LG Electronics (LG) has unveiled its most advanced and impressive TV lineup yet, headlined by the company's exceptional 2022 OLED TVs. With powerful imaging technologies and an improved webOS offering even more smart features and services, LG's latest models are expected to elevate the viewing and user experience like never before.
LG OLED 
The leader of the global premium TV market for nine years and counting and a CES Innovation Award honoree for eight consecutive years, LG OLED TV has reshaped the premium TV segment to become the first choice for millions of consumers worldwide. OLED TVs employ self-lighting pixels that can be turned on and off individually to deliver perfect blacks, incredibly natural colors, and infinite contrast. Backlight-free, OLED is thinner and lighter than every other display technology, allowing for the creation of unprecedented form factors such as bendable and rollable TVs.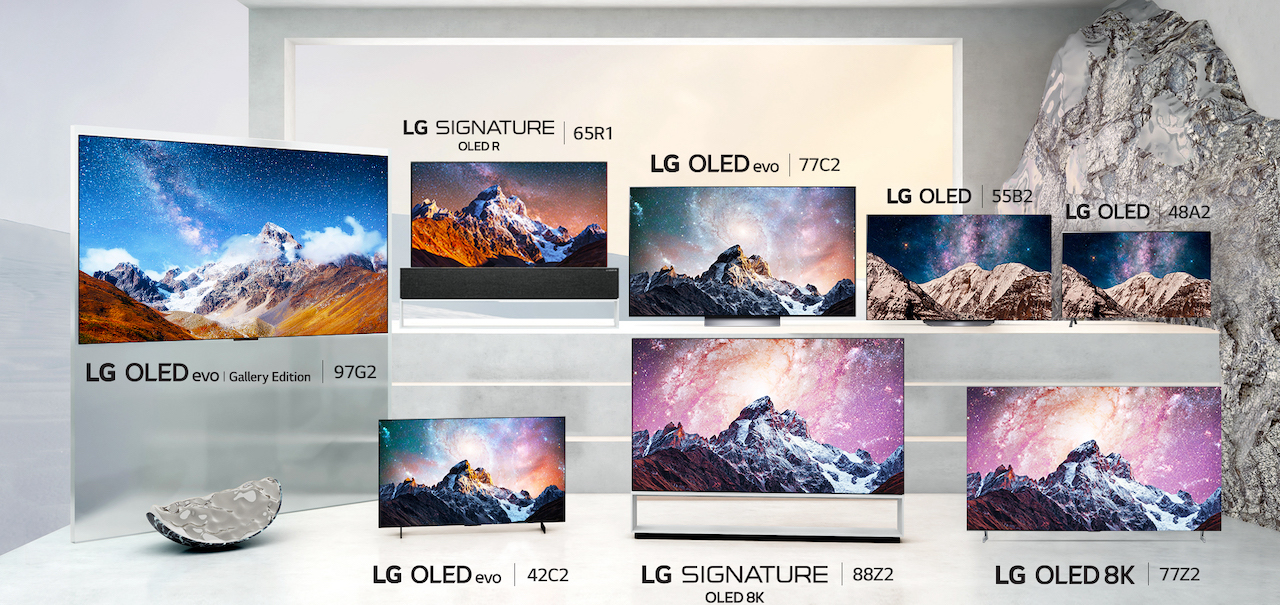 Featuring LG's advanced OLED panel, the new G2 series models are in a class of their own. The next level in OLED's evolution, the OLED Evo technology featured in both G2 and select C2 series delivers higher brightness for ultra-realistic images with amazing clarity and detail. Powered by LG's new ? (Alpha) 9 Gen 5 intelligent processor, the company's Brightness Booster technology enables G2 series TVs to deliver even more brightness through improved heat dissipation and a more advanced algorithm.
LG's 2022 G2 series introduces a new 83-inch model and the world's first 97-inch OLED model to complement the 55-, 65- and 77-inch TVs already in the lineup. The LG G2 series delivers a refined design with its attractive flush-to-the-wall Gallery Design. LG's C2 series offers the most diverse selection of screen sizes with a total of six for 2022: the world's first 42-inch OLED TV, ideal for console and PC gaming, in addition to 48, 55, 65, 77, 83 inches. This OLED TV series features thinner bezels for a more immersive viewing experience in addition to giving the TV a sleeker design.