While at home the past year, many have turned to their tablets for streaming, gaming, learning, and more screen time. As the lines separating our relaxation time from hours spent working or learning start to blur, Lenovo is helping consumers rediscover their happy place with mobile experiences that make adapting to today's new hybrid lifestyle much easier.
Introducing smarter devices capable of restoring the balance with strong multi-purpose performance: the new expertly-crafted Lenovo Yoga Tab 13 and its family-friendly sibling, the new Lenovo Yoga Tab 11, the powerful Lenovo Tab P11 Plus Android tablet, and the Lenovo Smart Clock 2 that's optimized to transform your day by simplifying your nightstand.
Home Entertainment Just Got Better – Yoga Tab 13 and Yoga Tab 11
Treat yourself to the next level of digital me-time with the new premium tablet from Lenovo that's practically a portable home-cinema, the new Yoga Tab 13. Use its large mobile display to jumpstart new hobbies, perhaps you've been wanting to learn to bake: all you need are the right ingredients, and time to watch a couple of how-to videos on a tablet that's designed to work virtually anywhere – on the kitchen counter, gripped in your hands or hanging from a pot rack thanks to its new stainless steel kickstand.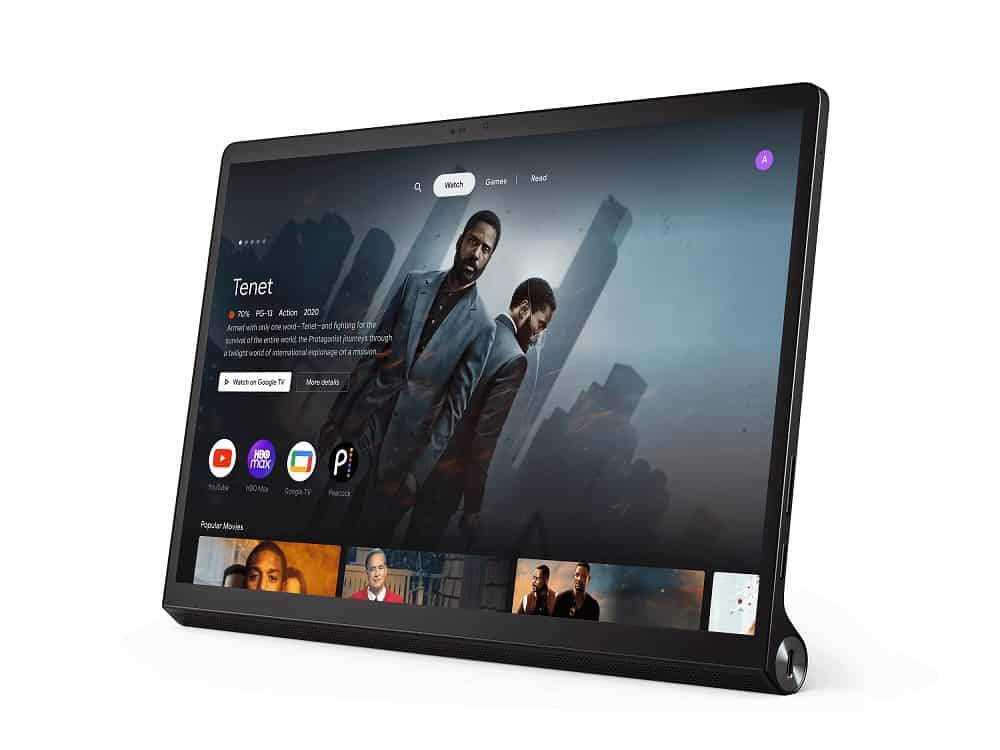 Coated in an anti-fingerprint coating, the kickstand doubles as a sturdy hanger, and its innovative rolled edge design enables multiple modes and angled positions for truly hands-free viewing, from any room. Prop it on its base in landscape mode and watch shows in the bedroom, hang from a door hook to glance, or just tilt to type, write, and draw with the optional Lenovo Precision Pen 2.
The Yoga Tab 13's Shadow Black exterior is covered in Alcantara, the innovative soft-touch material made in Italy for a unique and luxurious touch – it's no wonder Lenovo's team of engineers and designers recently received a prestigious Red Dot Award for the Yoga Tab 13 and its winning design excellence.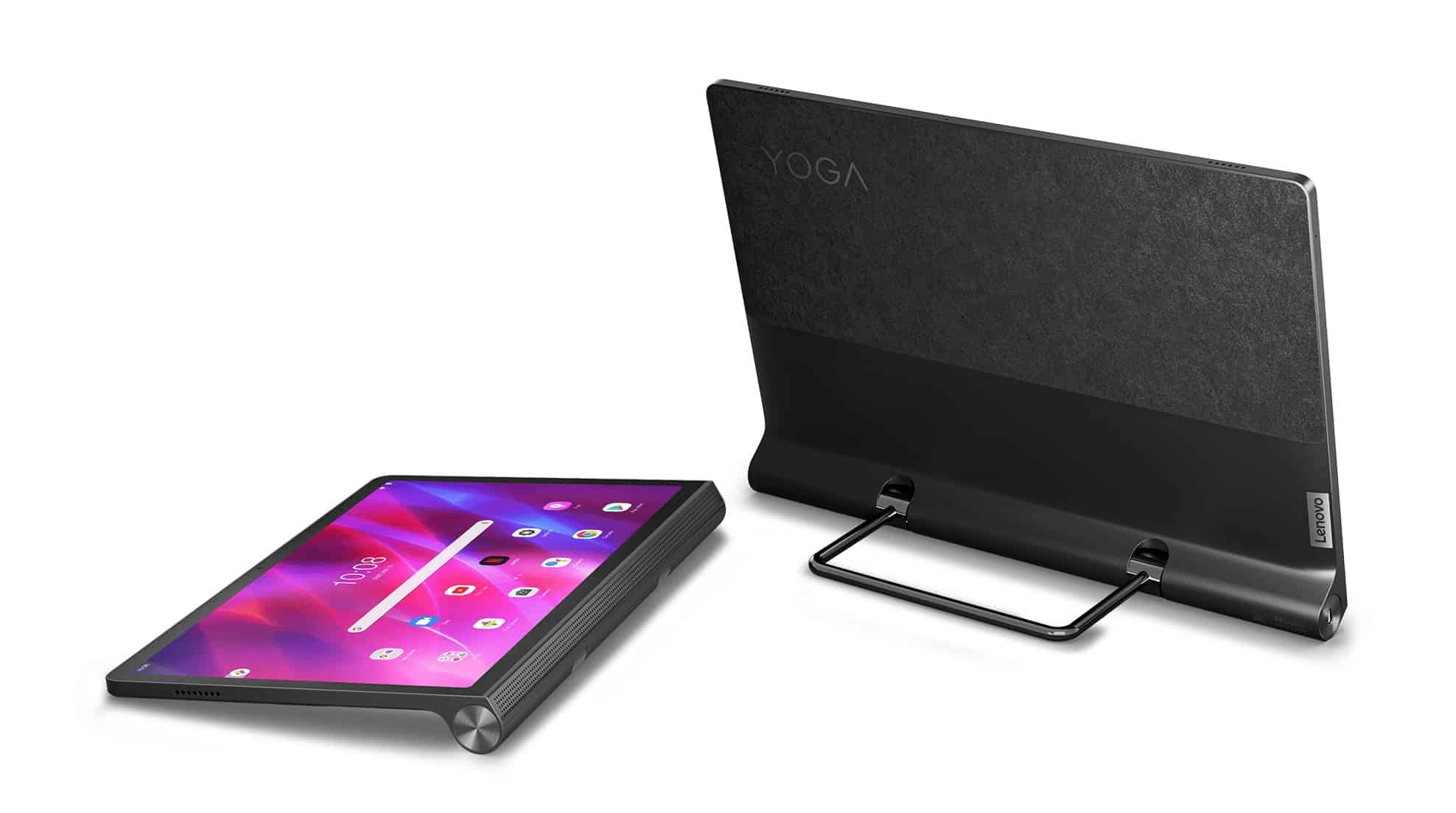 The Yoga Tab 13 offers great entertainment features for all-day streaming of up to 12 hours in remarkable clarity (1080p). More power-efficient and less reflective than other LCDs, its large 13-inch 2K LTPS (Low-Temperature Poly-Silicon) display offers 400 nits of brightness and 100 percent sRGB color gamut. The panel is also powered by Dolby Vision HDR, which delivers incredible detail along with ultra-vivid picture quality.
This tablet comes certified for fast Wi-Fi 6, and is supported by the performance efficiency of an octa-core processor, the Qualcomm Snapdragon 870 Mobile Platform which delivers powerful graphics and 8GB LPDDR5 of memory – making it more than capable of downloading and running high-performance gaming titles in high-resolution, high speed, and low-latency for commanding gameplay that rocks, even from the backyard.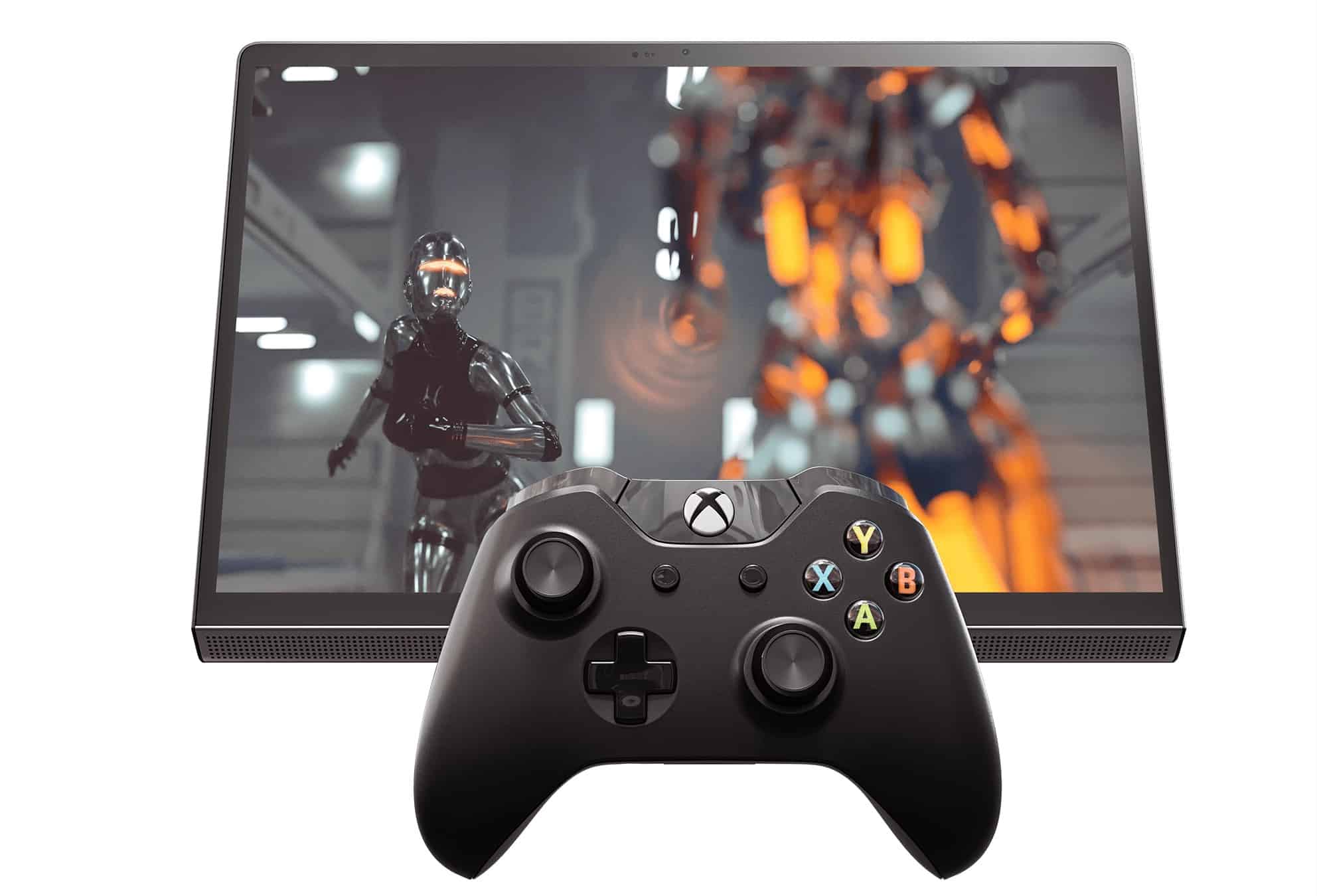 Time certainly flies when kicking back with the family, that's why we also created the new, more accessible Yoga Tab 11 that can be shared by the whole family. Go with the flow as you move room to room enjoying everyone's favorite content on a family-friendly tablet that's certified by TÜV Rheinland for greater eye protection to help reduce harmful blue light. Simply select the tablet's Eye Care Mode to automatically adjust the white balance and color tone for optimal visual comfort.
Ideal for home entertainment and learning from home with pen support, the Yoga Tab 11 has an optional LTE variant and comes loaded with many of the same entertainment and light productivity features as its sibling above. It's built on the fast and powerful MediaTek Helio G90T octa-core processor with a UFS-based memory chip for superior video watching, plus lightning-fast for games, apps, and browsing so you accomplish more in less time online. Check out Google Kids Space, a kids mode that helps children discover, create and grow with a library of quality content (and Family Link parental controls).
For sleek looks and super-charged experiences, go for the new dual-tone Lenovo Tab P11 Plus that joins its product siblings in the market. Its first-class 11-inch (2000 x 1200) display is complemented by true quad-speaker stereo sound with Dolby Atmos available in landscape and portrait mode as well as over headphones.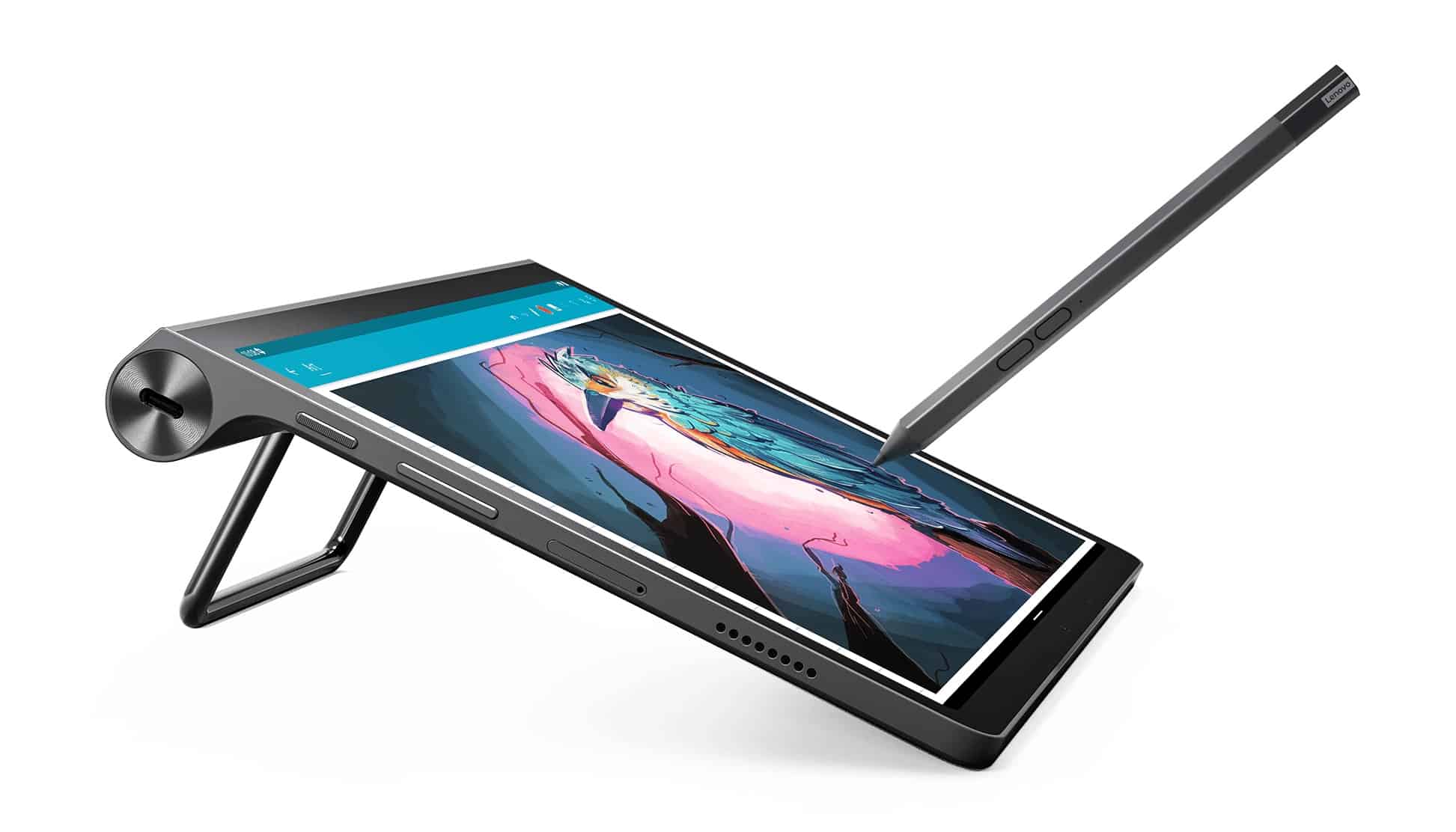 Powered by an octa-core CPU using the latest ARM technologies, this tablet excels at providing elevated browsing and gaming experiences with MediaTek's flagship G90T chipset and up to 6GB of memory. With up to a remarkable 12 hours of streaming for powering through whole seasons of shows, you're bound to stay entertained both day and night.
And say hello to our newest family tablets. Lenovo is releasing the third generation of its revitalized mainstream Android slates, the new Lenovo Tab M7, and the larger Lenovo Tab M8 with an additional model designed to optimize Google Assistant's ambient mode via the Smart Charging Station available on select models.
Time Is On Your Side (Table) 

– Lenovo Smart Clock 2
Start your day on the right foot. The new Lenovo Smart Clock 2 takes nightstands by storm (sans prying camera for visual privacy) and offers other optimized extras, such as, an optional wireless phone charger that snaps into place while docked to provide a soft ambient nightlight on the clock's base.
Built for the bedroom, or wherever you need a clock that does it all, the Lenovo Smart Clock 2's updated design, seamless tubing, and compact footprint blend in with nearly any home décor. Its fabric soft-touch, the organic-looking exterior is offered in three fashionable yet neutral hues: Shadow Black, Heather Grey, and Abyss Blue.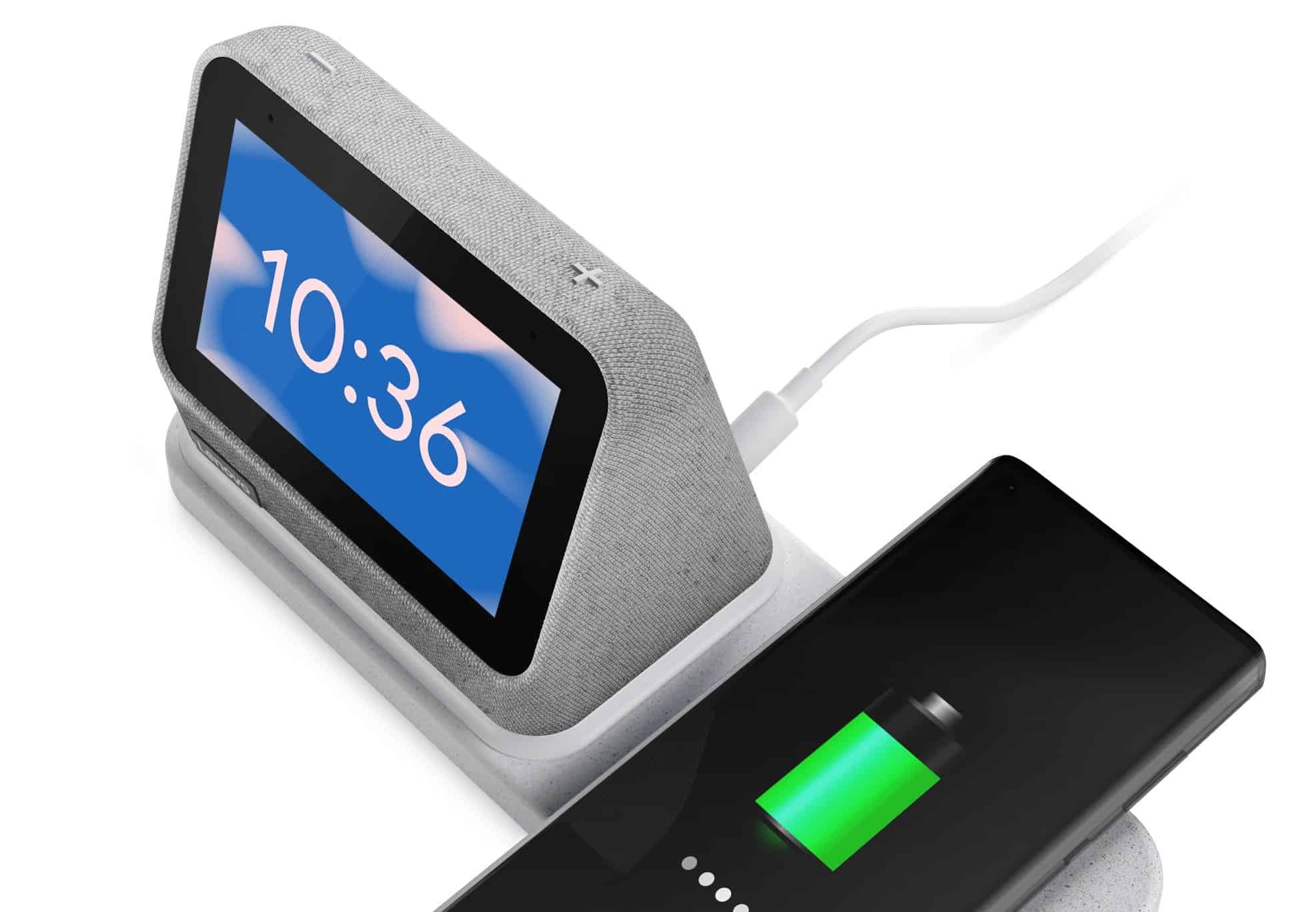 Get time back to manage your smart home while glancing through Google Photos on the clock's 4-inch color touchscreen, as you fill your bedroom with soothing music and calming sounds and reflect on the day. Make way for better dreams by choosing one of the updated clock's darker design interfaces and its new 'screen off' option; pick your ideal smart alarm setting as part of a great morning.
EMEA Pricing and Availability
The 13-inch Yoga Tab 13 tablet (called Yoga Pad Pro in China) will start at?€799?including VAT and is expected to be available starting June 2021.
The 11-inch Yoga Tab 11 tablet will start at?€349?including VAT and is expected to be available starting July 2021. 
The 11-inch Lenovo Tab P11 Plus tablet will start at?€299?including VAT and is expected to be available starting July 2021.
The 4-inch Lenovo Smart Clock 2 with Google Assistant feature and wireless charging dock will start at €89.99 including VAT and is expected to be available starting August 2021.
The 7-inch Lenovo Tab M7 (3rd Gen) will start at?€119?including VAT and is expected to be available starting June 2021.
The 8-inch Lenovo Tab M8 (3rd Gen) is expected to be available in select markets later this year, not available in North America at this time. Pricing will vary per market.