Chromebook tablets have grown in popularity in recent years, with Lenovo, in particular, doubling down on the form factor. Following the release of the Chromebook Duet 5 last year, Lenovo has announced the smaller, but equally specced, IdeaPad Duet 3.
The Lenovo IdeaPad Duet 3 – which will most likely be known as the Chromebook Duet 3 in the US – will be available this Spring and will retain the 11-inch form factor of the original IdeaPad Duet while merging the design and spec sheet to better align with that of the Chromebook Duet 5. This device is powered by Qualcomm's Snapdragon 7c (Gen 2) processor.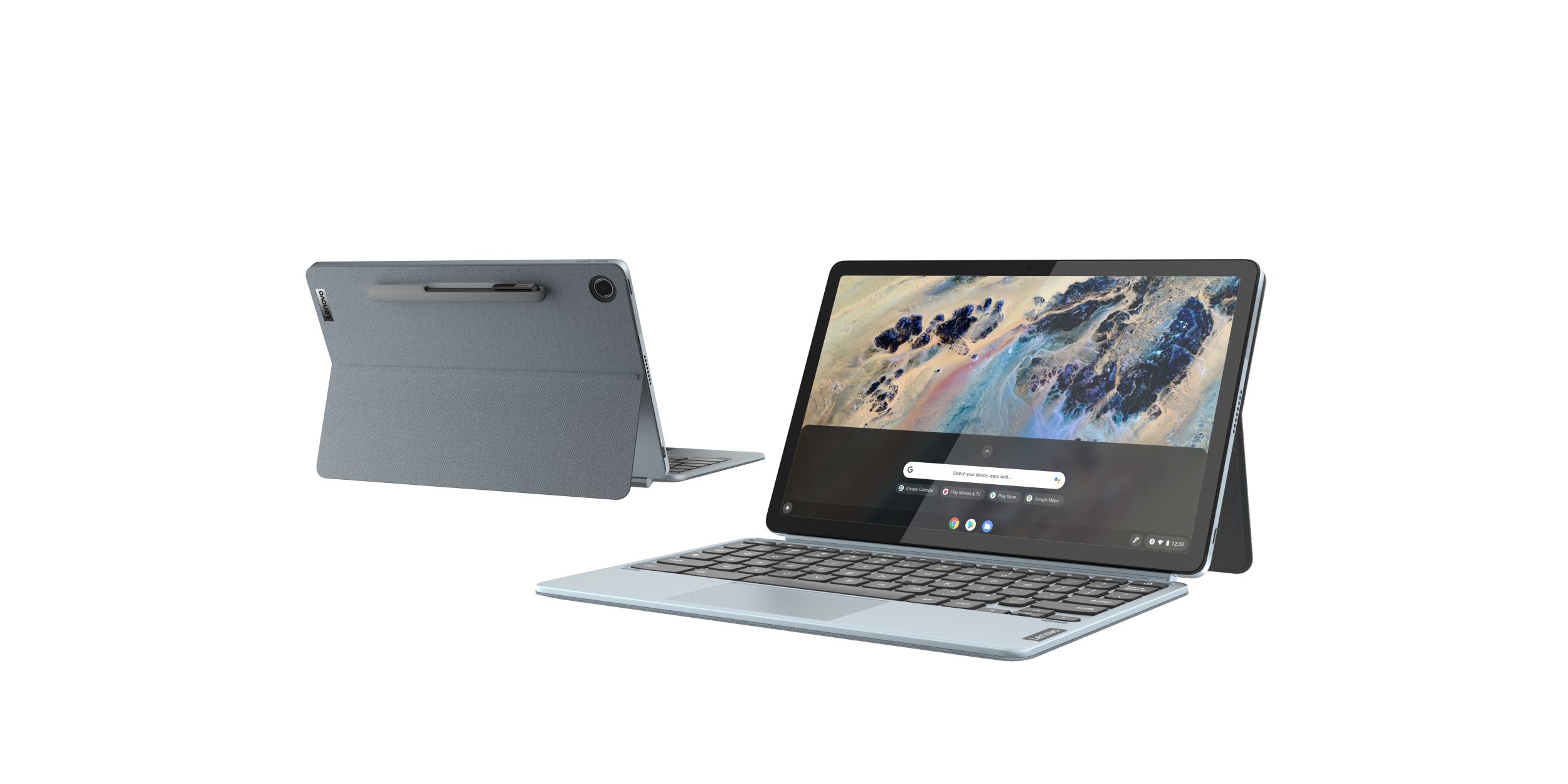 The display is also expanded to a full 11-inch panel, up from a mere 10.1-inch on its predecessor. The display also increases from 19201200 to 20001200, with the bezels around the display shrinking significantly when compared to the previous model. According to Lenovo, the screen-to-body ratio has increased by approximately 16%. The tablet has a 5:3 aspect ratio in the end.
The specification sheet is completed with 4GB or 8GB of RAM, 64GB, 128GB, or 256GB of storage, and a pair of speakers. The tablet's thickness is only 7.9mm. There are two USB-C ports in total, and the package also includes a folio case with a kickstand. The tablet can be used with a stylus, but it must be purchased separately.
The Lenovo IdeaPad Duet 3 costs $399, which is $100 less than the Chromebook Duet 5 and $100 more than the previous IdeaPad Duet 10-inch. The tablet will be available in the United States beginning in May and will be available in "Misty Blue" and "Stormy Gray."