Living 'hybrid' can get complicated, and it's more important than ever to stay connected. When it comes to choosing new accessible consumer PCs and monitors with enough power to get you through the day, it can feel as if you're drowning in a sea of features. Leaving you asking, 'Is this the right combination of devices for me?' Lenovo believes that what separates 'good' from 'great' product design is a clear focus on just those smarter, simple details that can make a big difference in people's lives, convenience, and digital well-being.
Introduction
Lenovo is introducing a new lineup of affordable personal devices for the modern home office, home classroom, and beyond, including, two stylish laptops – the new IdeaPad 5i Chromebook (14", 6) and more versatile IdeaPad Flex 5i Chromebook (13", 6) 2-in-1, and the grab-and-go Lenovo L15 Mobile Monitor purpose-built with dual USB-C ports and innovative single cable 'daisy chain' power pass-through function for multi-monitor configuration in small spaces. When secured via its easy-to-use magnet attach, the new consumer Lenovo LC50 Monitor Webcamplus companion Lenovo L32p-30 and Lenovo L27m-30 USB-C Monitors, create an all-in-one hub for definitive video conferencing at home.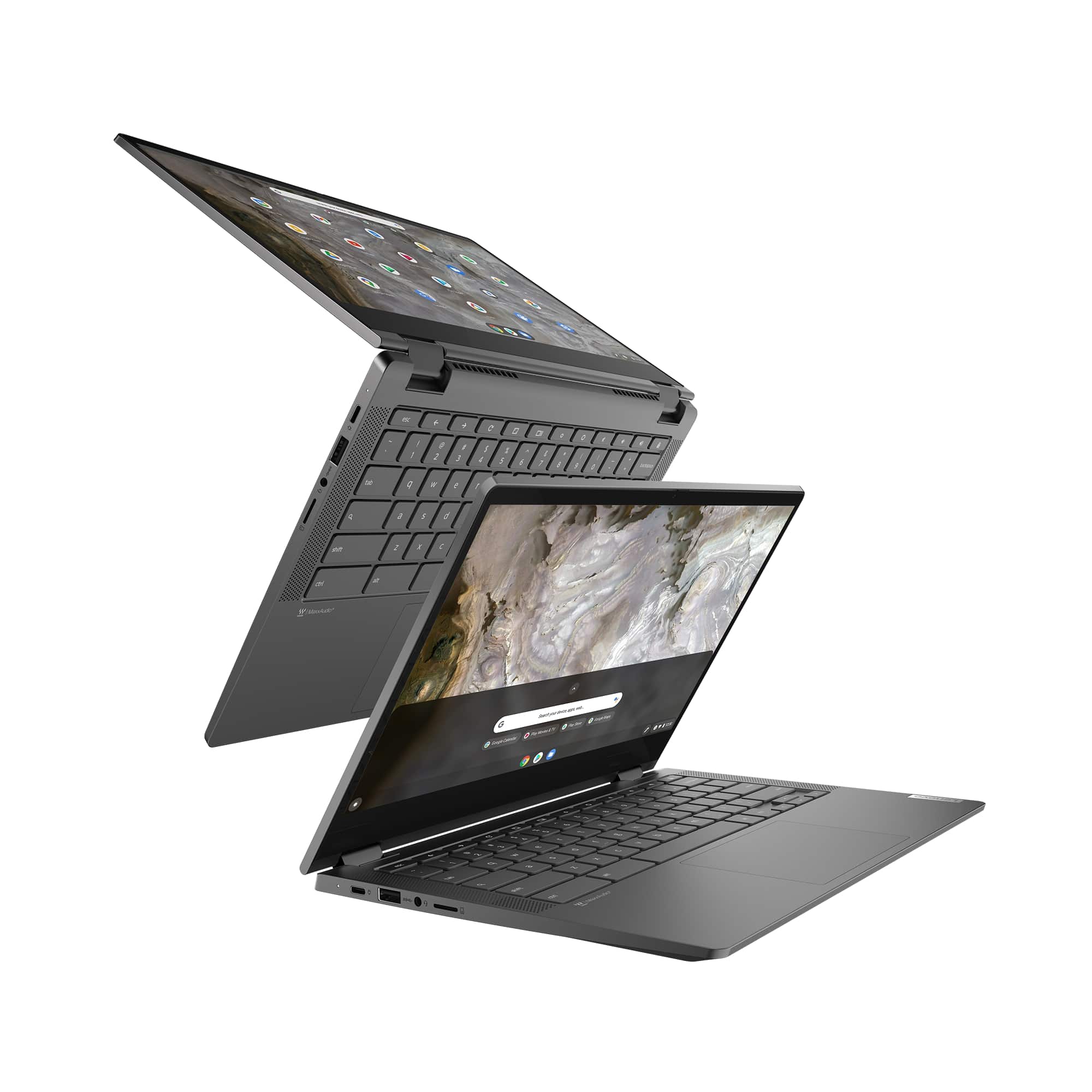 Design and Build
The dual-tone and narrow bezel design of the IdeaPad 5i Chromebook (14", 6) helps make this new laptop a real head-turner. Built for young adults and students who prefer the ease of Google's cloud-based Chrome OS ecosystem for light computing, this delightful laptop is ideal for schoolwork, entertainment, and enjoying streaming apps, such as Spotify and YouTube. Content looks true to life via Full HD on the 14-inch In-plane Switching (IPS) touchscreen display at 300 nits bright, while an enhanced user-facing stereo speaker system with a built-in amplifier provides full, crystal-clear audio as certified by Waves MaxxAudio. This laptop is offered in two hues, Sand and Storm Grey, and its light and slim chassis are made to be carried around anywhere.
Performance
With up to 11th Gen Intel Core i5 processor and up to 512GB SSD storage, you'll enjoy quick start-ups and blazing fast web browsing speeds as you post photos and videos to social media. Cut through tasks with up to 10 hours of battery life, as the front LED light bar changes color to indicate remaining battery power capacity. The optional backlit keyboard makes the keys visible in low-light environments.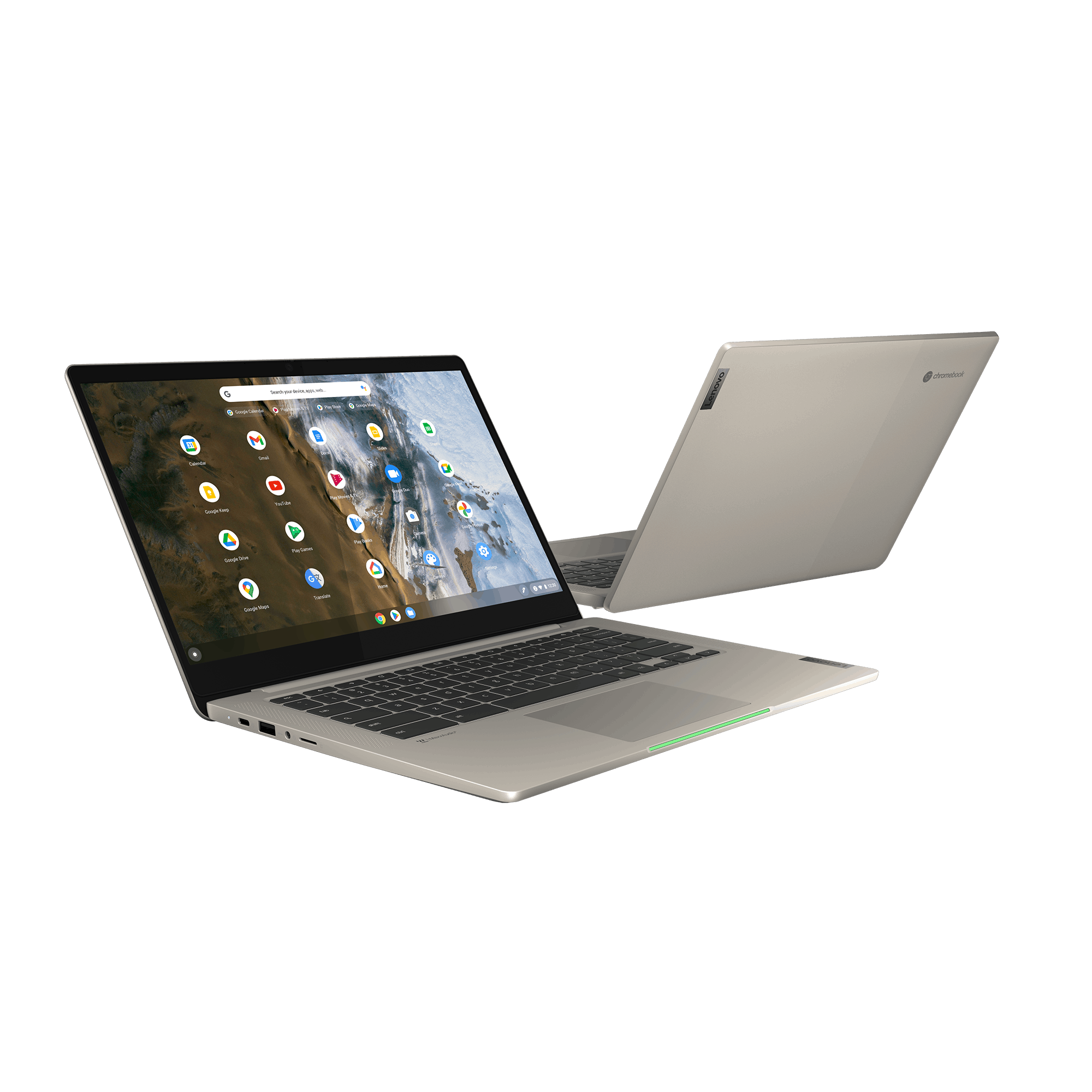 The new convertible laptop packing Chrome OS features and access to all your files, photos, music, and more in a compact package is the IdeaPad Flex 5i Chromebook (13", 6). Offered in two chic colors, Abyss Blue and Iron Grey, its flexible 360-degree hinge makes flipping to any mode a cinch for multitasking or managing smart home devices. Its 13.3-inch Full HD IPS LCD touchscreen with narrow bezel display and 250 nits of brightness lets you see the big picture without weighing you down starting at just 1.35kg (2.98 lbs) light. Stream audio that's remarkably clear and 40 percent louder over the previous gen, thanks to its enhanced stereo speakers and built-in amplifier certified by Waves MaxxAudio through high-quality tuning presets for expert audio precision.
Battery Life
With up to 10 hours of battery life on a single charge and up to 11th Generation Intel Core i5 processor, this 2-in-1 is designed to let you watch shows and run nearly all your favorite apps at the same time with no distractions. Also features Bluetooth 5.1, and increased memory and storage options over the previous-gen with up to 8GB LPDDR4 and 512GB SSD now offered.
Channel your creativity with the optional Lenovo Digital Pen, or splurge for the new optional OLED panel for up to 50 times faster response times over LCD screens plus amped color volume, chroma attributes, and higher contrast for a more readable display in direct sunlight.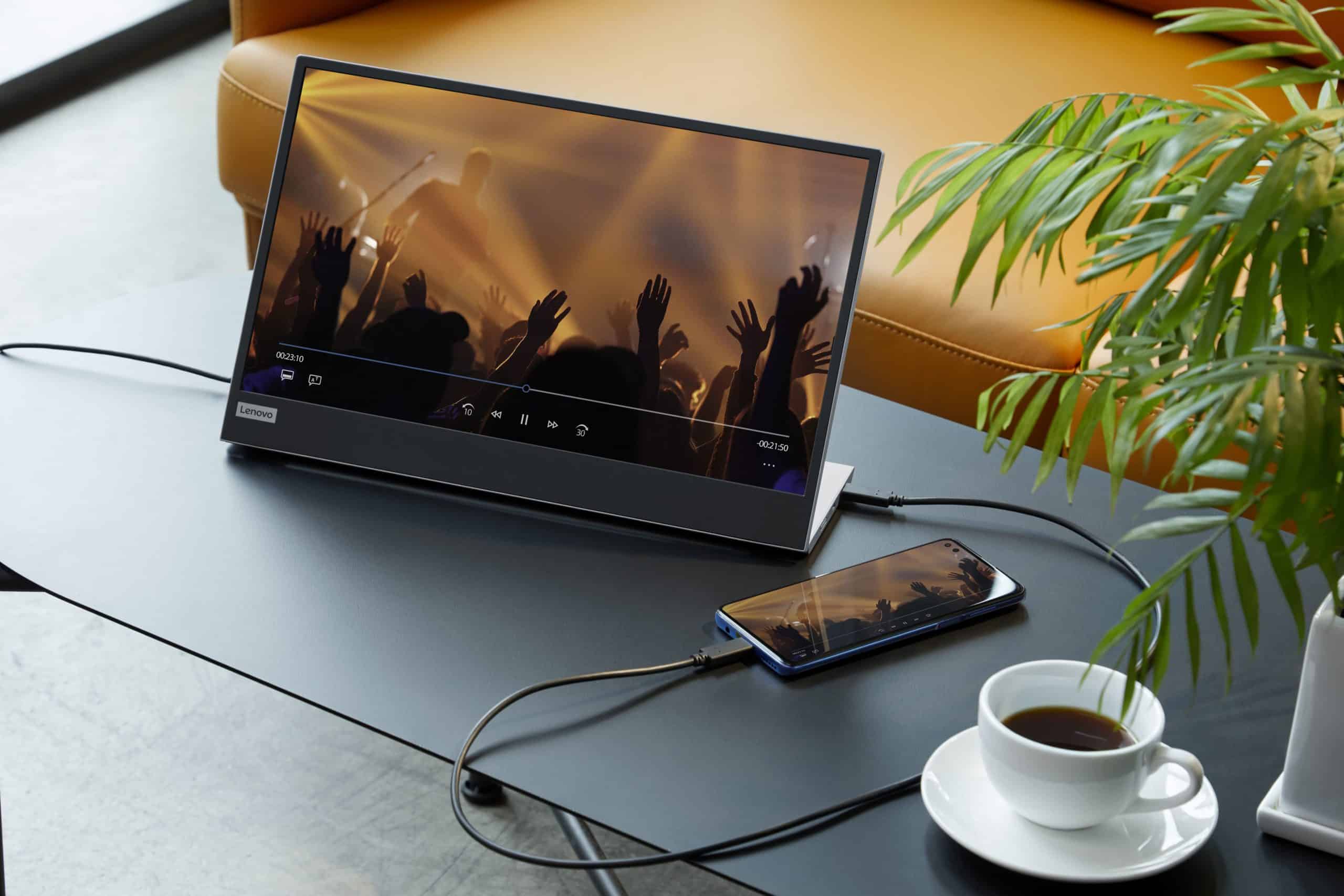 Elevate online collaboration, video call experiences, and gameplay recordings, with the new Lenovo LC50 Modular Webcam. Designed to connect via a USB cable to one of the new Lenovo series monitors unveiled today, the webcam magnetically fastens securely atop a monitor's slim head – since everything just works better when it works together. This Full HD 1080p webcam with built-in tilt capability, dual noise-canceling mics, and 4x digital zoom transform nearly any room into an affordable video conference center.
The Lenovo L32p-30 monitor offers true clarity from nearly any angle via its large 31.5-inch 4K IPS display with HDR10 technology for 90 percent DCI-P3 color gamut for more accurate performance.
The Lenovo L27m-30 monitor is designed to serve multiple needs, from day-to-day working and remote learning from home to casual gaming with an incredible 4ms response time. Enjoy its 27-inch Full HD IPS panel screen with a 75Hz refresh rate certified by TÜV Rheinland EyeSafe for the low blue light to relieve eye strain without washing out imagery.
EMEA Pricing and Availability
The IdeaPad 5i Chromebook (14", 6)(called Lenovo 5i-14 Chromebook in North America) laptop will start at €399 including VAT and is expected to be available starting July 2021.
The IdeaPad Flex 5i Chromebook (13", 6) (called Lenovo Flex 5i-13 Chromebook in North America) will start at?€399?including VAT and is expected to be available starting?June 2021.
The 15.6-inch Lenovo L15 Mobile Monitor will start at?€229?including VAT and is expected to be available starting?September 2021.
The Lenovo LC50 Monitor Webcam will start at?€99?including VAT and is expected to be available starting September 2021.
The 32-inch Lenovo L32p-30 Monitor will start at?€479 including VAT and is expected to be available starting?October 2021.
The 27-inch Lenovo L27m-30Monitor will start at?€299?including VAT and is expected to be available starting September 2021.