With a Cadillac-estimated top speed of 189 mph and track-tailored chassis and suspension features, the 2022 CT4-V Blackwing is a quantifiably quick performance sedan. Its available carbon-fiber packages deliver exceptional agility and confidence thanks to the reduction of lift and the increase of downforce they produce.
Both available aero packages were developed using a new five-belt rolling-road wind tunnel at the GM Technical Center in Warren, Michigan, as well as the Windshear wind tunnel used by Cadillac Racing in North Carolina. The result is the highest level of aerodynamic downforce ever produced by a Cadillac V-Series production car.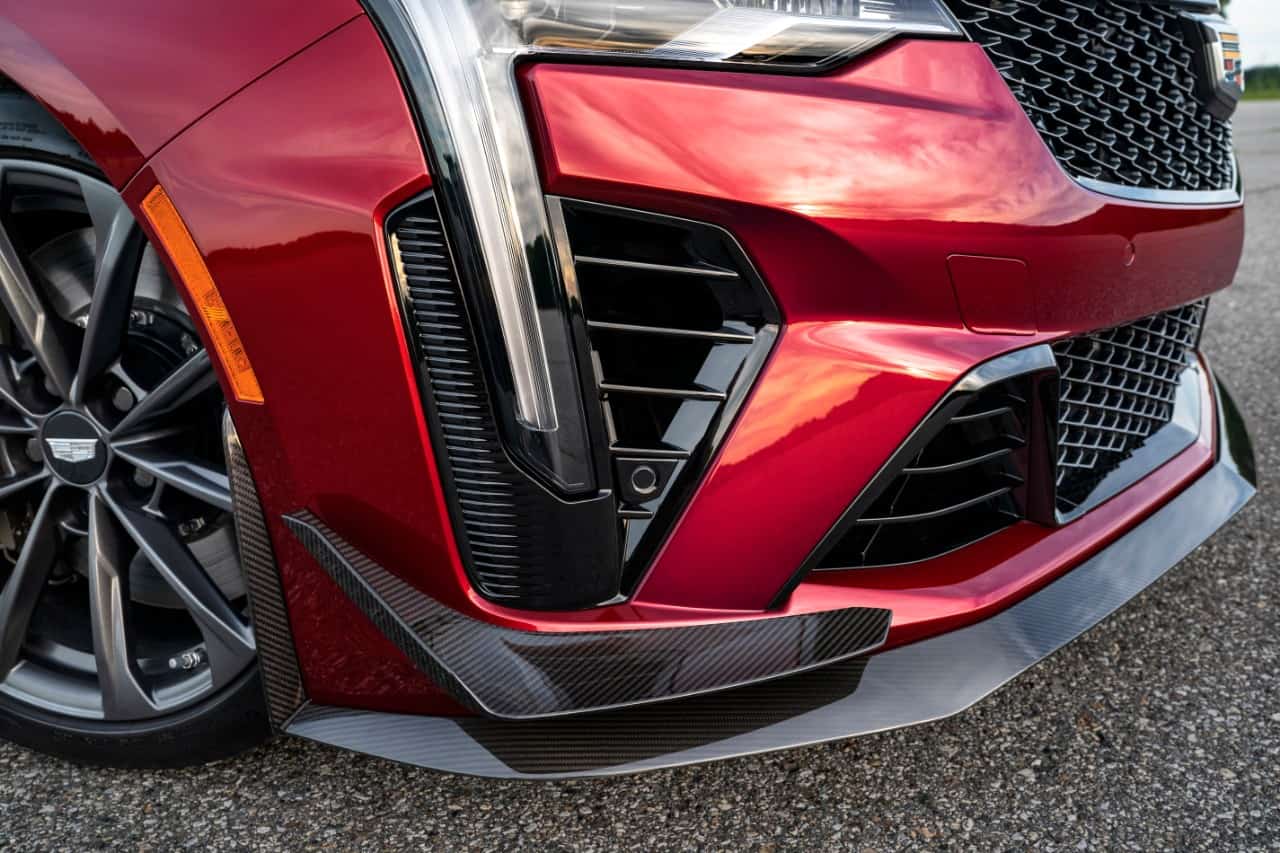 The available aero packages are inspired by the multiple-championship-winning Cadillac Racing DPi-V.R race car. Over 500 hours of wind tunnel testing and 300 simulations using advanced Computational Fluid Dynamics technology honed the Carbon Fiber packages on CT4-V Blackwing. The use of Virtual Reality headsets also allowed Cadillac engineers to identify opportunities in real-time to exploit additional aerodynamic efficiencies.
The five-belt rolling road wind tunnel at the GM Technical Center allows engineers to spend more time fine-tuning aerodynamic components on full-size vehicles. The five belts provide a more accurate simulation of under-vehicle airflow than previous-generation wind tunnels.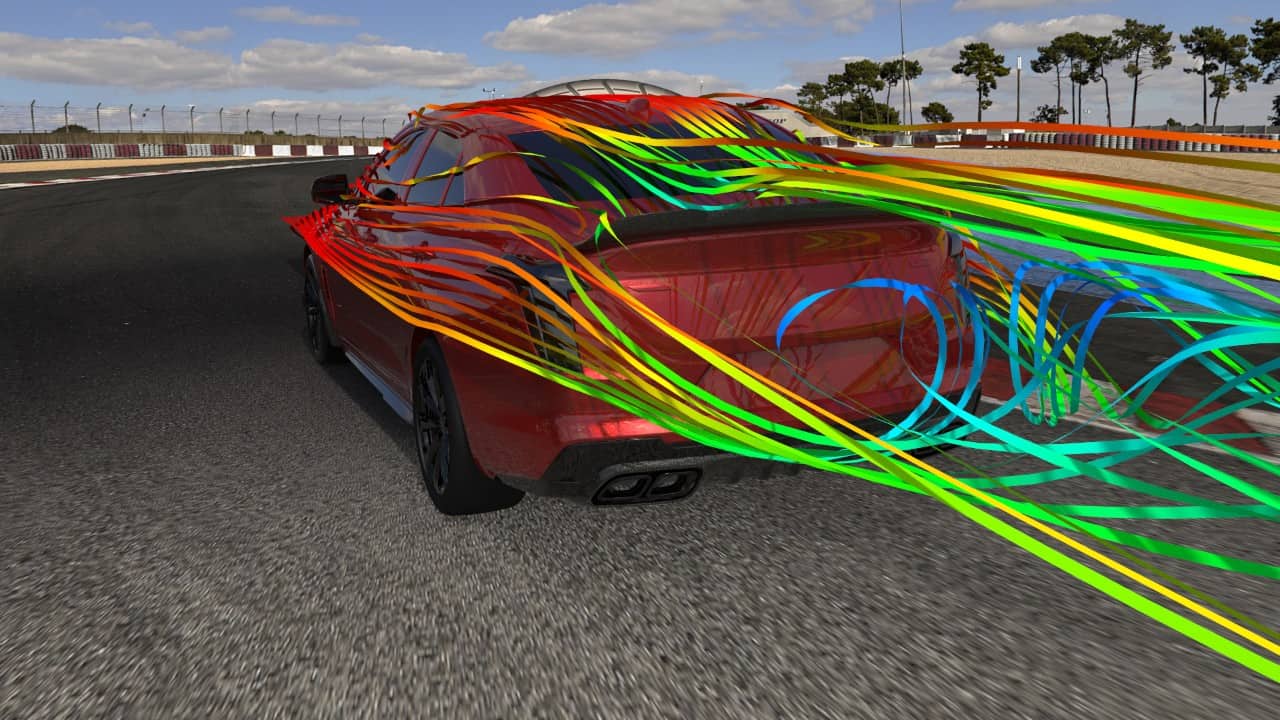 The major aerodynamic components include –
Front underwing

Inspired by the Cadillac DPi-V.R race car, the front underwing creates a low-pressure zone that helps press the car into the road and directs air to cool critical components.
Air strakes control airflow, directing air away from the underbody, helping create downforce and balance the vehicle.

Front dive planes

Increase grip to front tires by pushing the front down.
An 18 mm sidewall controls air and directs vortices downstream to better manage airflow.

Rear spoiler

Integrated to balance the car for greater stability.
Curvature tuned for the creation of downforce without the addition of bolt-on components.
Features a functional 3 mm Gurney flap that helps direct airflow and assists in creating more downforce.

V-Series Blackwing grille mesh

The radius of each V-shaped inlet tuned to optimize airflow.
Each V-shaped inlet features two different functional textures to control and direct air.

Brake cooling ducts

3D-printed in the General Motors Additive Manufacturing facility, these ducts keep the front and rear rotors cool even in extreme track conditions.
Function as a foil to direct air more efficiently around front control arms.

Fender vents

Front fender vents release pressure built up within the front wheel well to reduce lift and drag.
Aid in removing hot air from the engine bay.

The front splitter, rocker moldings and extensions, and rear diffuser

Help reduce lift and balance the vehicle at high speeds.

Flat underbody

Body panels help with airflow management.

Rear control arm covers

Prevent air from building up around the rear wheel well and control arms.
In addition to its aerodynamic prowess, the CT4-V Blackwing is driven by an evolution of the Cadillac 3.6L Twin-Turbo V6, which is rated at 472 horsepower (352 kW) and 603 Nm. There's also an advanced, track-tested high-performance braking system, as well as an enhanced electronic limited-slip rear differential, optimized for each driving mode and each Performance Traction Management setting. The CT4-V Blackwing is equipped with a specially tuned fourth-generation Magnetic Ride Control (MR 4.0) as standard.
The CT4-V Blackwing will be available to Middle East customers in late 2021.