Lego enthusiasts and retro gaming fans have reason to celebrate as Lego unveils its latest premium set inspired by the beloved 1980s arcade classic, Pac-Man. The new Lego Icons Pac-Man set, consisting of 2,650 pieces, offers a nostalgic journey by recreating an authentic Pac-Man arcade cabinet experience.
Designed with attention to detail, the set features an illuminating coin-slot, a four-way joystick, and a mechanical chase mechanism. Users can turn a crank on the side of the cabinet to maneuver the characters within the game's maze. The set also includes a diorama featuring a figurine playing a miniaturized version of the arcade cabinet. Atop the cabinet, rotating versions of Pac-Man and the iconic ghosts Blinky and Clyde add a delightful touch.
Scheduled for general release on June 4th, with early access available for Lego VIP members on June 1st, the Lego Icons Pac-Man set will be priced at $269.99 (€269.99 / £229.99). Notably, this price point matches that of Lego's previous video game tribute, the Nintendo Entertainment System, following last year's price increase. Lego specifies that the Pac-Man set is designed for individuals aged 18 and over, further emphasizing its premium nature.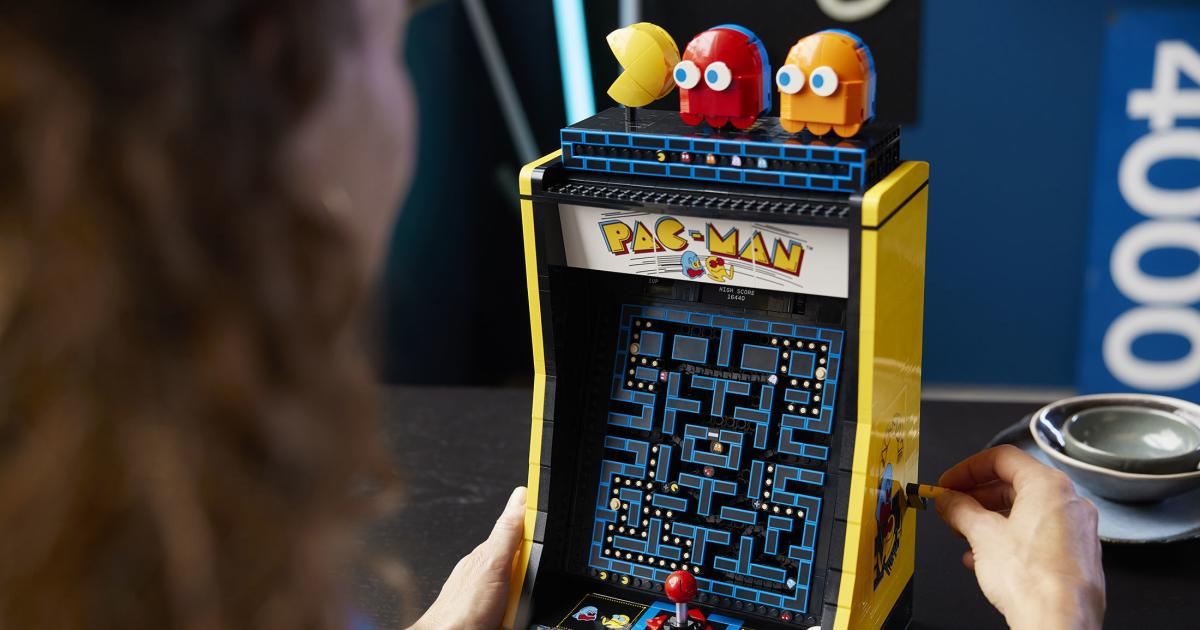 Coinciding with the set's announcement, it is worth mentioning that June 4th marks the 43rd anniversary of Bandai Namco (formerly Namco) testing Pac-Man with the public in 1980. As one of the most beloved arcade games of all time, Pac-Man captured the hearts of millions. Lego's press release highlights that within seven years of its initial release, Pac-Man was installed in a staggering 293,822 arcade units.
Adding a fun twist to the story, it is revealed that Pac-Man's iconic yellow color drew inspiration from the "iconic yellow of the Lego brick," according to the game's original creator, Toru Iwatani.
The Lego Icons Pac-Man set joins a growing lineup of Lego's video game collaborations, which include the interactive Super Mario sets and the Nintendo Entertainment System. Lego continues to captivate fans by combining the world of gaming with the creativity and building possibilities the brand is known for. With the Pac-Man set, Lego offers a unique opportunity for fans to build, play, and relive the nostalgia of a classic arcade era.