As ubiquitous as artificial intelligence has become in modern life — from boosting our understanding of the cosmos to surfacing entertaining videos on your phone — AI hasn't yet found its way into orbit. 
That is until Sept. 2, when an experimental satellite about the size of a cereal box was ejected from a rocket's dispenser along with 45 other similarly small satellites. The satellite, named PhiSat-1, is now soaring at over 17,000 mph (27,500 kph) in sun-synchronous orbit about 329 miles (530 km) overhead.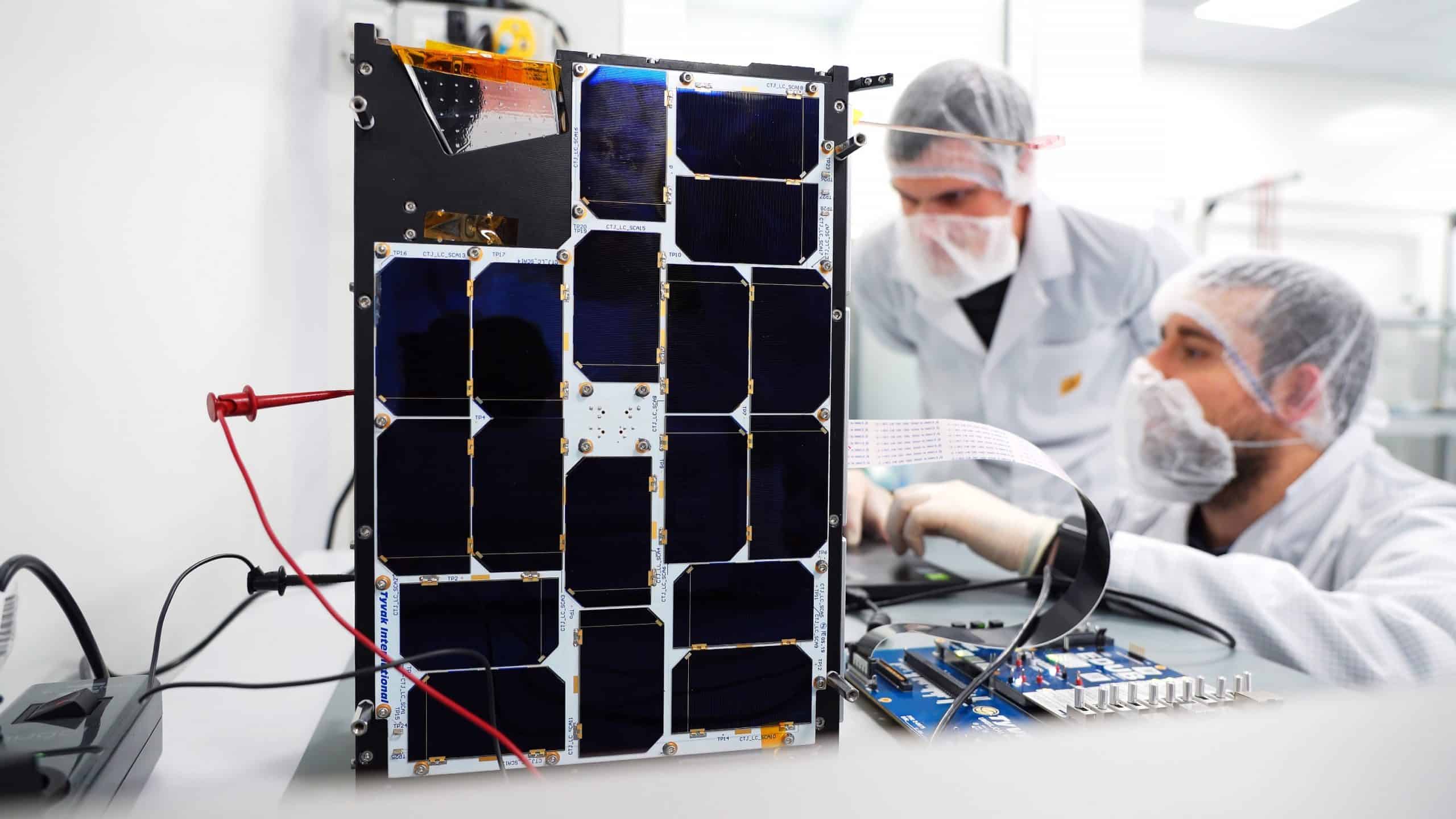 PhiSat-1 contains a new hyperspectral-thermal camera and onboard AI processing thanks to Intel Movidius Myriad 2 Vision Processing Unit (VPU) — the same chip inside many smart cameras and even a $99 selfie drone here on Earth. PhiSat-1 is actually one of a pair of satellites on a mission to monitor polar ice and soil moisture, while also testing inter-satellite communication systems in order to create a future network of federated satellites.
The Myriad 2, however, was not intended for orbit. Spacecraft computers typically use very specialized radiation-hardened chips that can be up to two decades behind state-of-the-art commercial technology.
The first test, 36 straight hours of radiation-beam blasting at CERN in late 2018, was a very high-pressure situation. But that test and two follow-ups luckily turned out well. The Myriad 2 passed in off-the-shelf form, no modifications needed.