Instagram, the popular social media platform, is constantly adding new features to help users engage with their audience. The latest addition to this toolkit is the ability to create polls in the comments on posts. This feature, currently in beta testing, has the potential to make content even more engaging and interactive.
Polls in the comments section will work similarly to those in Stories, where users have been able to add polls as stickers for years. These comment section polls will allow other users to see the number of votes on a given option, fostering a sense of participation and community. At this stage, it's not entirely clear how long these comment section polls will remain open after posting, or whether users will be able to select different time frames for continued voting, similar to the options available on platforms like Twitter.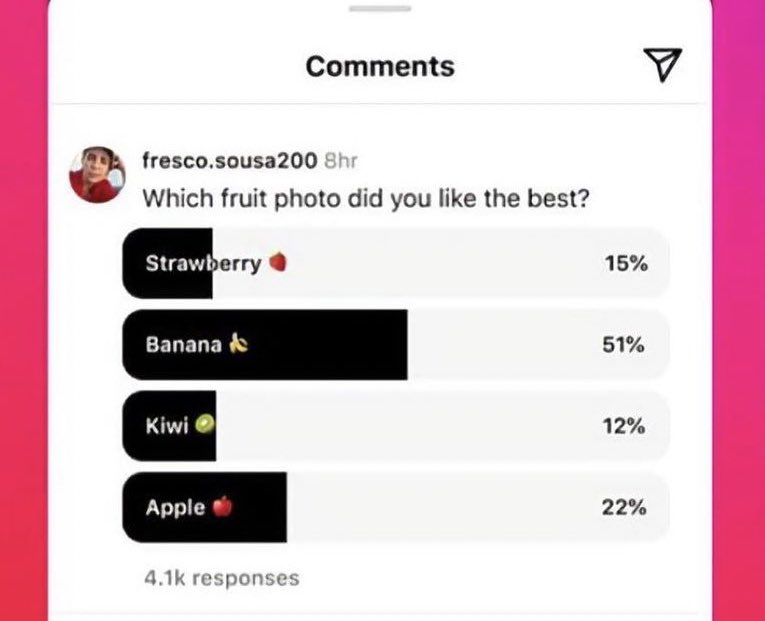 Instagram has been proactive in transforming its comment section into a more interactive space. In the spring, it introduced the ability for users to post GIFs in the comments, adding a playful dimension to conversations. Additionally, the platform is exploring ways to provide a more personalized Stories experience by building on its "Close Friends" feature. This development allows users to create multiple lists of followers, thereby reserving specific content for select groups of people. Instagram's commitment to enhancing user engagement continues to shape the platform's evolving landscape.