With the smartphone revolution now picking up pace, its become a necessity for every major and minor player in the electronic market to come up with their own lineup of smartphones to keep their positions alive in the this highly volatile market. However, with that said, its also important for the brands to make sure that their smartphones adapt to the rapidly growing technology in order to stay relevant. Through the course of this year, we saw many companies fall prey to this tide, but when you see companies like Nokia go down, its an automatic reality check for every major player out there to go back to the drawing board and reassess their situation. In this article, we will be talking about one of the relatively new players in the smartphone market, and a bit more about one of their signature devices. The company under the spotlight is Dubai based InnJoo, and the device we will be looking at is their InnJoo Fire. Now, when you first hear the name InnJoo, you might be a bit skeptical, simply because the brand is not one of those regular household names yet. So, for the benefit of those who may not have heard of InnJoo before, its basically a Technical start up that came to life thanks to a tie up with one of the most relevant e-commerce website in their region. The company went on to become one of the fastest growing companies and deal with everything from smartphones and other smart devices to Software services in the MEA ( Middle East and Asia )  region.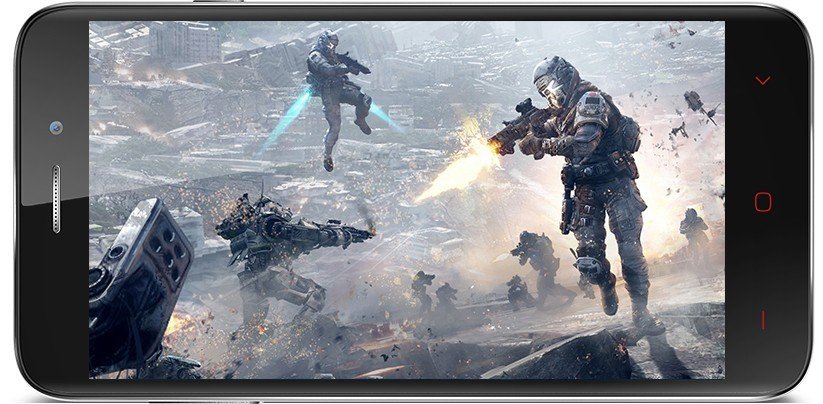 Coming to their smartphones, InnJoo may not have the largest lineup of devices in the market, but they sure have devices that pack quite a punch. The device in review today is their InnJoo Fire model, which , on the get go, looks like one of those fully primes mid range devices which look to take out competition a few short moves, and claim the throne for themselves. Can the InnJoo Fire deliver on this statement, lets find out.
Lets first take a quick look at the key specifications of the device, after which we will look at all major aspects in a bit more detail –
| | |
| --- | --- |
| Dimensions | 142.5 x 72.7 x 8.9 mm |
| Weight | 162 grams |
| Display | 5″ (540 x 960 pixels) | 220ppi |
| Camera | 5 megapixels Autofocus (rear) | 5 megapixels (front) |
| Hardware | MediaTek MT6582 chipset |
| Battery | 2500mAh Li-Ion battery |
| RAM | 2 GB |
| Storage | 16 GB internal with MicroSD expansion upto 32 GB |
| Operating System | Android 4.4.4 KitKat |
| Durability | none |
| Colors | Black, White, Gold, Wood grain |
From the list above, you will see that the specifications of the InnJoo Fire are in that upper mid range bracket, and for good measure. Sure, the phone does have some missing elements in there which should have made the cut, but with a slim price tag, I guess the cut was called for. So, without further ado, lets get right into the device –
Design –
Now I am going to be dead honest here and tell you that, while the design might seem like it came straight out of various existing smartphones, its not half as bad as you may think it is. When it comes to the budget mid range devices these days, all you get in your hand is a rectangular hunk of plastic with those touch sensitive keys ,which when inactive, make your device looks like a literal block of plastic/metal in your hands. The InnJoo Fire however, is a fresh changeover from that disappointment. The design looks a bit more elegant than its peers out there. Actually, if I was to take names and be a bit more bold here, I would say that the InnJoo Fire could even pass off as a budget iPhone.