Huawei Consumer Business Group (BG) today announced the launch of the HUAWEI nova 10 Series, which includes three stylish flagship smartphones: the HUAWEI nova 10 Pro, the HUAWEI nova 10, and the HUAWEI nova 10 SE, designed to meet the contemporary, ever-changing trends among UAE's future-minded youth. With that concept in mind, the new HUAWEI nova 10 Series, the series' tenth iteration, is released. As of July 2022, the nova Series has amassed more than 200 million users globally.
The design of the HUAWEI nova Series is carried over to the 10th generation of nova, bringing together unique design and cutting-edge workmanship. It's a modern spin on the traditional Star Orbit Ring design. More specifically, the smartphone's front camera capabilities have improved with new additional features, enabling nova users to express themselves more boldly while being trendy.
Dazzles from Every Angle: chic and lightweight design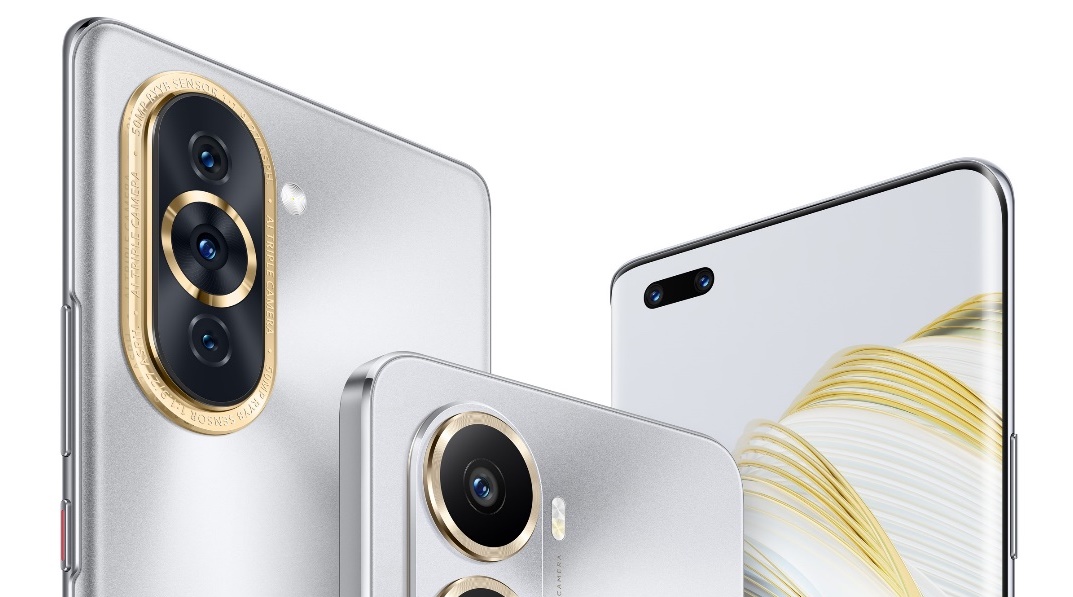 The HUAWEI nova 10 Pro is available in Color No. 10 as well as the Starry Black colorways. Both of these colors have a unique visual style and conform to a current, young design concept. No. 10 represents beautiful and graceful aesthetics. The phone's 3D curved display is enhanced, dazzling with layer upon layer to highlight stunning color variations under varying light and shadow, by combining the stylish metallic silver color with the golden Star Orbit Ring and Icon.
The HUAWEI nova 10 Pro uses a revolutionary double-color coating method to improve the design language of the Star Orbit Ring, resulting in a feeling of harmony and symmetry. The Star Orbit Ring combines technology and style. Finally, the HUAWEI nova 10 Pro has a brand-new COP encapsulation technology that allows the display's bottom bezel to measure only 2.56mm apiece, providing customers with a more immersive visual experience.
Celebrate the beauty in detail with dynamic portrait photography

The HUAWEI nova 10 Pro has high-quality dual front camera lenses with HUAWEI Multi-Vision Photography. One lens incorporates the industry's first front-facing 60MP Ultra-Wide Autofocus Camera, with a 100-degree wide-angle and 4K video quality that provides great clarity and light sensitivity. Another industry first is the front-facing 8MP Portrait Close-up Camera, which offers 2X optical zoom and up to 5X digital zoom, allowing users to make 0.7~5X zoom movies. Users may flexibly vary the zoom range with the closest effective focal length of 14cm to better display the scene and enhance the vlog-shooting experience, thereby pushing the boundaries of human perception and delivering the greatest close-up portrait experience.
The HUAWEI nova 10 Pro also includes the industry's first front camera with Instant AF with Quad Phased Detection (QPD), with each pixel devoted to photography and focus. It offers a 30% boost in focus speed over a standard autofocus lens, as well as a 119 percent increase in wide-angle picture quality. Close-up portraits now achieve a 150 percent improvement in quality when combined with the Portrait Close-up Camera and focused on the primary subject. The HUAWEI nova 10 Pro has a Twin-View video capability that allows several cameras on the smartphone to film at the same time, providing a multi-camera shooting experience with the combination of dual front cameras, front and back cameras, and picture-in-picture shooting. Users may retain their looks in the frame while showing their facial features and accessories thanks to the HUAWEI nova 10 Pro's excellent dual-focusing functionality.
The AI Texture Skin Algorithm, in conjunction with the XD Fusion frame composition, improves mobile photography in every scenario, including front-lighting, backlighting, and multi-exposure high dynamic range (HDR) shots to achieve delicate Front SLR-Level Bokeh effects, allowing users to capture clear and high-quality close-up portraits with a single click of the shutter. The HUAWEI nova 10 Pro captures 54mm portrait focal length, 27mm wide-angle focal length, and 19mm ultra-wide-angle focal length thanks to the 0.7~5X Free Zoom, bringing consistent and excellent image quality from any distance to perfectly meet users' needs for all-scenario portrait selfies in different focal lengths with a smartphone.
Level up with fast charging, heat dissipation, gaming, and faster downloading

The HUAWEI nova 10 Pro is compatible with the 100W HUAWEI SuperCharge, which is equipped with the new Turbo Mode, which breaks the power consumption limitations for quick charging. It just takes 10 minutes to charge the phone from 20% to 60%, and it completely charges in 20 minutes – the same time it takes to load a new game. The battery capacity greatly influences the phone's battery life. The HUAWEI nova 10 Pro has a higher battery capacity in a thin design and a more power-efficient 4500mAh huge battery capacity. Even with frequent usage, the phone's battery life is extended, ensuring consumers a worry-free experience.
The HUAWEI nova 10 Pro has Ultra-Generation VC Liquid Cooling, which allows for faster and more uniform heat dissipation.
The new Touch Turbo 2.0 gaming experience is available on the HUAWEI nova 10 Pro. Users may easily shake the phone to activate any relevant key activity, significantly improving the user experience of mobile gaming. Stereo Dual Speakers are also included with the HUAWEI nova 10 Pro. Users may enjoy immersive audio and visual experience when listening to music, viewing movies, or playing games thanks to the Histen ultra-wide sound field.
Ultra-Vision Photography
The HUAWEI nova 10 Pro back camera also has a 50MP RYYB Ultra Vision Camera configuration that includes a 50MP Ultra Vision photography primary camera, an 8MP Ultra-Wide Macro Camera, and a Portrait Depth Camera. The HUAWEI nova 10 Pro's rear camera also supports Instant AF with QPD. When photographing individuals, users may activate the Follow Focus function under the 'Vlog' Category under 'Effects.' When a single person appears in the frame, the camera focus frame instantly locks in on the target. With many parties in the frame, users may click on the primary topic, and the subject is locked into view when the camera focus frame becomes yellow.
There is also a Portrait Video mode, which improves the beauty of portrait bokeh. The HUAWEI nova 10 Pro's front and back cameras both enable Motion Blur. Users may now shoot images with blurred backgrounds thanks to this functionality. The smartphone also has an AI Snapshot function, which can analyze components such as people, sky, buildings, and plants to improve the overall appearance and feel of photographs, e.g., portraits. The HUAWEI nova 10 also supports the Super Night Shot function, which brings outstanding details beyond the perception of human eyes in dark scenarios while also using its superior light detection capabilities and pixel-grade reconstruction technology to improve the brightness of dark regions. The HUAWEI nova 10 Pro also has Huawei's flagship-grade RYYB color filter array, which replaces the sensor's green pixels with yellow pixels, enhancing light intake by 40%. The camera's light sensitivity may be set to ISO 400000.
120Hz Original-Colour Curved Display

The HUAWEI nova 10 Pro focuses on vivid screen displays and detail refinement, letting users immerse themselves in a visual feast whether playing games, watching films, or browsing images. The HUAWEI nova 10 Pro offers 1.07 billion colors, a high refresh rate of up to 120Hz, and a touch sampling rate of 300Hz, all of which provide consumers with a smoother user experience, whether it's for everyday activities, online surfing, or other smartphone interactions. The HUAWEI nova 10 Pro can intelligently analyze portraits based on AI deep learnings using the Display Turbo picture quality improvement techniques, and it also enables real-time computation to improve face definition in short movies by up to 50%[10]. The HUAWEI nova 10 Pro also supports the P3 color gamut, which provides a wider color gamut coverage; the display also supports 1.07 billion colors, bringing delicate colors to life on screen with seamless transitions.
Visionary and Inspirational User Experience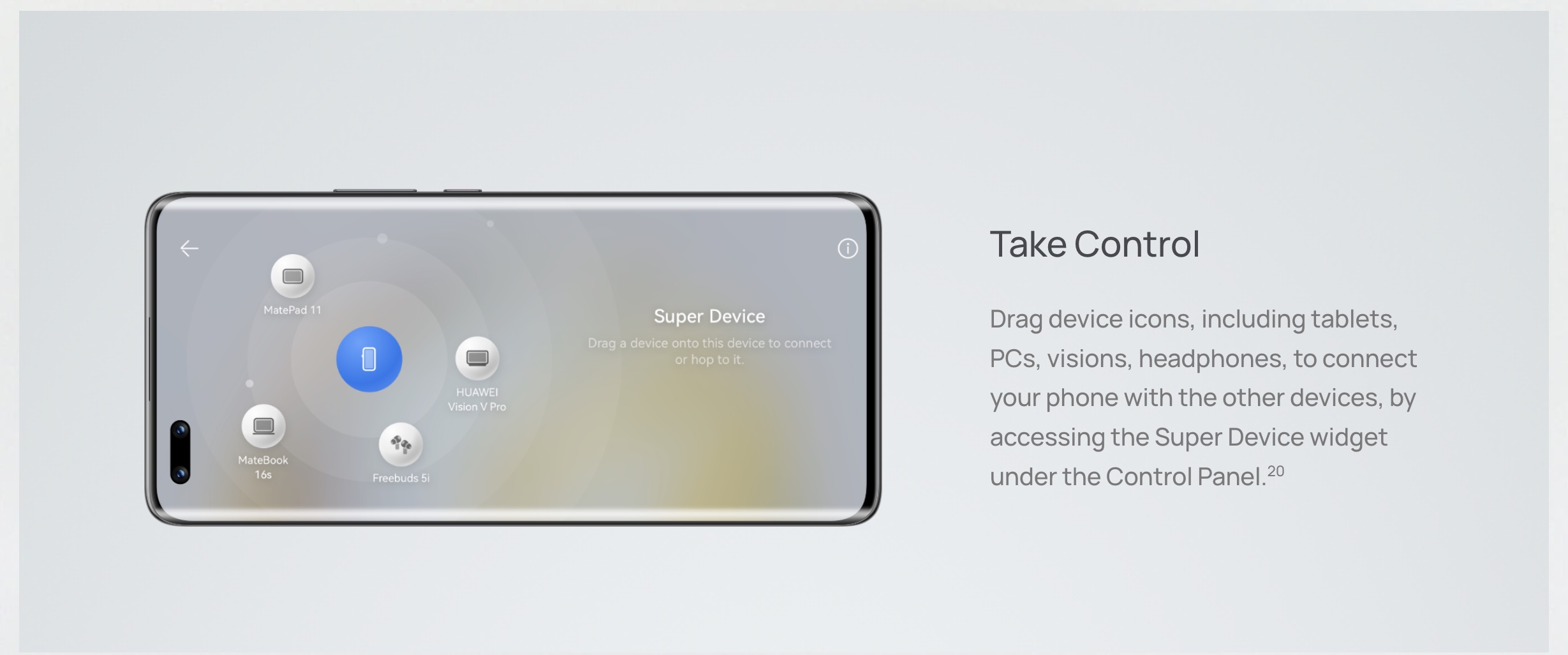 Huawei has consolidated different menus into the Control Panel, where a user can explore the Control Panel and get quick access to audio playback, Wi-Fi and Bluetooth settings, as well as making it easier to control multiple devices as if they were controlling just one device, thanks to the Super Device features.
For example, users may enable Smartphone-Tablet Multi-screen Collaboration by tapping the HUAWEI MatePad icon; Smartphone-PC Multi-screen Collaboration by tapping the HUAWEI MateBook symbol; and Audio Output to Huawei Earbuds by tapping the HUAWEI FreeBuds icon.
The HUAWEI nova 10 Pro, thanks to the Distributed File System, can also act as a wirelessly linked external storage unit for the PC, allowing users to access data more readily than ever before.
Price and availability in the UAE
Pre-orders for the new HUAWEI nova 10 Pro in Starry Silver and Starry Black will be available in the UAE on October 14th for a price of 2399AED. Furthermore, the HUAWEI nova 10 at 1899AED and the HUAWEI nova 10 SE at 1299AED will be available for pre-order in the UAE beginning October 14th.
The pre-order offer includes HUAWEI FreeLace Lite earphones, a 3-month complimentary subscription to HUAWEI Music and HUAWEI Video, a 3-month complimentary subscription to 50GB HUAWEI Mobile Cloud, a 12-month multi-country warranty service (multi-country support), and a 1-year manufacturer warranty service in GCC countries and Egypt.