Whenever we go to a historic location, the first thing we wonder is how the place would have been like or looked back in its original period of existence. For years, this question was answered by guesswork, creative liberty, and sometimes, plain ignorance, as there was a way to actually travel back in time to document what the place would have looked like. However, we are in 2021, and technology evolution is going at a deadly pace, and the Google Earth application, which has helped people around the world, virtually tour the world, for free, has got an exciting feature that allows you to wind back the clock and see how places looked like back in the day.
In this tutorial, we will walk you through how you can wind back time and see what your favorite places looked like in the past.
Step 1. Open the Google Earth Pro application on your computer.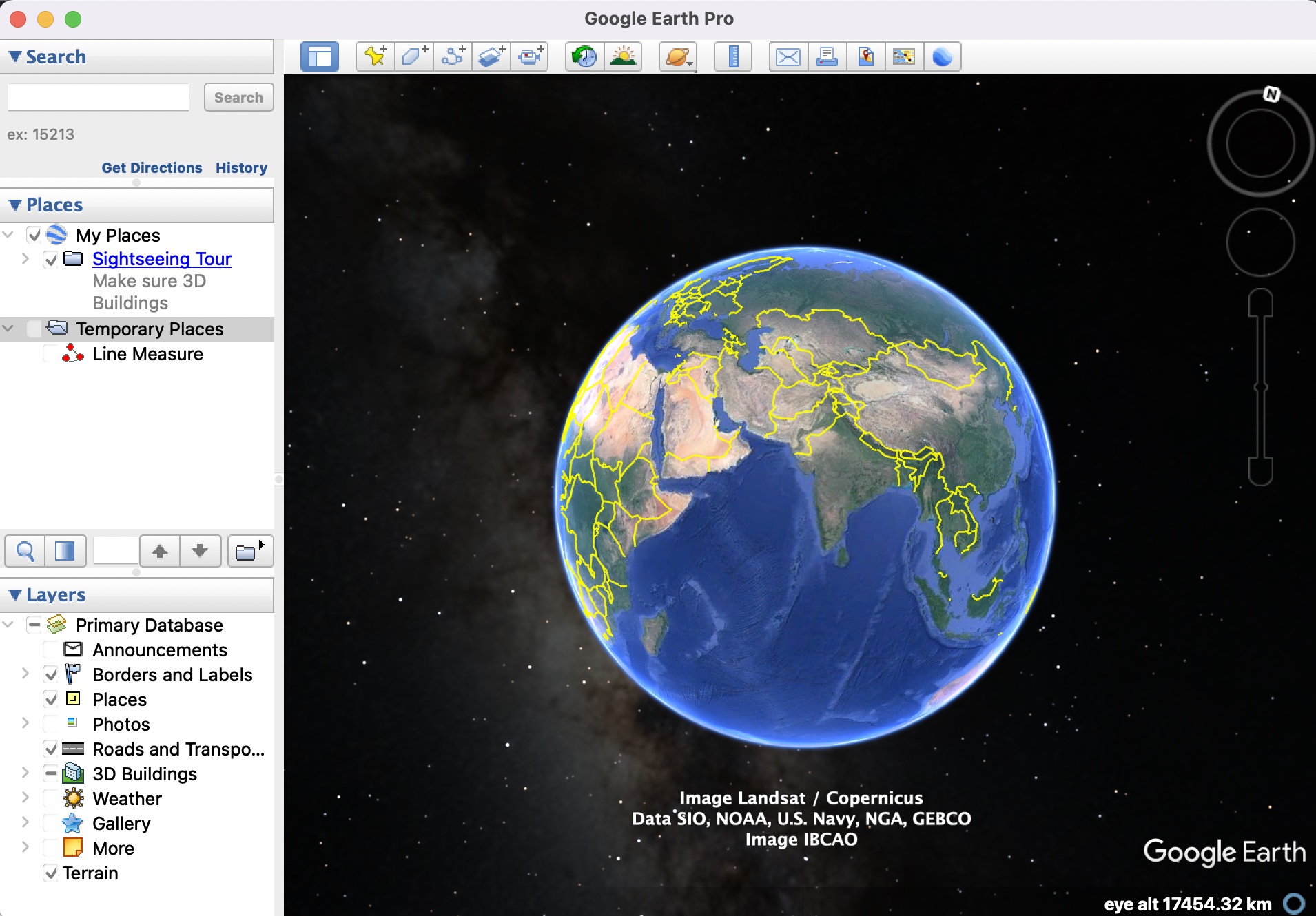 Step 2. In the search bar, enter the location you want to visit virtually.

Step 3. From the search results, click on the one that is most relevant.
You will now see the globe orient to the location and it will slightly zoom in on the spot as well. Now, from the toolbar, click on the 'Show Historical Imagery' button. This will reveal a slider that will let you adjust how forward or backward in time that you want to go. For some places, this slider will go as far back as 1945, which is truly insane and is a testament to how Google has been religiously building this application to give us a glimpse of how things were in the past, as well as allowing us to compare how the same location has changed over time till we reach the present time settings.

Now, you must understand that the slider may not be available for a few areas and that is probably because Google does not have the historical imagery for that place yet, and to that effect, it is completely on Google as to whether or not they want to introduce historical imagery or leave things as they are for that particular location.
So go ahead, experience the world from the past to the present through the Google Earth application.