When compared to its predecessor, the Microsoft Store on Windows 11 has undergone significant changes, including some new upgrades, optimizations, and new applications. These applications do an excellent job of increasing the efficiency of your Windows PC or laptop while also making the whole experience far more enjoyable. Applications, in general, require developers to ensure that they are kept up to date while also adding new features and bug fixes with each iteration of the software. As is customary when an app developer releases an update for their app, it is entirely up to the user to decide whether or not to accept the update. However, it is highly recommended for everyone to keep their apps up to date, and one of the most convenient ways to do so is to enable the auto-update feature on the Microsoft App Store, in this tutorial, we will show you how to get this done.
Step 1. Open the Microsoft Store application on your Windows 11 PC or Laptop.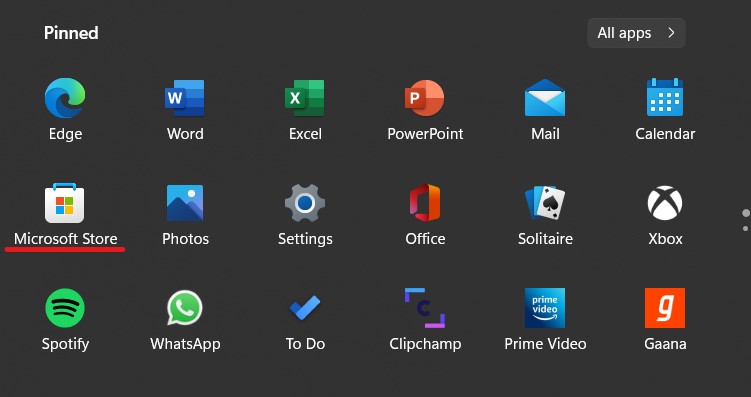 Step 2. Click on the 'Profile' icon at the top right-hand side of the home screen, to reveal a drop-down menu.