One of the simplest and probably amongst the most useful tasks that you can perform on an Android device is taking screenshots. Screenshots help you quickly take a snap of something that interests you, especially in situations where you see some really cool content on a webpage that you know you may not visit again.
More recently, Android OS upgrades have added more functionalities to the screenshot feature, allowing you to even mark up the screenshot before sharing it with friends or colleagues. For example, if there is a new restaurant you want to try with your friends or family, you can markup notes about the restaurant on the screenshot and then share it with the desired recipients.
The procedure to take a screenshot on an Android device is more or less the same, and in this tutorial, we are going to show you exactly how you can do it.
Unlock your Android smartphone to reveal the home screen.
Browse to the content you want to screenshot. You can even take a screenshot of your home screen if you want.
Now, press the 'Power button + Volume Down' button simultaneously for a couple of seconds.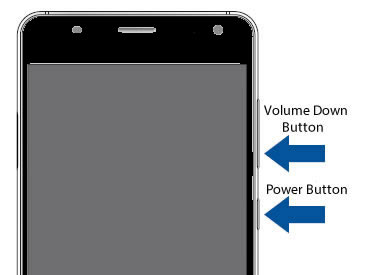 The screenshot will now be taken and will be available for you to edit, save and share. Now, keep in mind that the screenshot feature is available as a built-in feature and all smartphones, so you don't have to download special apps for the same. There are a few malicious apps on the internet that promise you enhanced features for your screenshots, and you must understand that these apps will only harm your device, and so you must ensure that you do not fall for such scams.