The all-new Microsoft Windows 11 operating system, marks the beginning of a new era for the company, but that doesn't mean that the platform has forgotten its roots. The team behind Windows 11 has worked tirelessly to incorporate the features that users loved in the previous version of windows and optimize and modify them in a way that suits the new design norms in the market.
We have been trying out the preview build of Windows 11 for a couple of months now and our thoughts so far are leaning towards mostly positive. Yes, there is the odd bug and glitch here and there, but these are the things you expect to get ironed out in the final build. One of the things that we absolutely love about Windows 11 is that it is very easy to get used to as you have all the features you already know, exactly where you expect them, and one of them is the option to automatically hide the taskbar.
Why should you hide the taskbar?
Well, it is a personal preference and affects only the aesthetic of the desktop. Basically, it ensures that you are focused on the content on your screen rather than switching between apps on the taskbar. But, if this is something you find pointless, you can always keep the desktop unchanged.
How to Automatically hide the taskbar?
Ok, so if you want to try out the new aesthetic, this is how you can get it done.
Step 1. Open the 'Settings' application on your Windows 11 PC or Laptop.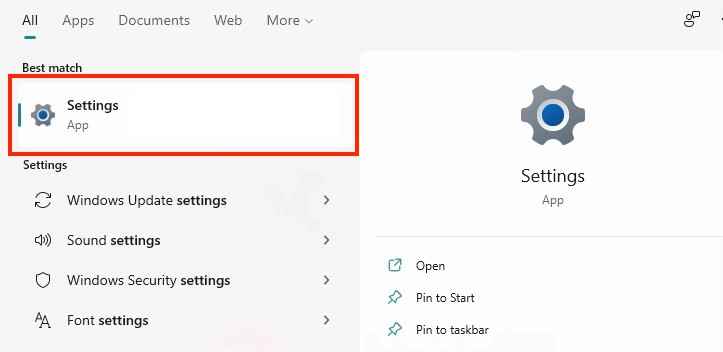 Step 2. On the left-hand side pane, click on the 'Personalisation' tab.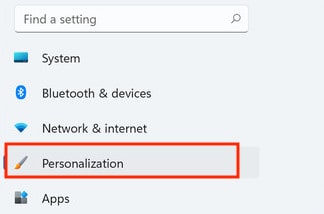 Step 3. In the personalization settings, click on the 'Taskbar Behaviour'. This is found under the taskbar section.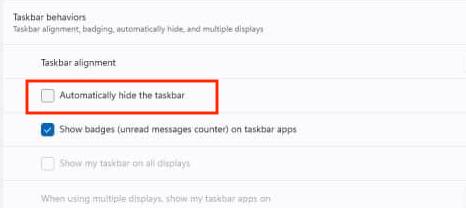 Step 4. Check the box next to the 'Automatically Hide the Taskbar' option.
The feature will now be enabled and the next time you hover away from the taskbar, it will vanish. To make it show up again, simply hover near the bottom of the desktop with the mouse pointer and the taskbar will re-appear.
Once again, the option to hide your taskbar is totally up to you, and you can switch this on or off, as many times as you want. The procedure is simple and is practically the same as it was on the previous versions of Windows, so it should not be too difficult.