Snapchat is one of the most popular social media apps on the market today. The concept of vanishing photos has really caught on with the public and the integration of new filters and creative video formatting options has got allowed the humble app to go toe to toe with the big shots in the social media game.
Recently, one of the biggest visual trends that overtook apps around the world was 'Dark Mode'. Many apps in the market introduced dark mode into the UI of their apps and software packages, including Snapchat. Dark Mode on the Snapchat interface turns all the light/white elements into black and makes it easier to interact. Also, in most cases, enabling the dark mode also enhances the aesthetic appeal of the application.
Snapchat included the dark mode within the app but has made the feature completely optional, so if you are not really happy with the dark mode aesthetic, you can disable it, but if you love it a lot, you can set it permanently as well.
In this tutorial, we will walk you through how you can enable dark mode on Snapchat.
Step 1. Open the snapchat app on your smartphone.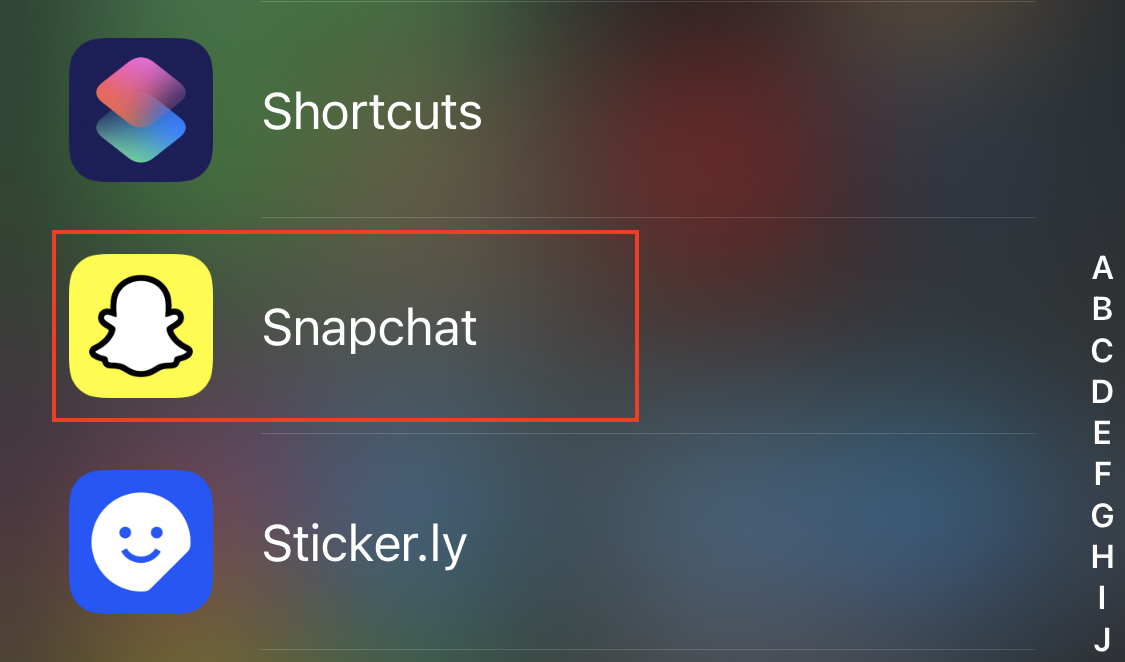 Step 2. On the Home Screen, tap on the profile icon at the top left hand side of the screen.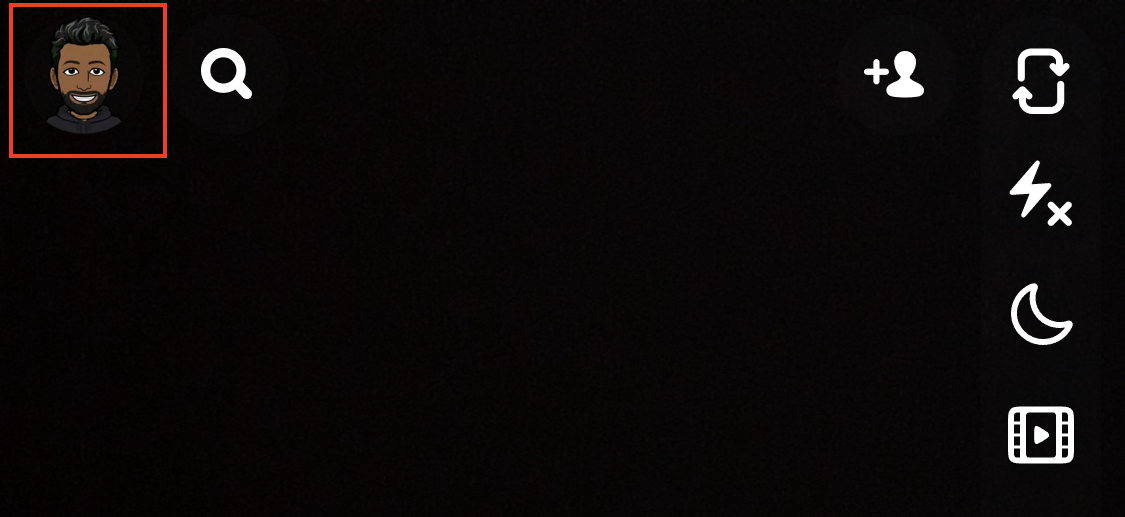 Step 3. On the profile page, tap on the 'Settings' button.

Step 4. In the settings menu, scroll through the list and tap on the 'App Appearance' option.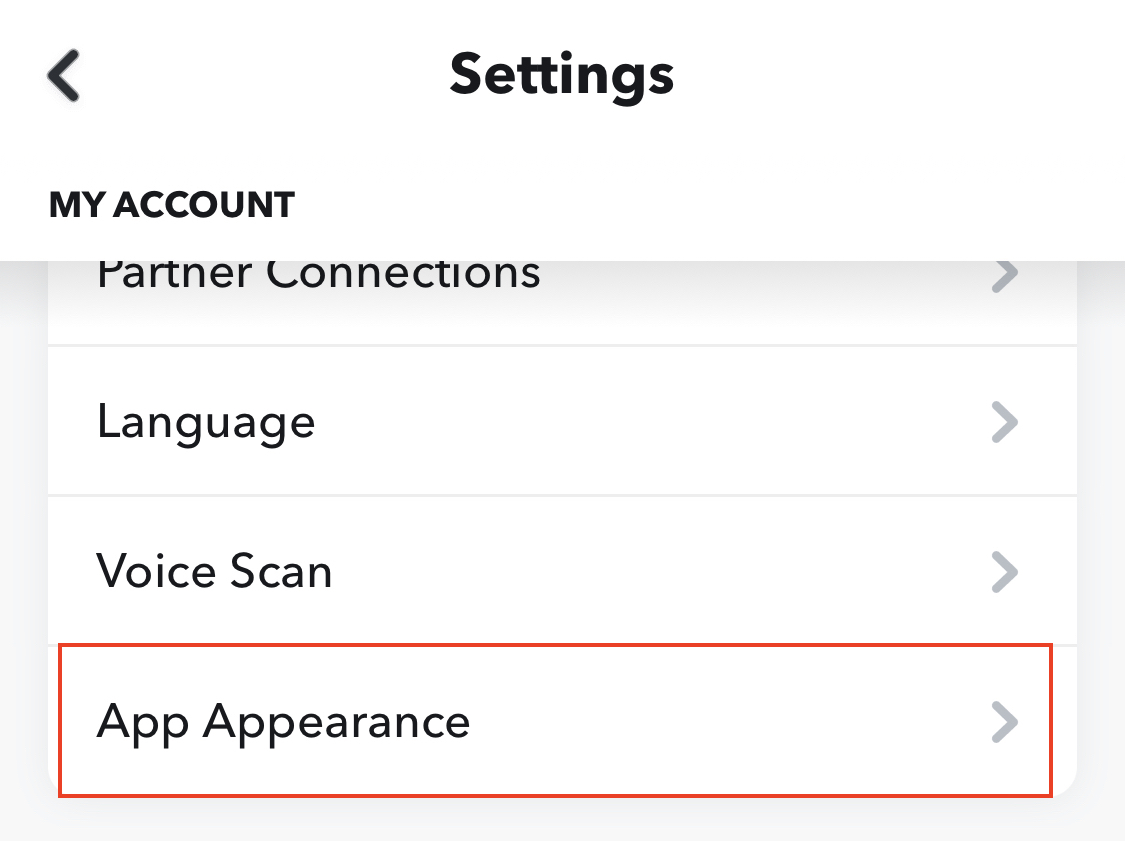 Step 5. Now, you have three options to choose from, let's take a look at each of them –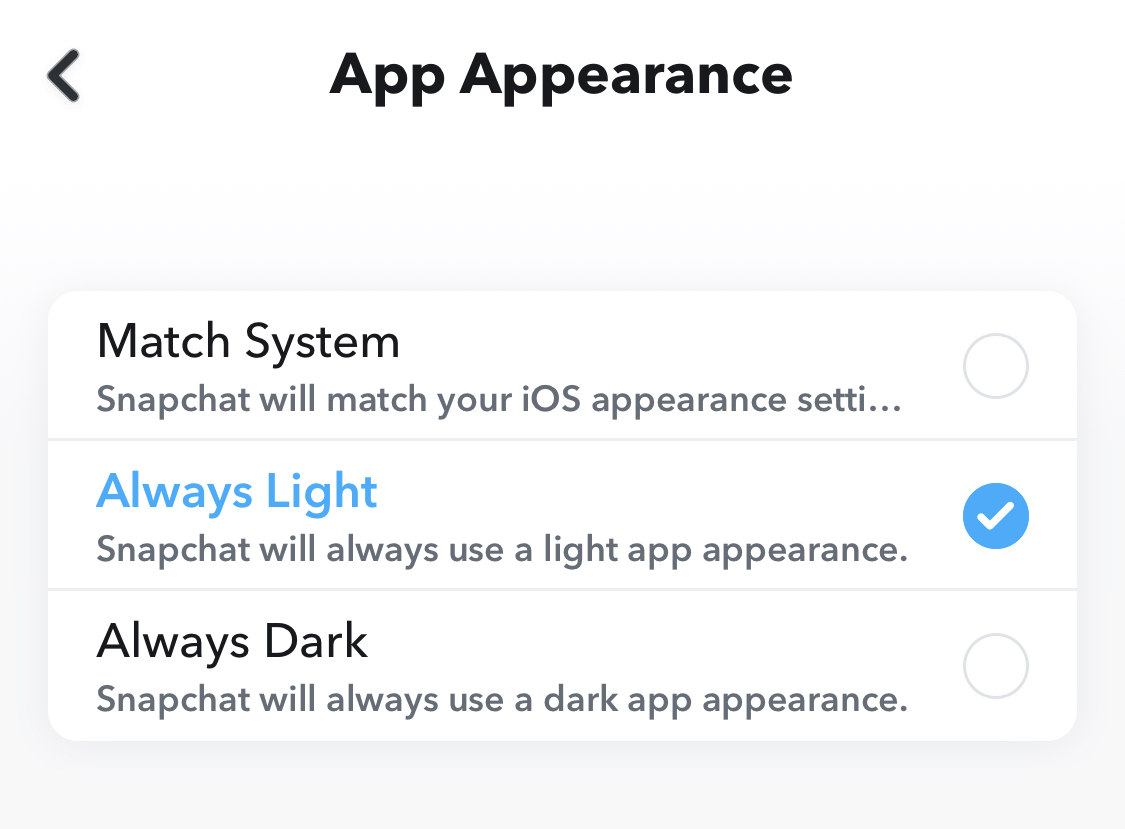 Match System – This will match the Light mode to Dark mode transition to the one you have on your smartphone as a whole.
Always Light – This will set the Snapchat UI to the Light mode settings until you decide to change it.
Always Dark – This will set the Snapchat UI to the Dark mode settings until you decide to change it.
Since there is an open choice, you can change the appearance settings as many times as you want and you can spend some time with each setting until you are satisfied with the right combination.
If you do not have the Snapchat app on your smartphone and you want to download it, you can use the links below –
Snapchat for Android – Click Here
Snapchat for iOS – Click Here