Sometimes, when you download an Android app on your Chromebook, it may not work properly, or at all, which can be frustrating. Other times, your Chromebook may have too many apps and storage space needs to be cleared up. What you want to do in such cases, is uninstall unwanted or redundant apps, and thankfully, it is an absolute breeze on Chromebooks (even more of a breeze than your conventional Windows computers).
Step 1. Boot up your Chromebook and on the bottom left-hand side of the screen, click on the circle button to open up the Launcher.
Step 2. Browse through the apps you have on your Chromebook and right-click on the one that you want to uninstall.
Step 3. From the drop-down menu that appears, click on the Uninstall option.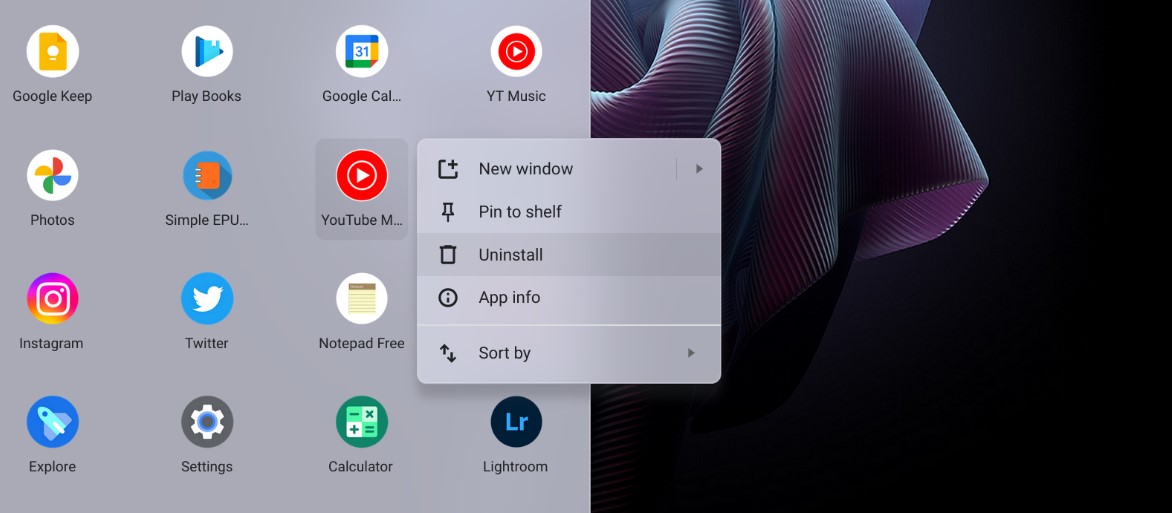 Step 4. A window will appear, asking you to confirm your decision to uninstall the selected application.

Once you confirm your choice, the app will be uninstalled from your Chromebook. It's as easy as it sounds and takes just a few seconds to accomplish.
Now, if you want to use the app again, you can simply go to the Play Store on the Chromebook and download it again. What we love about Chromebooks is how similar they are to Android smartphones, which makes it very easy to adapt to them and use them. Yes, the whole dependency on Play Store apps does put it on the back foot, but the way Google is focusing on this product line, we are sure to see these devices make more of an impact in the coming years.
Do refrain from installing apps from third party sources as it can damage your system and even infect it. Stick to the official Play Store as the apps will be verified and perfectly compatible with your Chromebook.