When the mode of communication transitioned from SMS to an online chat messenger, the biggest player that came to the party was WhatsApp.
Almost everyone who has a smartphone today uses WhatsApp to communicate with friends, colleagues, and family members, and the messenger has evolved over the years, to include features that not only elevated the experience of its users but also stayed relevant and on top of the competition. The messenger was eventually bought by Facebook and was added to its suite of social media applications such as Facebook and Instagram.
Recently, WhatsApp was subject to a lot of complaints in regards to the privacy of the chats that are going on the platform, especially since they got taken over by Facebook, and that resulted in the company changing its privacy policy and introducing the end to end encryption features across their platform.
One of the major uses of Whatsapp is share photos and videos with your friends or family members. These photos could be from a trip you took or even forwards you have received that you find interesting enough to reshare. What you need to realize is that every time you receive a photo or video on Whatsapp, it is downloaded to your device by default and with time, these photos and videos accumulate in your gallery and as a result, the storage space on your device takes a blow. Fortunately, Whatsapp allows you to restrict downloading media automatically on your device, and in this tutorial, we are going to deal with exactly how you can do it.
Disclaimer – We will be showing you this tutorial from an iOS device, but the procedure remains more or less the same on Android devices as well.
Disable Media Auto-Download on Whatsapp
Step 1. Open Whatsapp messenger on your smartphone.
Step 2. On the home page, tap on the 'Settings' button.

Step 3. In the settings menu, tap on the Storage and Data option.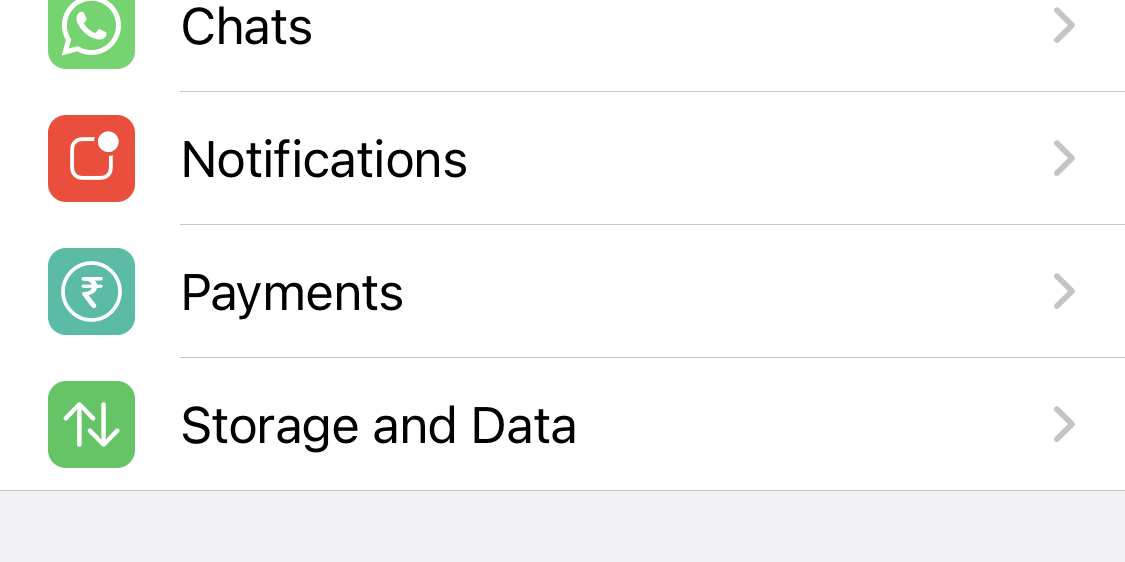 Step 4. Now, under media auto-download, turn off the options that you want to disable (We have disabled them all for our profile).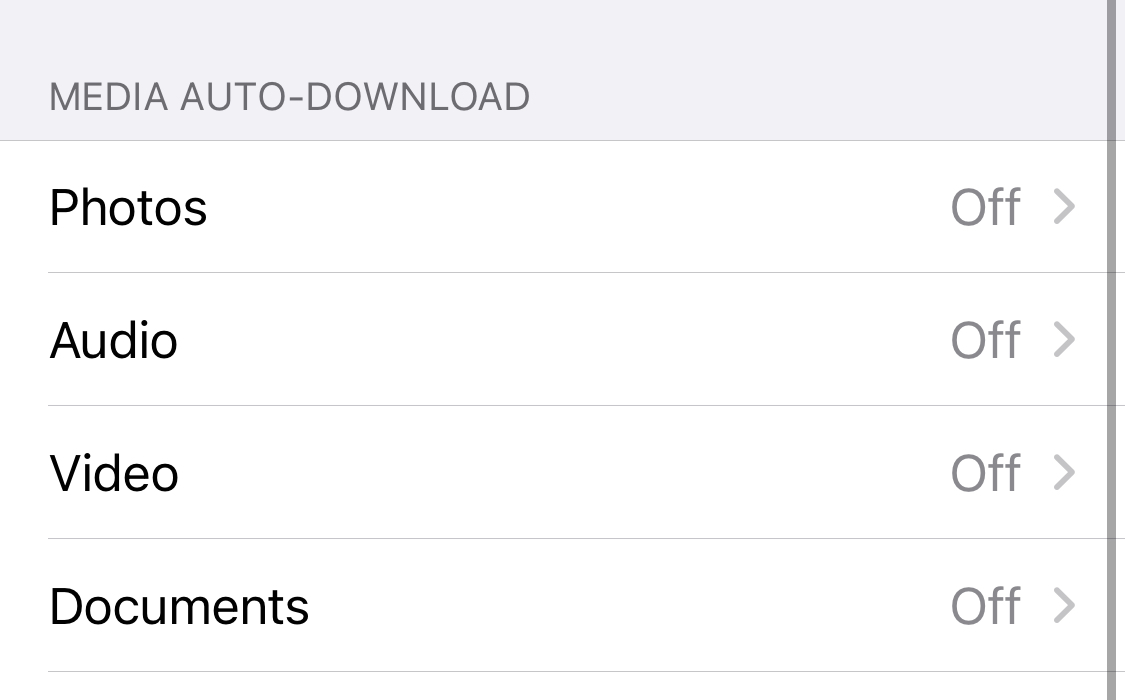 Now, whenever you receive photos or videos from anyone on Whatsapp, you will not see them automatically. Rather, you will have the option to download them. If you are expecting photos from a friend, can download those images. On the other hand, if you are receiving a lot of forwards on a group, you will be able to ignore them all and save up on storage space. Just don't press the download button unless you think it is warranted.
Download Whatsapp for your smartphone
You can use WhatsApp on your smartphones via the app and on your PC via the WhatsApp Web feature.
Download Links for the apps are given below –
WhatsApp for Android – Click Here
Whatsapp for iOS – Click Here