Global smartphone brand HONOR today announced that its brand-new smartwatch, the HONOR MagicWatch2, is now available in the United Arab Emirates.  
"HONOR is well known today for its impressive smartphone products equipped with industry-leading technologies and delivered to customers at a competitive price point. Demonstrating our commitment to more innovations in various product lines, the launch of the HONOR MagicWatch 2 represents a milestone in our 1+8+N IoT strategy which aims to continuously create an intelligent and fully-integrated experience for consumers. We look forward to continuing to thrill our bold youthful customers in the UAE with more product choices for a more connected world," said Chris Sun Baigong, President of HONOR Middle East and Africa.  
The sleek yet boldly designed wearable comes with breakthrough battery performance up to 14 days, intelligent fitness and health monitoring technologies, while also ensuring a versatile and personalizable design that resonates with global youth.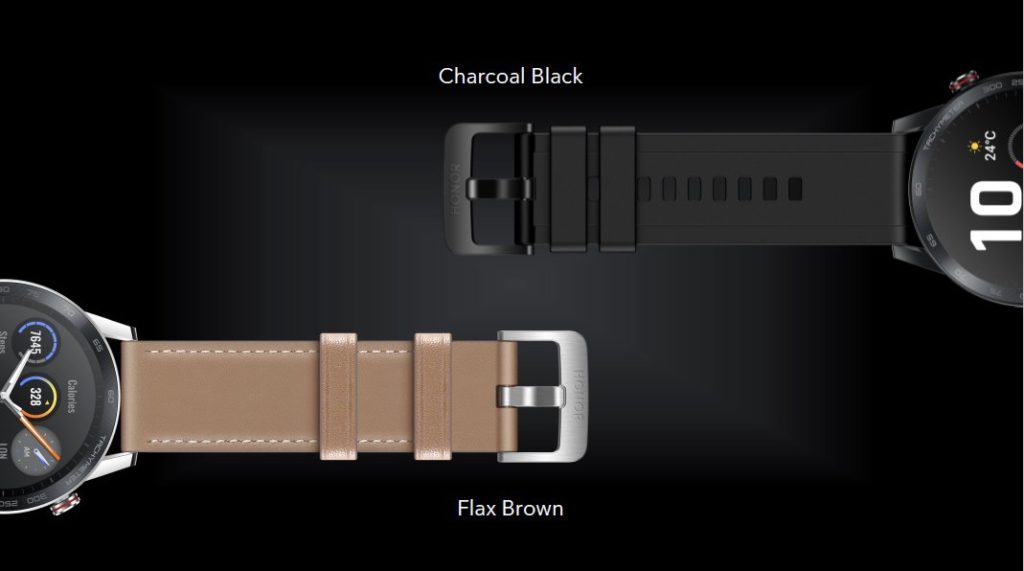 Made from refined 316L stainless steel, the HONOR MagicWatch 2 adopts a fully circular silhouette inspired by the classic chronograph watch. Its sleek curves are ergonomically designed to make the HONOR MagicWatch 2 an outstanding masterpiece. 
It is also worth mentioning that the HONOR MagicWatch 2 incorporates the chic and eye-catching red line on the upper button, giving the watch a distinctive personality. With a smooth and sleek design, the watch achieves the look of a fashion gadget on your wrist.
To help you stand out from the crowd, the HONOR MagicWatch 2 houses multiple built-in clock face design options and enables you to customize the clock face with your own photos, adapting perfectly to your style and personality. Not only does it have customizable watch faces and timeless design, but the HONOR MagicWatch 2 also comes with four different straps made from elastic rubber (an eco-friendly hypoallergenic material), leather and metal for you to customize on any occasion. 
The HONOR MagicWatch 2 is capable of tracking 15 dedicated fitness modes including eight outdoor and seven indoor sports. It is also pre-installed with 13 professional running courses and detailed data analysis of activities to enhance your training performance with voice guidance.
To take personalized wellness to the next level, the HONOR MagicWatch 2 utilizes three core technologies to provide users with real-time guidance and insights. Equipped with the HUAWEI TruSleep 2.0, HUAWEI TruRelax, and HUAWEI TruSeen 3.5, the HONOR MagicWatch 2 can be your wellness advisor to help you live healthier and improve your quality of life. All the advanced and well-thought-out features are hugely beneficial in optimizing your daily routine.
One of the biggest challenges for wearable products is short battery life. HONOR has solved this with a dual-chip low power-consumption design. Applying a multi-core high-integrated heterogeneous chipset design, Kirin A1, the first self-developed wearable chip with efficient Cortex-M7 processor, helps the HONOR MagicWatch 2 achieve rapid computing, a long battery life, faster transmission and more precise heart rate monitoring at ultra-low levels of power consumption.
The most outstanding feature is the smart power-saving algorithm 2.0 mode. It allows the HONOR MagicWatch 2 to identify users' application scenarios and come up with the best performance settings using its AI learning capacity to achieve a personalized and highly suitable performance.