The possibility of Lewis Hamilton switching to Ferrari has resurfaced, but analysts argue that such a move would not be a logical choice for either party involved.
Throughout the season, Hamilton's contract situation has been a widely discussed topic off the track. Despite the anticipation that an extension to his current deal with Mercedes would be a mere formality, the British driver has yet to sign a contract that would secure his position with the Silver Arrows beyond the 2023 season.
As we enter the new year, the expectation was that Hamilton, not ready to retire from the sport, would soon commit to Mercedes. However, with nearly six months gone by, uncertainty lingers over Hamilton's future, with just 17 races remaining on his current contract.
Observers speculate that Hamilton may be waiting to assess the competitiveness of the Mercedes car in the future, especially with significant upgrades planned for the Monaco Grand Prix. Nevertheless, a recent report suggests that Hamilton is being linked once again with a move away from the Brackley-based team, this time to Maranello and Ferrari.
According to Mail Sport, Ferrari is allegedly preparing a tempting £40 million offer to lure Hamilton and pursue his quest for an eighth World Championship. However, experts raise several key reasons why such rumors lack sound reasoning.
Number 1. Hamilton's salary could be a deterrent for Ferrari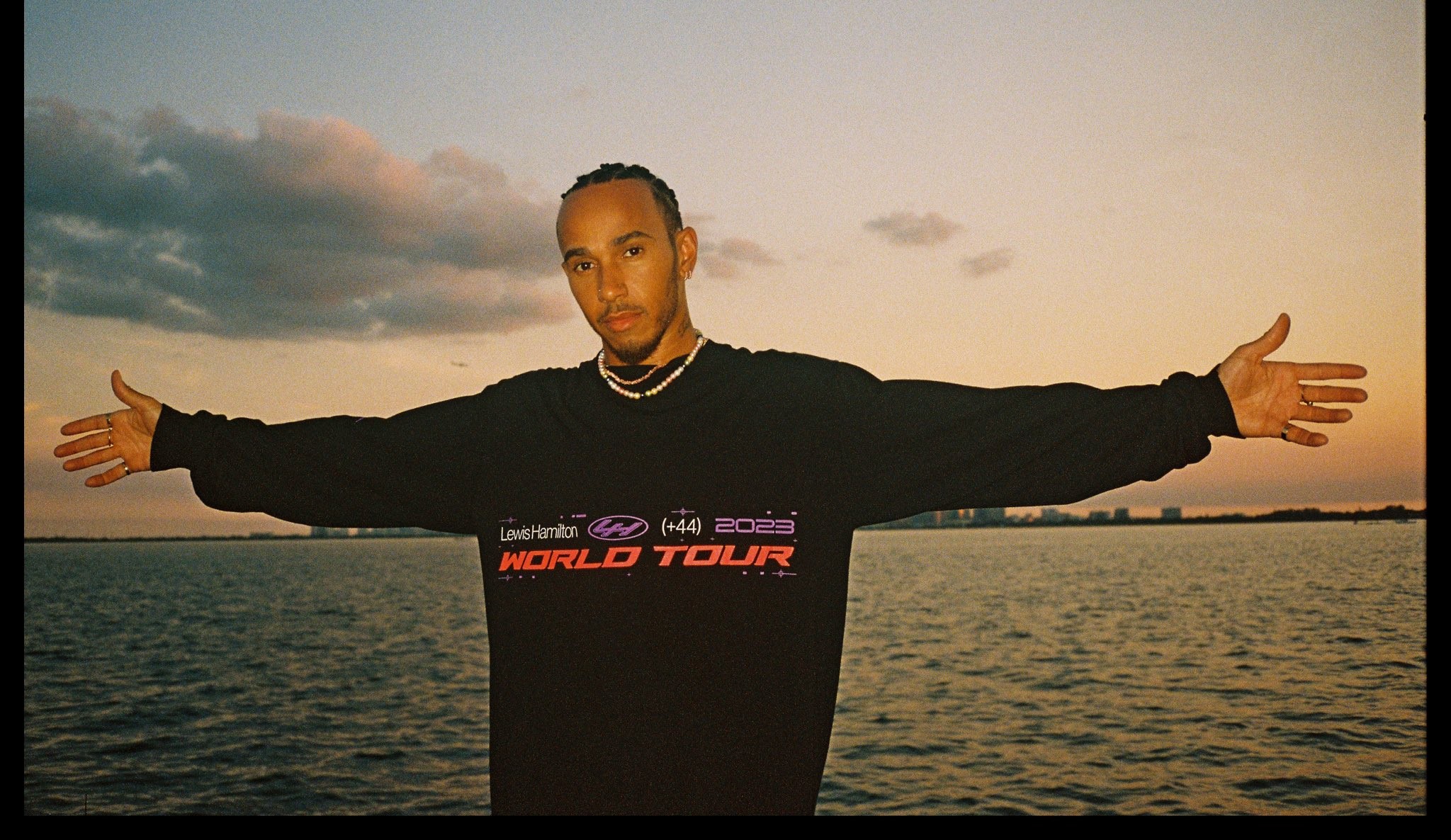 Let's begin by delving into the financial aspects. As per Forbes, Hamilton currently commands a base salary of $55 million annually, approximately £44 million. If the figures reported by the Mail are accurate, it would mean that a move to Maranello would entail a pay cut for Hamilton.
While Hamilton has previously expressed his dream of racing for Ferrari, it remains uncertain whether he would be willing to compromise his financial expectations to fulfill that aspiration.
However, it is not just Hamilton's perspective on the salary that could pose challenges; Charles Leclerc's stance is equally crucial. The Mail indicates that Ferrari intends to pair Leclerc with Hamilton. Considering that Leclerc has already outperformed a former multiple World Champion like Sebastian Vettel, how would the 25-year-old driver feel about his potential teammate earning nearly four times his salary?
Number 2. Ferrari risk upsetting Leclerc by bringing in a driver of Hamilton's stature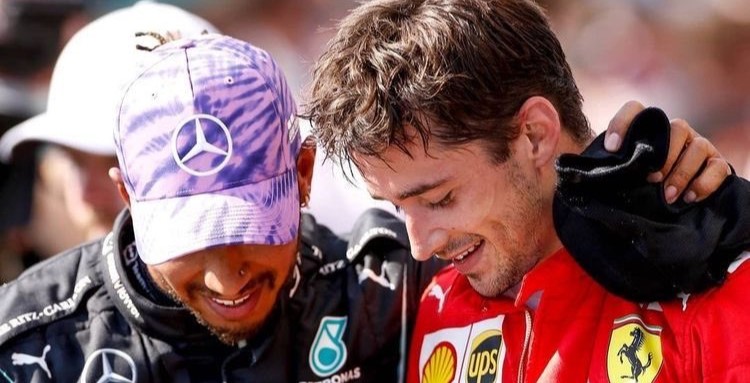 The allure of acquiring a seven-time World Champion and the most renowned name in the Formula 1 grid is undeniable. However, Ferrari must seriously question themselves: What would be the cost?
With a significant 13-year age gap between Charles Leclerc and Lewis Hamilton, it becomes apparent that the future lies with the younger driver. Leclerc, a five-time race winner, is already growing increasingly frustrated by not being declared the outright number one driver over Carlos Sainz. Should Hamilton join the team, these frustrations would escalate tenfold.
Undoubtedly, Hamilton's presence would offer valuable wisdom for someone like Leclerc to learn from. However, it is unlikely that Hamilton would be as willing to assume the role of a student as he was when he first joined Ferrari alongside Sebastian Vettel.
Considering that Leclerc's contract expires in 2024, if this hypothetical partnership fails to make an immediate impact, Ferrari could potentially lose their future star driver. The stakes are high, and the consequences of a misguided decision could be detrimental to the team's long-term prospects.
Number 3. Who has the better chance of delivering a race winning car to Lewis?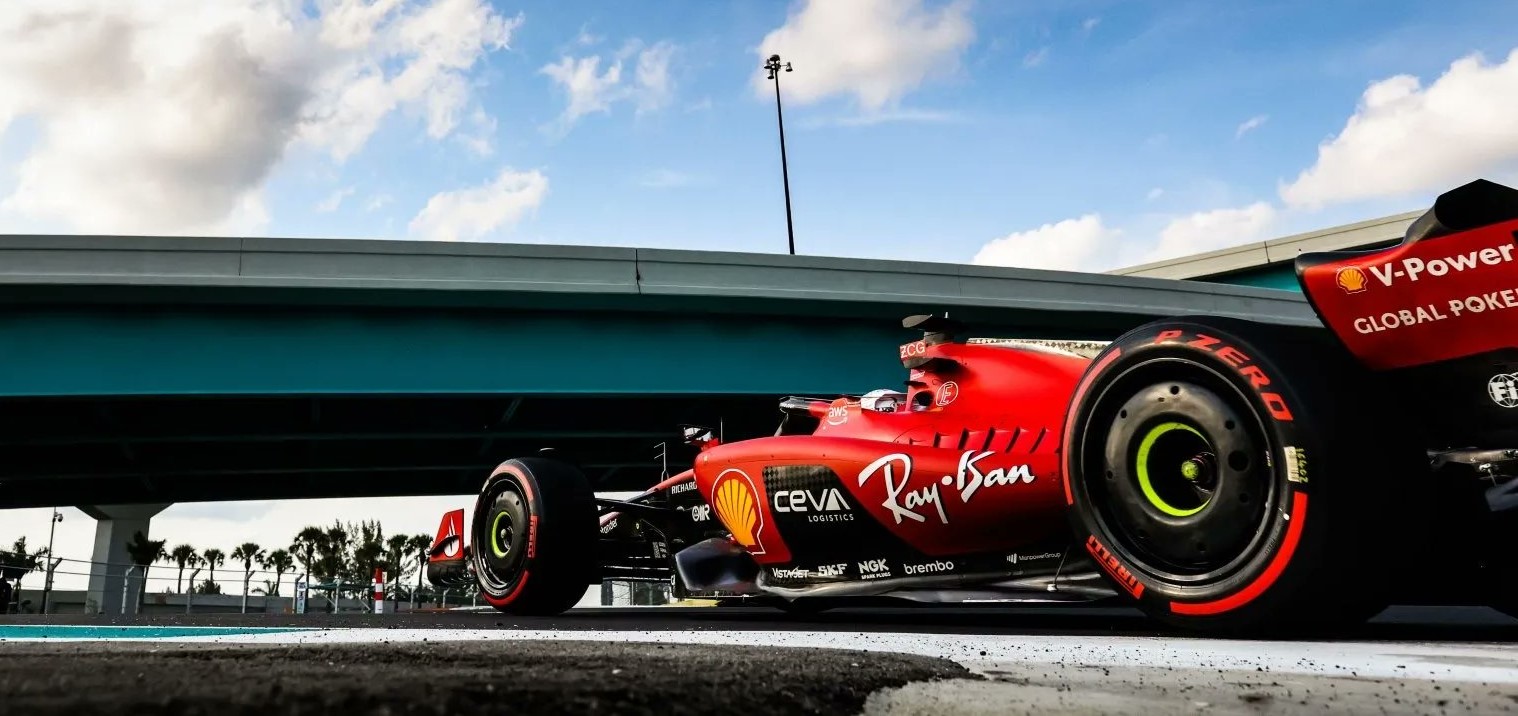 At 38 years old, Lewis Hamilton's motivation in the sport is crystal clear: winning. After coming agonizingly close in 2021, Hamilton is determined to surpass Michael Schumacher's record and claim the most World Drivers' Championships.
The crucial question arises: Does Hamilton have a better shot at achieving this milestone with Mercedes or Ferrari? Looking at the recent past, Ferrari has won four races since the start of 2022, compared to Mercedes' solitary victory, and has secured three additional podium finishes. However, neither team realistically posed a significant challenge for the championship titles.
When considering the future, it remains uncertain which option would provide a more favorable outcome. Ferrari appears to hold the advantage in terms of current speed, but the situation at Maranello is characterized by a staff exodus, interference from higher-ranking individuals, and a newly appointed team principal who may not have fully settled into his role yet, creating an environment that is less than ideal for success.
On the other hand, Mercedes, despite encountering issues with the W14 car, has consistently excelled in fostering a strong staff dynamic. Rarely do murmurs of discontent emerge from within the walls of their base in Brackley, as the team places great importance on maintaining a content workforce, believing it to be the key to long-term success.
From a purely analytical standpoint, one could argue that Mercedes has an equal chance of finding success in the future as Ferrari does. Additionally, by staying with Mercedes, Hamilton would retain a more influential voice within the team, whereas a move to Ferrari might lead to more instances of being overruled.
Taking these factors into account, it becomes apparent that the decision between Mercedes and Ferrari is not a straightforward one. Both teams present their own set of advantages and challenges, and Hamilton must carefully evaluate which path offers the greatest potential for achieving his ultimate goal.
Number 4. Lewis could risk losing his Mercedes Legacy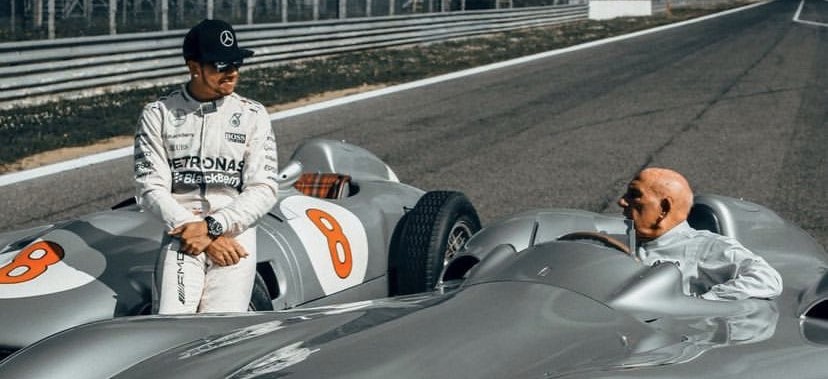 The last factor to ponder is the risk Hamilton faces of tarnishing his legacy at Mercedes. When Hamilton eventually retires, he will be remembered as the statistically most accomplished driver in Formula 1 history, with the majority of his achievements attained from the cockpit of a silver Mercedes.
Hamilton's association with the Silver Arrows extends even further back, as his debut in Formula 1 occurred in a Mercedes-powered McLaren. His tenure at Mercedes has been the longest of any driver, just one season shy of Michael Schumacher's record of 11 seasons with Ferrari—a rarity in the realm of Formula 1.
Earlier reports indicated that, as part of a new agreement, Hamilton was seeking a long-term role within Mercedes that extended beyond his racing career. However, should he depart from the team, would such an opportunity still be available?
Having competed in 205 races for Mercedes, Hamilton holds the record for the most races driven by a single driver for one team in Formula 1 history. Yet, there is a distinct possibility that Max Verstappen, who has completed 145 races for Red Bull, could surpass Hamilton's record if the British driver were to switch teams.
Without the guarantee of immediate success elsewhere, Hamilton could potentially jeopardize his enduring legacy for naught. It is a decision that should not be taken lightly, as the consequences may impact the way his illustrious career is remembered in the annals of Formula 1 history.