The all-new Audi e-Tron GT Quattro and RS e-Tron GT are now available from dealers in select markets across the Middle East. Primed for the road ahead, the electric Gran Turismos are the embodiment of Audi's vision for the future of mobility and serve as halo models for Audi's ever-growing electric portfolio.
Progress, craftsmanship, and a passion for high performance come together in the Audi e-Tron GT Quattro and its RS counterpart, with both models featuring exhilarating launch control, boosting the cars' ability to deliver up to 530 Hp on the e-Tron GT Quattro, and 646 Hp on the RS, putting extraordinary power at the driver's fingertips.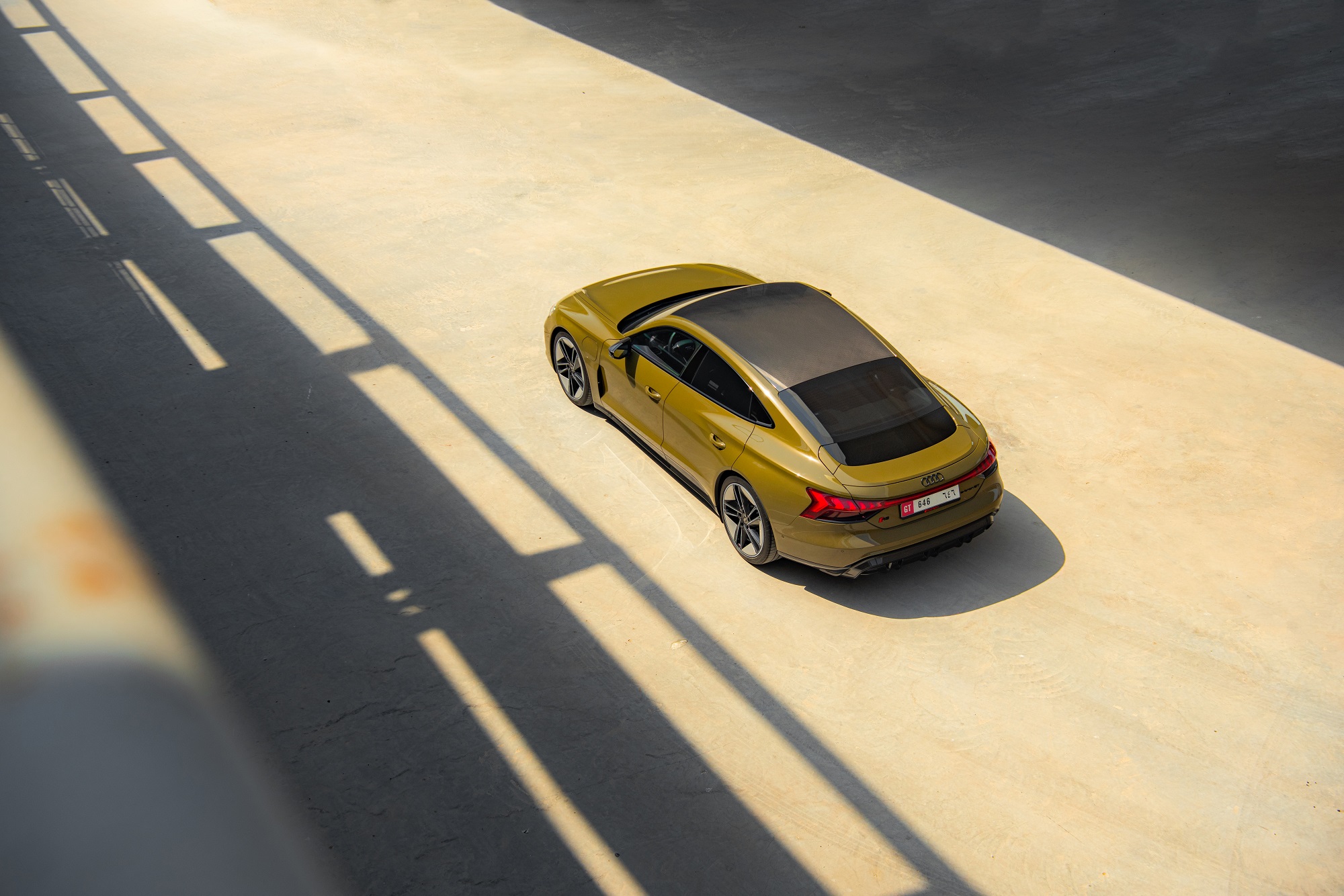 In both models, the interior features an elegant instrument panel with driver orientation and "monoposto character" taken straight out of the R8 supercar, giving the driver a feeling of open, yet controlled space within the cockpit. Drivers have a low seating position and wide center console.
The chassis includes features such as adaptive three-chamber air suspension and an electronic differential lock on the rear axle. Matrix LED headlights with Audi laser light come as standard in the RS version while a number of options are available, including up to 21-inch wheels and all-wheel steering.
And since the dynamic work of art must also sound good, Audi has composed a unique soundtrack for the e-Tron GT- one that is powerful and progressive, emanating from speakers integrated within the vehicle's architecture and changing as its driving behavior changes. Another automotive first – just as expected from the brand with the four rings.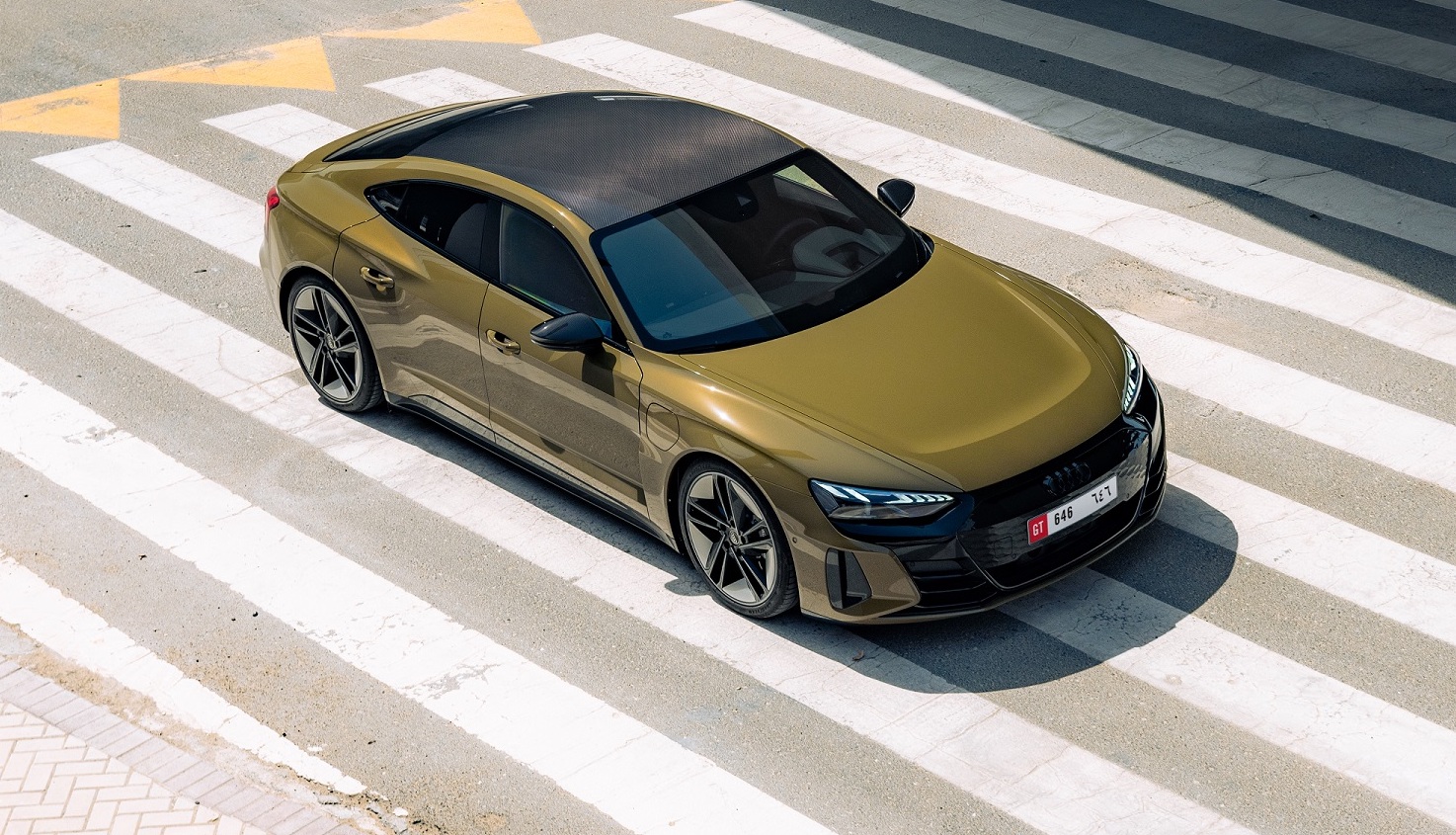 The e-Tron GT Quattro has a range of up to 488 kilometers, while the RS e-Tron GT has a range of up to 472 kilometers (in accordance with the WLTP). This is made possible by the battery which has a net capacity of 83.7 kWh. The e-Tron GT only needs 22.5 minutes on a high-power charging (HPC) column for a typical charge of 5% to 80%. This makes the e-Tron GT efficiently sporty and offers a 100 km range on a five-minute charge.
With the launch of the e-Tron GT, Audi is continuing its transformation into a leader of sustainable premium mobility. In 2020, the brand with the four rings was by far the largest manufacturer of electric vehicles among Germany's three premium brands.
To coincide with the e-Tron GT's arrival in the Middle East, Audi is also investing in several initiatives focusing on the development of high-performance charging infrastructure in order to contribute to EV readiness in the region.
The Audi e-Tron GT Quattro and RS e-Tron GT are now available to view and test drive at local dealers in Dubai, Abu Dhabi, and Qatar. The new model will become available across further markets over the next 12 months.