The highly anticipated Summer Game Fest concluded with an announcement that left fans of the Final Fantasy VII Remake franchise buzzing with excitement. The grand reveal was none other than the sequel fans had been eagerly awaiting: Final Fantasy VII Remake's second chapter, aptly titled "Rebirth." This next installment will take players on a captivating journey beyond the confines of Midgar, allowing them to continue their adventure alongside beloved characters such as Cloud, Aerith, and the rest of the team. The trailer provided a tantalizing glimpse of expanded areas for exploration, harnessing the power of the PlayStation 5 to deliver a visually stunning experience.
The trailer's opening moments introduced an intriguing concept of alternate timelines and events, teasing players with glimpses of the expressway collapsing—a climactic event marking the end of Final Fantasy VII: Remake. In this scene, injured party members are seen being transported on helicopters, raising questions about the fates of these beloved characters. However, the trailer quickly transitions to more familiar story beats, resonating strongly with those who have experienced the original game.
Within the trailer, viewers are treated to a series of captivating scenes, including flashbacks to Tifa and Cloud's emotional reunion in the town of Kalm, where their shared childhood memories add depth to their relationship. Once again, the enigmatic Sephiroth takes center stage, captivating audiences with his enigmatic dialogue and impeccably styled hair. The formidable Turks, secondary antagonists in the game, are also showcased, demonstrating their readiness for intense three-on-three battles against the player's party.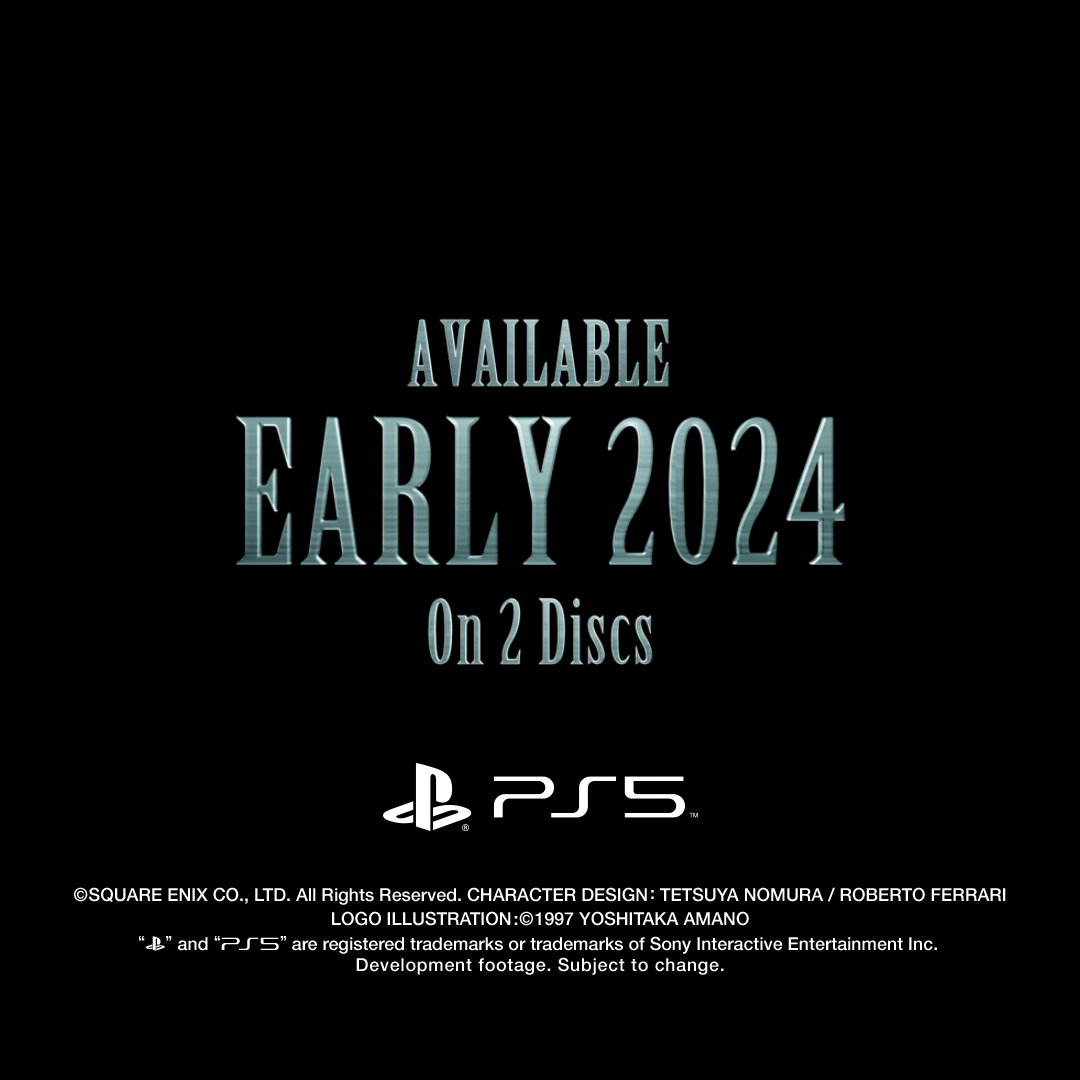 Among the most intriguing snippets from the trailer were the dynamic battles, highlighting the ability for Cloud and his allies to collaborate and synchronize their moves. This cooperative approach amplifies the damage dealt to opponents, building upon the gameplay mechanics introduced in Final Fantasy VII Remake's DLC featuring Yuffie and her ally, Sonon. Additionally, the trailer grants players their first glimpse of Yuffie and Red XIII (the talking dog) engaging in combat alongside the rest of the party, fueling excitement for the diverse and action-packed gameplay experiences that await.
While fans eagerly anticipate the release of Final Fantasy VII Remake: Rebirth, they must exercise patience as the game has been subject to a delay, pushing its launch to early 2024. However, the newly revealed information that the game will be released on two discs provides a consolation prize for those eagerly awaiting its arrival.
As the Final Fantasy VII Remake saga continues to unfold, fans can expect an extraordinary journey that expands upon the beloved story and characters from the original game. With enhanced visuals, immersive exploration, captivating battles, and the promise of deepening narratives, Final Fantasy VII Remake: Rebirth aims to deliver an unforgettable experience that will leave a lasting impression on players.