Ookla, the global leader in fixed broadband and mobile network testing applications, data, and analysis today recognized Etisalat for being the fastest mobile network operator worldwide in 2020 providing its subscribers with the fastest mobile speeds from anywhere in the world.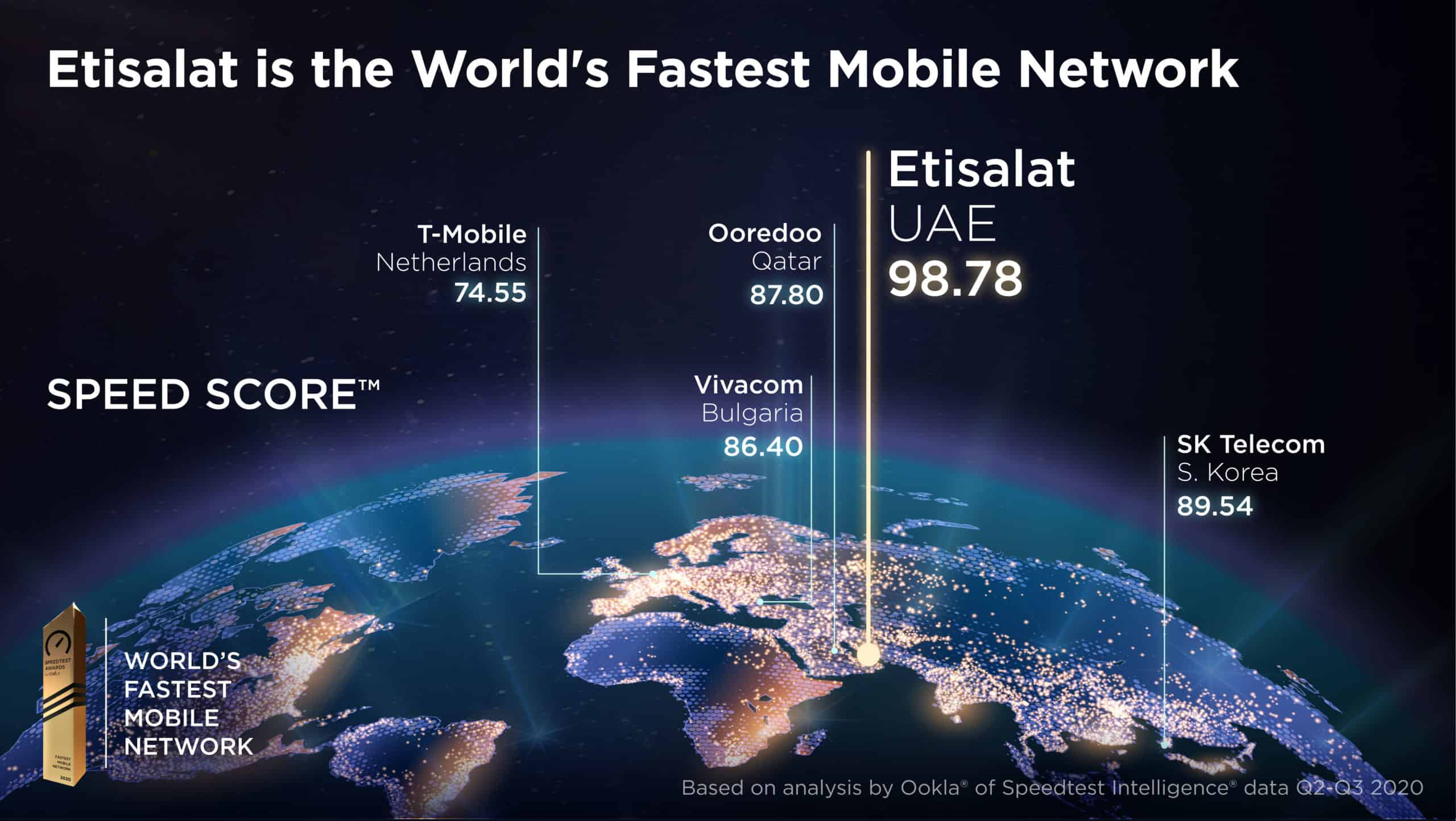 The ranking is based on analysis by Ookla of millions of tests actively initiated by customers across every network to check internet speeds using various applications on the web and mobile platforms. The Speedtest Awards for top network providers are determined using a 'Speed Score' that incorporates a measure of each provider's network speeds (download and upload) to rank network speed performance.
With a download speed of 115.89 Mbps and an overall ranking in the 'Speed Score' at 98.78 Mbps, Etisalat is the only operator globally to rank higher than 90 as per Ookla Speedtest data.
Etisalat is also the winner of the Speedtest Awards for both the fastest mobile network worldwide in Q1-Q2 and Q2-Q3 in 2020 and the fastest fixed broadband network in Q3-Q4 2019.
With everything going digital and online the fast network will help transform the lives of Etisalat subscribers. This is another incredible achievement showcasing the company's commitment to advancing the UAE and empowering its leadership with a strategic edge in taking one large step closer to realizing the UAE Vision 2021 plan and national digital transformation strategy