Etisalat today announced a new partnership with Microsoft to enhance the security of the UAE's digital border and infrastructure. Etisalat is the first Telecom in MENA to embark on such a partnership.  This new collaboration with Microsoft's digital crime unit (DCU) will further strengthen digital security in the region to meet the fast-growing demand for threat intelligence.
The partnership will bring together Etisalat's local network visibility with Microsoft's global threat intelligence feeds, focused on identifying specific cyber threats and actors relevant to the UAE.  With the UAE embarking on new initiatives and world-class events such as the EXPO 2020, Etisalat is a key player in securing these strategic assets, ultimately enhancing the digital security of the UAE in partnership with Microsoft.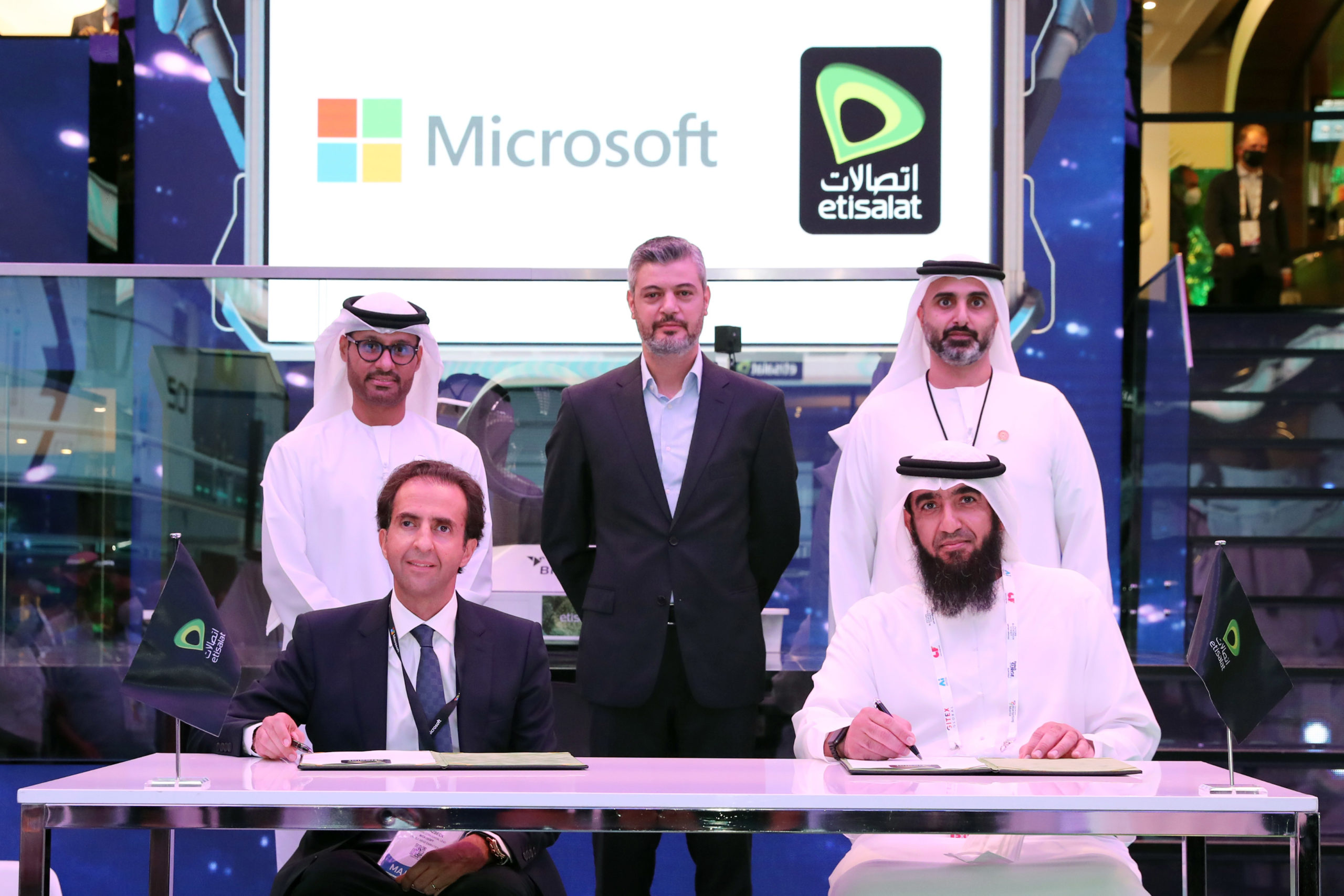 The partnership will extend Microsoft's Digital Crimes Unit (DCU) to identify, investigate, and disrupt malware-facilitated cybercrime and nation-state-sponsored activity by applying unique legal and technical solutions.
As cyber risks systems are merging, the speed and storage capabilities required are endless. This partnership will enable Microsoft's Digital Crimes Unit (DCU) to share cyber intelligence in real-time with Etisalat with a view to eradicating malware and harmful programs. In turn, Etisalat will contribute its network domain knowledge to block harmful content and notify impacted entities in the country of potential threats and attempts of cybercrime.