Domino's plans to bring more than 800 all-electric pizza delivery cars into operation in the coming months, beginning with over 100 in November. The firm chose the tiny Chevy Bolt EV and is covering the vehicles with bespoke branding but no extra frills — simply combustion-free delivery.
Domino's will have a fleet of 855 new electric cars, which, although not enough to cover all 6,135 pizza stores in the United States, is more than the Chevy Spark-based (gas version) vehicles it developed with unique pizza warming oven doors in 2015. They were known as Domino's DXP, and only 155 of them were produced. Drivers of the new Bolts must place the HeatWave bags in the backseat just like any other vehicle.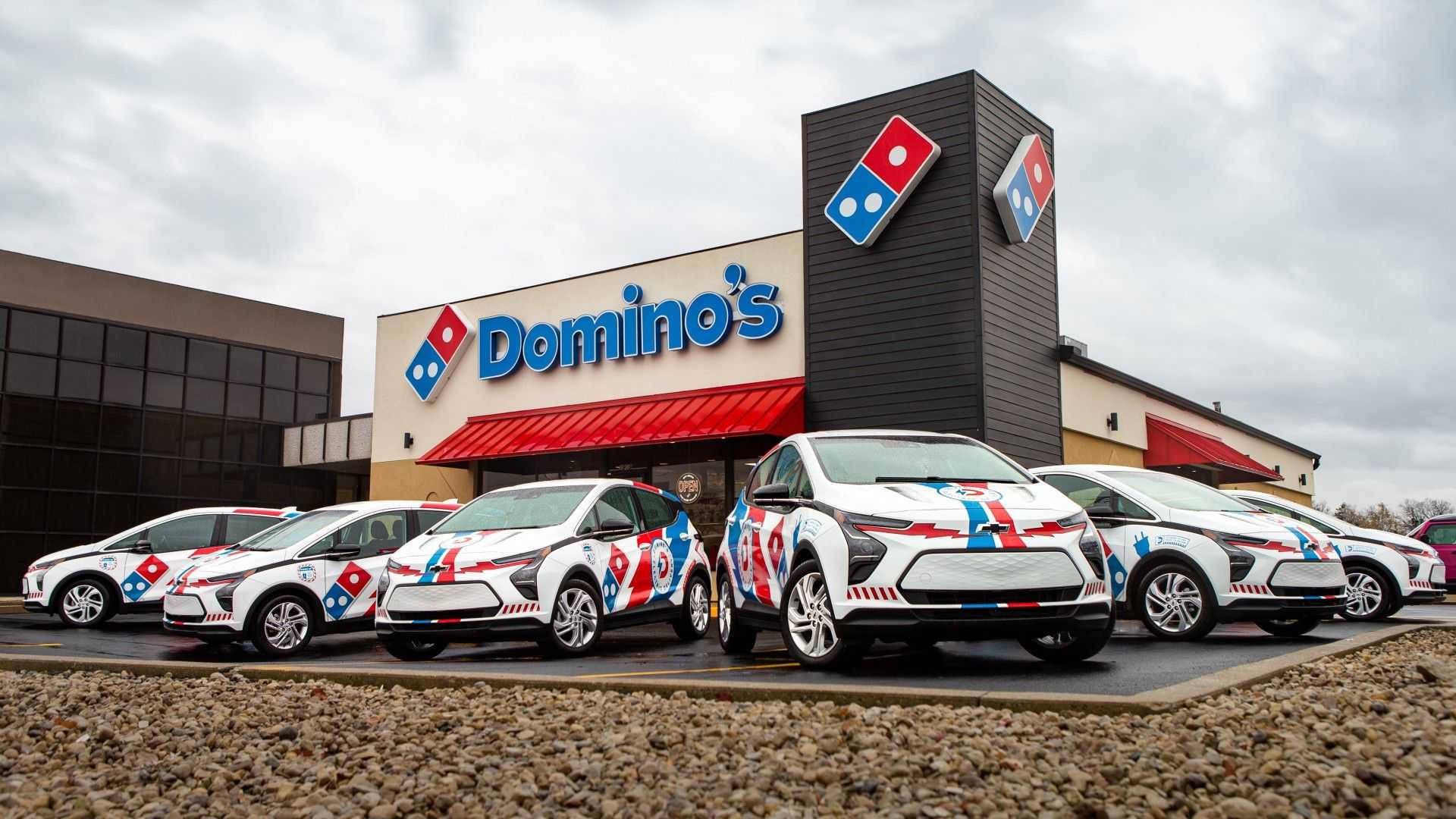 The Domino's Bolts will be delivered from various franchise and corporate locations around the United States. "Electric delivery cars make sense as vehicle technology continues to evolve," said Domino's CEO Russell Weiner in a statement. The collection of available automobiles may also help attract new employees to Dominos: while some sites supply vehicles for delivery drivers, many need them to bring their own vehicles.
Chevy Bolt EVs can go 259 miles on a single charge, and because most retailers only service their immediate surroundings, the firm believes each car could survive many days of deliveries without needing to be recharged. GM has also reduced the starting price of the 2023 model to $26,595, making it one of the cheapest EVs on the market – even with bothersome dealership markups. Enterprise Fleet Management was contracted by Domino's to handle the purchase, maintenance, and other logistics.
Domino's has a webpage with a map that shows when and where the new EV delivery cars are or will be operational. Surprisingly, none are now in use in EV-heavy areas like California, and none in Houston, where Domino's has Nuro self-driving delivery cars.
The new Domino's Bolts don't have any special features, but after reading a Hagerty piece about the difficulties of building Domino's Chevy Spark-based DXP (the one with the pizza oven), it's easy to see why the firm skipped on a crafts project this time. Rich Rebuilds modified the DXP to a Spark EV if you really want to witness an electric pizza delivery car with an outside oven door.