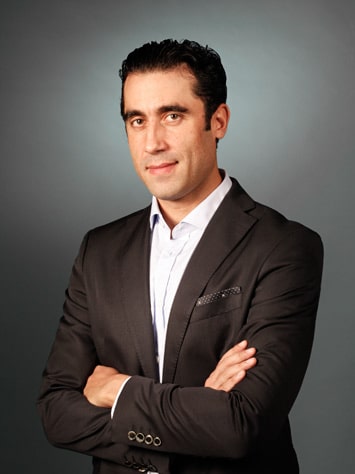 In today's era, every enterprise is constantly seeking to expand their horizons in the communications industry. The pressure to attract a global clientele has significantly increased the need to communicate across diverse languages and cultures. Cross-context communications have evolved through the aid of technology and the introduction of a range of different tools, creating new means of communicating within the media and advertising sector.
In this increasingly interconnected world, however, a bad translation can also have greater financial repercussions than ever. In some cases, a slight miscommunication can lead to a loss of reputation, physical harm, and even corporate catastrophes. To learn how to avoid such disasters, Tech Plugged speaks to Matteo Ippoliti, the Italian-born, Dubai-based founder of Langpros – The Language Professionals about how the translation industry has evolved and what can be some crucial expectations moving forward.
How has AI evolved in the industry?
Artificial Intelligence has evolved in many different ways in recent years, thanks to progress in the field of machine learning, in which computers are programmed to learn from experience and respond within certain parameters. This has led to a significant rise in domestic digitalization, with AI home assistants such as Amazon Echo becoming ubiquitous, for example. People are getting more comfortable using AI-programmed applications and software, which was perhaps not the case previously. In the translation industry in particular, AI has managed to break the language barrier. People are no longer as hesitant to travel to a place where they may find it difficult to communicate.
Computer-Assisted Translation (CAT) tools have been in use for at least two decades. In addition to more and more advanced CAT tools which help human translators manage terminology and improve consistency across translations, new software is able to generate translations entirely automatically. These machine translations are then revised by human translators, whose role becomes closer to that of an editor.
In 2019, Google developed a new type of machine translation called neural machine translation, which achieved new levels of accuracy. This is especially true for technical and legal texts, where the terminology may be complex but the language is very plain and simple, requiring only minimal refinement by human translators. However, it does not yet work quite as effectively for marketing translations or other more creative texts.
Additionally, Facebook completely changed its outlook and introduced AI as its primary method of communication. While its use was previously limited to certain situations, now even social media have begun to rely on AI to create contextually appropriate translations.
Although Machine Translation could be used for interpreting as well, combined with speech recognition, text-to-text translation, and speech synthesis (similar to what you actually experience nowadays with Alexa, Siri, or Google) the results are still not satisfactory for most of the instances where interpreting is required (i.e. international conferences and congresses). AI has certainly improved the overall Machine translation quality but it is still very weak at thinking and analyzing context and nuances, especially for events where humans interact using different sensory channels. As a matter of fact, tonality, accents, gestures, and non-verbal language, in general, can play a very important role in communication, sometimes even more important than verbal language.
There is certainly plenty of room for improvement in the application of AI in the interpreting field but I don't think human interpreters will be replaced any time soon by machines, especially for top-level events such as gatherings of heads of state and government where the consequences of mistranslation could be very serious.
Machine translation could lead to massive job losses for translators and take a toll on the $50-billion global translation industry, according to artificial intelligence (AI)-powered cloud-based translation management platform. With respect to the above research, do you think translators and interpreters will have to come up with new strategies to make sure AI doesn't replace them?
There is no doubt that the developments that are affecting the global translation industry are part of a wider transformation, in which AI is revolutionizing numerous sectors. It is certainly a little scary to see AI replacing so many jobs across so many industries. However, it is important to note that although AI may seem faster, more accurate, and more efficient, these are still programs that are designed and implemented by people. With that in mind, I do not completely agree that AI may eradicate the entire workforce.
However, I am sure that AI will have a significant impact on the translation industry. I see a growing volume of translation projects done through the aid of machines and artificial intelligence, combined with human expertise – at least when it comes to professional translations. As translation companies, we have to be aware of this transitional period.
Translators and linguists must adapt their approach and combine their language skills with mastery of translation technology as it continues to advance.
What are the current trends in the industry and how is LangPros aiming to shape them?
The Covid-19 pandemic is an unprecedented event that has brought the world to a standstill.
In such a sensitive working environment, communication errors could cost lives, so it's fundamental that what is said is translated accurately.
Incorporating the use of VRI platforms during the first seconds of medical examination, for instance in the ER, when a victim of an accident first arrives at the hospital, can save lives. Within seconds, these services allow patients to clearly communicate their symptoms or needs to the doctors, saving crucial time when making an emergency diagnosis.
Although the main difference between RSI and VRI may seem to be the presence of a video stream that allows you to see the interpreter (in VRI); these two modalities of interpretation are used in different fields and situations.
RSI tends to be used during conferences, as an alternative that removes the need to fly in interpreters from abroad and set up heavy, soundproof booths and equipment. Meanwhile, VRI is mostly, but not exclusively, used in the healthcare and medical sector for doctor's consultations and other situations in which the medical staff and patients cannot speak the same language.
While on-site interpreters have to be physically present during medical examinations, court hearings, or other events, remote interpreters can be contacted on demand through applications or websites. This allows clients to choose from a global network of highly qualified professionals working in every language, without having to rely on local availability.
We've always relied on remote work, with both our linguists and our team members spread out across the globe. Now, we are embracing this choice more than ever and offering a wide range of solutions for this emergency like the SmartLangPro app that gives 24/7 access to on-demand video remote interpreting.
This solution is ideal for organizations working with the public and in need of linguistic services, such as hospitals, hotels, law enforcement authorities and public offices.
The services will be free in the UAE till the precautionary measures to fight the COVID-19 emergency are in place.
What sort of future do you envision for this industry?
In the future, translations will change radically. As I mentioned, voice search is just around the corner, and 5G is going to have a great impact in improving communication speeds. As companies integrate these trends into their businesses, they will find an even greater need to invest in translations. There's a lot of work to be done in order to stay at the forefront of the translation industry, and innovation and digitization will be key factors in determining a language service provider's success.
The future of translation will be more and more tied to technology, and the demand for translations will continue to increase to keep up with globalization, as we've already seen. Technical translations will be more and more accurate thanks to machine translations. but the role of the translator will continue to be crucial in producing creative content for marketing purposes and other important sectors.
The COVID-2019 pandemic will change the interpreting field as we know it.
After all, interpreters' work is traditionally done face-to-face, which means that the countless canceled events and serious warnings against in-person meetings have an inordinate effect on their ability to continue to make a living during this crisis.
There will be a general increase in demand for human remote interpreting, especially in multilingual countries or countries with large expat populations. Hospitals are also starting to rely more heavily on remote interpreters, both over the phone and via Video Remote Interpreting (VRI).
Similarly, many conferences or meetings are already moving online. Speakers deliver presentations in different languages, while audiences listen in the language of their choice, in real time, thanks to Remote Simultaneous Interpreting (RSI) platforms designed to allow professional simultaneous interpreters to deliver their services virtually.
Enterprises and multinational organizations are also going virtual, with many of them also increasingly making the switch to video conferencing solutions for their internal meetings.
I think this development is a resilient way to face this emergency. It's also a trend that is likely to continue long after the pandemic is over since it will have changed the field in a smarter and more efficient way.
For more news and information about the translation industry and remote interpreting services, visit www.translator-dubai.ae and https://interpreter-dubai.ae/
Also Read Massively Multilingual Neural Machine Translation in the Wild: Findings and Challenges is on arXiv