Creating picture-in-picture effects is a straightforward process. Activate the Transform or Crop tool below the preview player, and then resize and position the overlay to your liking.
DaVinci Resolve simplifies stabilization with a user-friendly option in the Inspector. You have three stabilization modes to choose from: Perspective, Similarity, and Translation. Perspective is the standard mode, considering motion on all axes. Similarity offers the same functionality but with added measures to avoid introducing image artifacts.
Translation restricts stabilization to the X and Y axis (two-dimensional motion). In true DaVinci Resolve fashion, you'll find an abundance of adjustment options for stabilization, including zoom, cropping ratio, and strength. Impressively, the tool operates swiftly in comparison to Final Cut and Premiere, allowing you to fine-tune stabilization with ease.
Multicam editing stands as another strong suit of DaVinci Resolve. You can effortlessly synchronize by timecode or sound, utilizing as many angles as you require. However, note that the interface can display a maximum of four angles at once, a standard limitation in professional video editing software.
Colour-Grading, Titles and Audio Editing done right
DaVinci Resolve doesn't hold back when it comes to color grading. It boasts an impressive arsenal of color wheels and spectrometers, setting the stage for professional-grade color manipulation. Users can seamlessly copy grades, employ LUTs (Look-Up Tables), and exert fine control over edits using keyframes and Fusion nodes. DaVinci Resolve also taps into the power of AI for color matching, extends support for camera raw modes, and provides both temporal and spatial noise reduction tools.

One standout addition in version 18 is automatic object selection, a game-changer for precision editing. With a simple scribble on an object or person (with separate modes for each), you can create a 'Magic Mask' (available as a paid license feature). This mask can then be applied to track color edits, ensuring they affect only the selected area as it moves—a truly innovative feature.
Within DaVinci Resolve's Effects Library, the Titles section offers a range of options, from basic lower thirds and scrolls to static text elements. These titles are highly customizable, allowing you to adjust size, position, rotation, color, font, and additional attributes like drop shadow, stroke, and background color. Beyond these basics lie the Fusion Titles, which introduce a wealth of choices, many featuring animations, including 3D animations.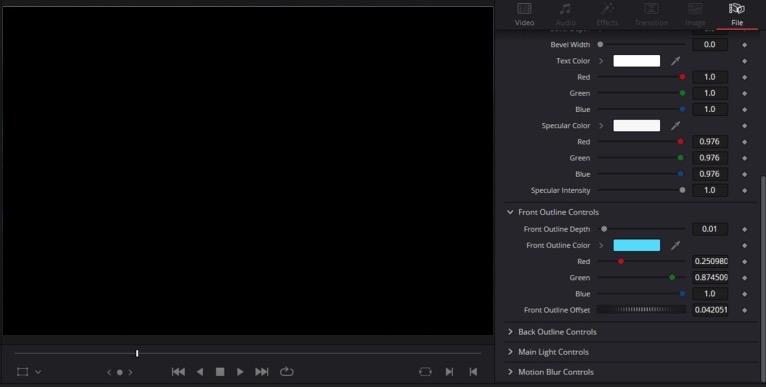 The audio editing capabilities in Resolve's Fairlight audio editor are nothing short of impressive. It supports up to 2,000 audio tracks, and you can even perform simple volume adjustments directly within the timeline by manipulating the audio waveforms. An intuitive mixer control sits conveniently to the right of the timeline, offering ease of access for adjustments.
DaVinci Resolve provides access to a comprehensive range of advanced audio effects, including chorus, de-esser, de-hummer, echo, compressor, and noise reduction. Remarkably, many of these effects are accessible not only on the dedicated Fairlight page but also directly within the standard Edit page. For added convenience, you can access a library of royalty-free stock audio from Blackmagic's website for integration into your DaVinci Resolve projects.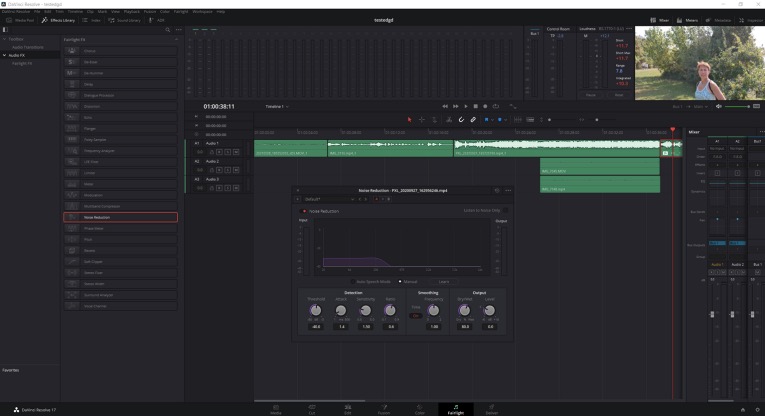 New features in DaVinci Resolve introduce powerful enhancements to audio editing. An automatic dialog leveler streamlines the process of ensuring consistent audio levels. The introduction of Fairlight automation vector keyframing opens up new creative possibilities for audio manipulation. Additionally, a new timeline grid aids in synchronizing audio and video, simplifying the alignment process.