Bentley Motors has outlined plans to become a global leader in sustainable luxury mobility by revealing further details of its Beyond100 strategy.
With the promise to offer truly sustainable luxury, Bentley will reinvent every aspect of its business to become an end-to-end carbon neutral organization as it embarks on its second century.
This includes switching its model range to offer exclusively plug-in hybrid or battery electric vehicles by 2026, and fully electric vehicles only by 2030.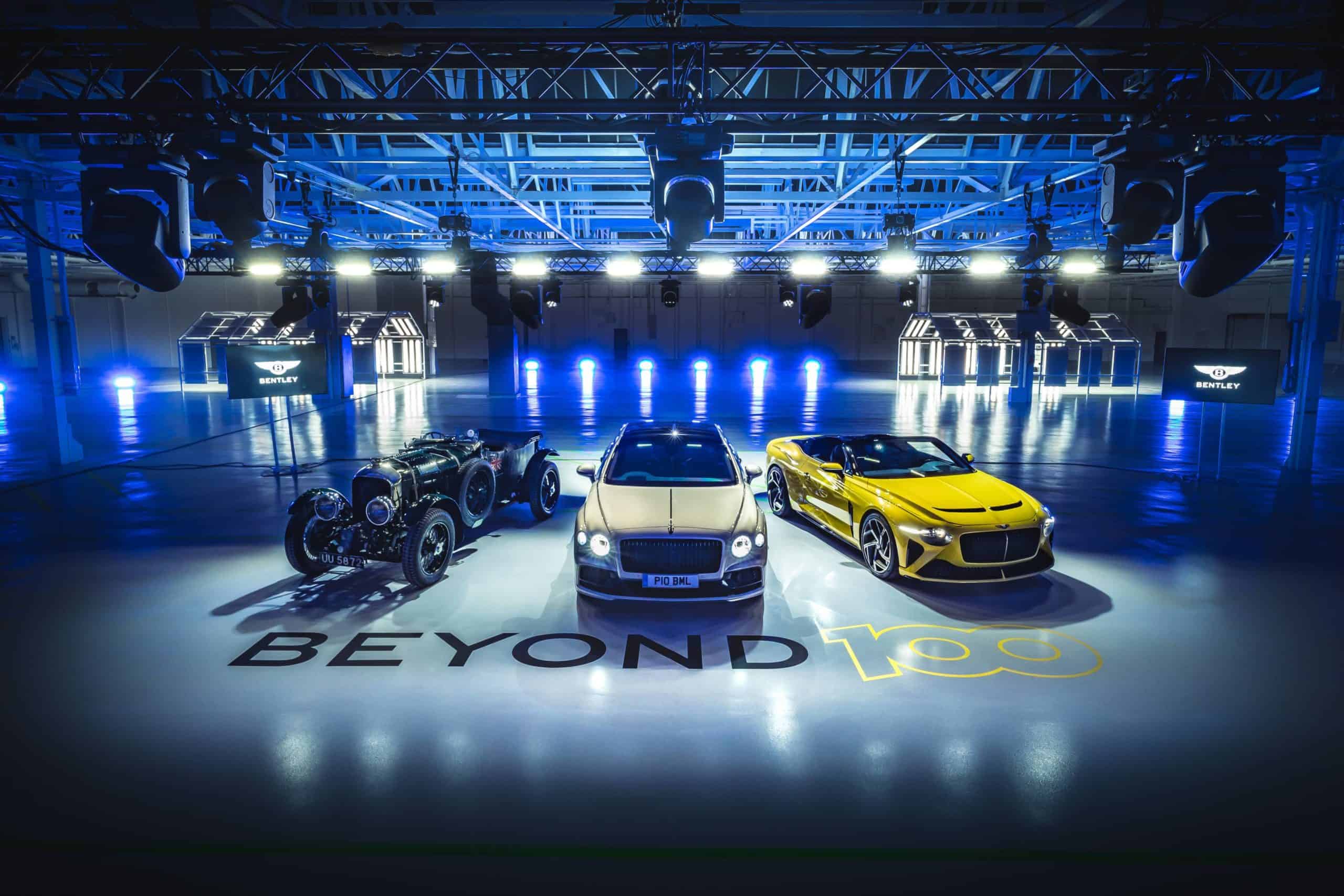 The announcement highlights Bentley's plans to provide extraordinary mobility for the next century, evolving from the world's largest producer of 12-cylinder petrol engines to having no internal combustion engines within a decade, reinventing itself as a leader in sustainable luxury mobility.
The Beyond100 strategic plan is an extension of two decades of forward-thinking, innovation, and achievement. Acutely aware of the responsibility to consider its environmental, social, and economic impact, Bentley has transformed its 80-year-old headquarters into the UK's single carbon-neutral luxury car factory.
End to End Carbon Neutral
Bentley's aim to become an end-to-end carbon-neutral luxury car brand by 2030 will be underpinned by a structured, business-wide sustainability program. This includes the development of electrified models throughout the range, and further improvements on its operational environmental impact, that of its tier-one supply chain, and collaborating with its retailer network.
Having already committed that every model line will be offered with the option of a hybrid variant by 2023, with Bentley's first purely electric model to be launched in 2025, Bentley is now announcing a move towards zero-emission mobility.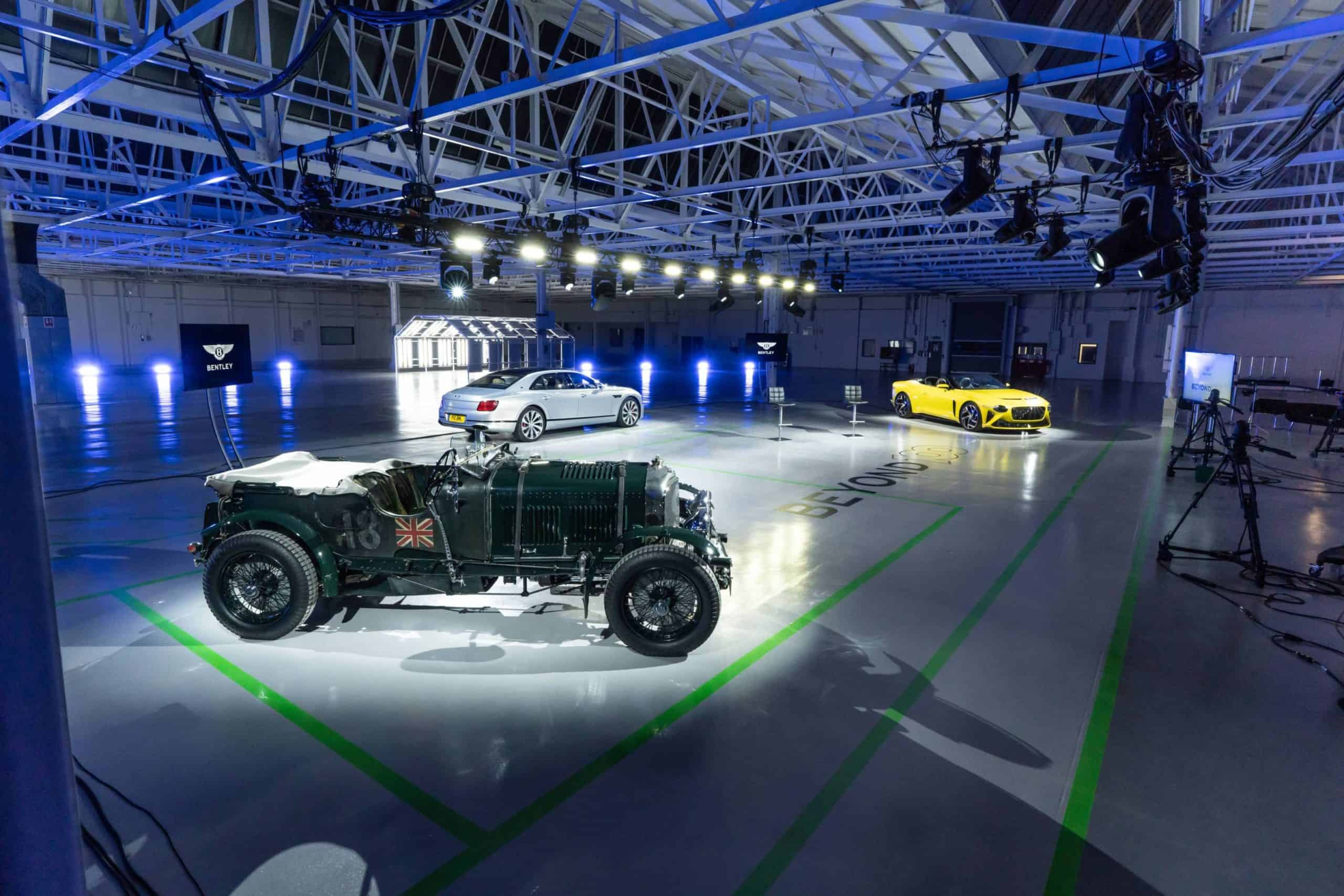 Following the introduction of the first Bentley fully electric model in 2025 – Bentley's first cradle to grave fully carbon-neutral car – Bentley will exclusively offer plug-in hybrid and electric models only within its range in 2026. By 2030, this will change to battery electric vehicles only.
Bentley will continue to use only sustainably sourced materials throughout its current, and next generation of cars
Last year, Bentley's production facility in Crewe became the first luxury automotive factory in the UK to be certified carbon neutral by the Carbon Trust. This followed two decades of implementing innovative solutions, including a water recycling system in the paint shop, local tree planting, installation of a 10,000 solar panel carport, taking the total number of on-site solar panels to 30,000, and a switch to renewable-only electricity sources.
Financially Resilient and Recession-Proof
The challenging economic situation caused by the COVID-19 pandemic resulted in Bentley undertaking its biggest change program in a century.
This change program was driving for consistent financial resilience through rapid productivity improvements across the business and fundamental restructuring.
The results from this comprehensive cost and investment structure have placed the business in a position to achieve a positive financial performance for the full year 2020, in spite of the extenuating external circumstances.
Extraordinary People
Designing and building Bentleys of the future will require a greater diversity of talent, achieved by retraining in some areas and by developing and attracting a wide-range of talent including digital innovators and creative thinkers.
The company is committed to handcrafting cars in Crewe for the next 100 years, whilst also preparing for a digital future, and has confirmed it will be investing in two new Research and Development buildings, a vehicle test centre and a dedicated launch quality centre.
Redefining for the Next Century
Redefining digitalisation throughout the organisation extends to many of the brand's valued customers. Bentley is building a network of connected services individual to the customer achieved through product visualisation, co-creation and a digital journey.
As well as accelerating the product journey towards electrification, Beyond100 opens a new era for Bentley's bespoke division, Mulliner, which now has a three-portfolio structure comprising Mulliner Classic, Mulliner Collections and Mulliner Coachbuilt.
For 100 years, Bentley has defined grand touring. To maintain the brand's reputation for delivering extraordinary customer journeys means appealing to existing and new luxury customers who seek socially acceptable brands, driven to be pioneers and role models of sustainability, with Beyond100 placing Bentley Motors firmly at the vanguard.