Lamborghini Middle East today unveiled the new Huracán STO at an exclusive event at the brand's showroom in Dubai, marking the regional premiere of the Italian company's remarkable super sports car.
The Lamborghini Huracán STO – Super Trofeo Omologata –  is a road-homologated super sports car inspired by the racing heritage of Lamborghini Squadra Corse's one-make Huracán Super Trofeo EVO race series, as well as its three-time 24 Hours of Daytona-winning and two-time 12 Hours of Sebring-winning Huracán GT3 EVO.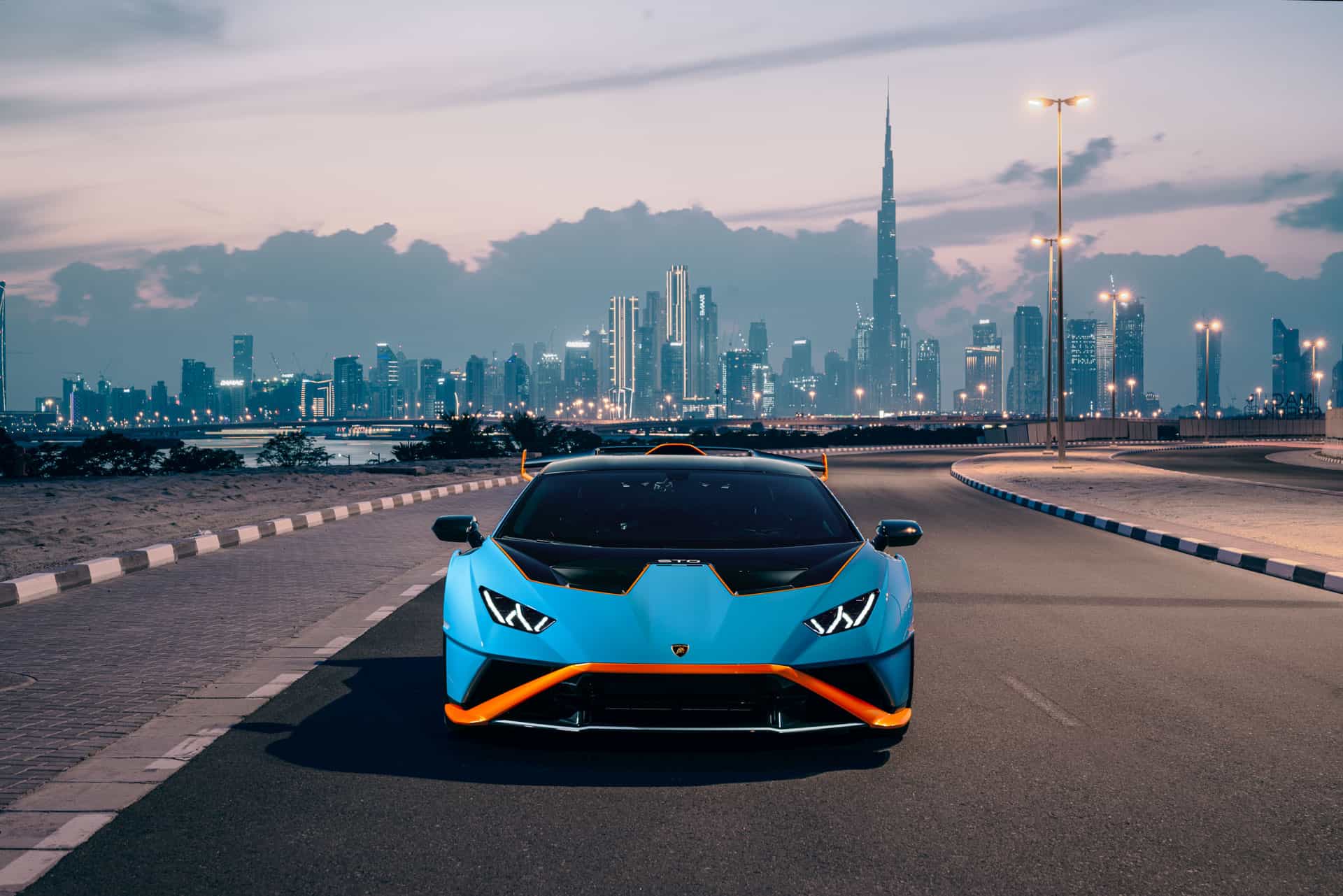 With its V10 naturally aspirated 640 hp (470 kW) power plant producing 565 Nm at 6,500 rpm, the rear-wheel-drive Huracán STO delivers exhilarating acceleration of 0-100 km/h in 3.0 seconds, 0-200 km/h in 9.0 seconds, and a top speed of 310 km/h, beating with the exhilaration and emotion of a race car. Superior aerodynamic efficiency, extensive use of lightweight materials, unfettered steering, and first-class braking performance, ensure the Huracán STO delivers the emotion of a track experience on every road drive. 
Owners of the Huracán STO can fully personalize both the exterior and interior of their race car-on-the-road via a rich Ad Personam personalization program, with limitless paint and trim combinations as well as race-style vinyl. The concept of a personalized livery is inherent in the design of the Huracán STO, just as Huracán Super Trofeo race cars line up in their unique colors and designs on the starting grid. 
The new Lamborghini Huracán STO will be available for customers from Q2 2021.