Automobili Lamborghini partners with Master & Dynamic, the New York-based premium audio brand, to create a co-branded range of headphones and earphones. The new collection presents MW65 Active Noise-Cancelling Wireless Headphones and MW07 PLUS True Wireless Earphones, incorporating design elements inspired by the iconic Italian super sports cars.
The inaugural collection is available in three distinct and eye-catching colorways. The headphones are available in silver metal/light grey/yellow Alcantara; black metal black/yellow Alcantara; and black metal/black/grey Alcantara. Alcantara, an Italian luxury material, is widely used in Lamborghini interiors.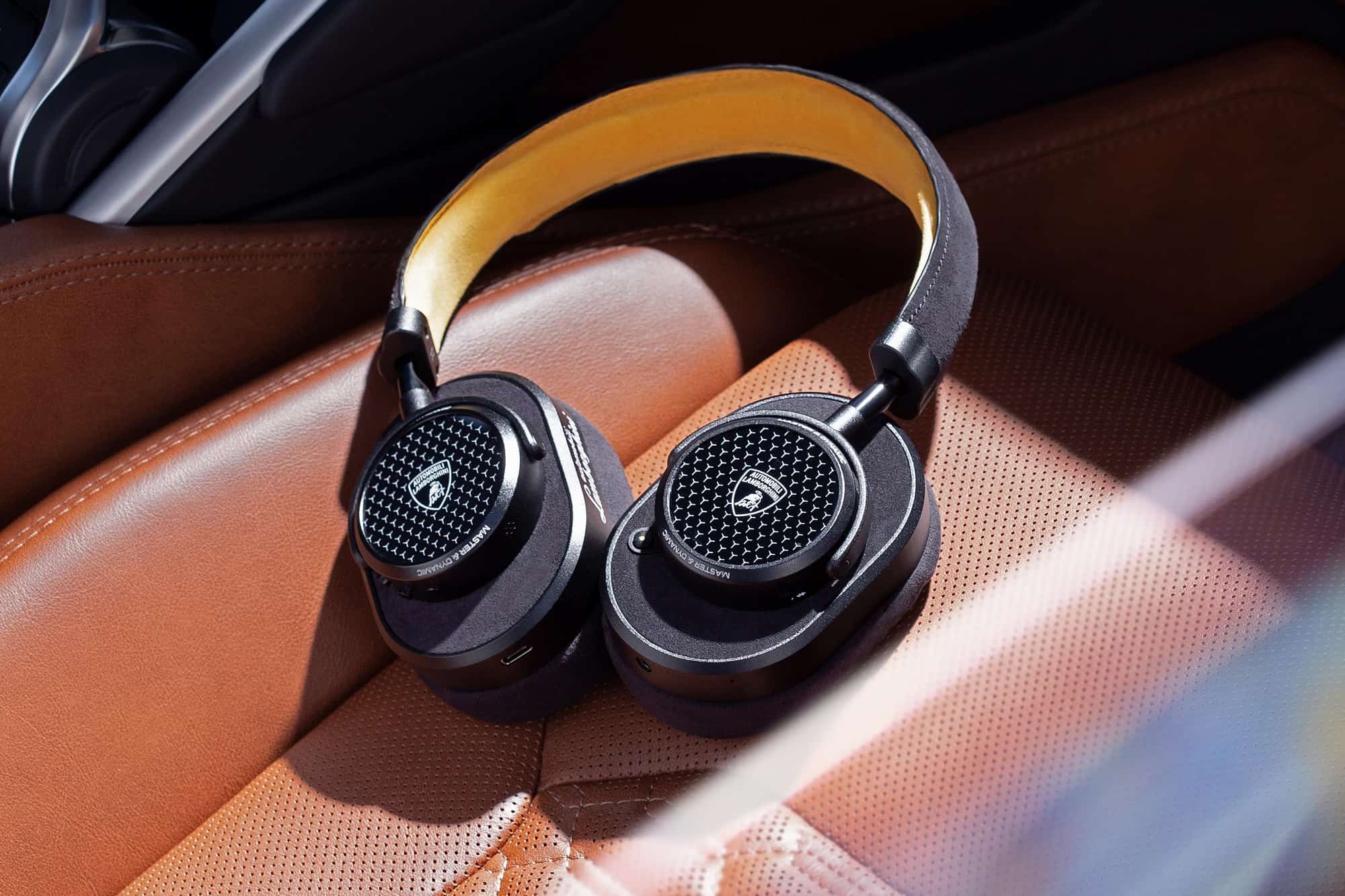 The MW07 PLUS acetate earphones draw from the cars' striking finishes while the charging cases celebrate Lamborghini's use of matte paint. The earphones are available in three colors: polished white/matte silver case; polished black/matte black case; matte black/matte black case. 
The collection features two of Master & Dynamic's most technically sophisticated sound tools. MW65 Active Noise-Cancelling Wireless Over-Ear Headphones offer two modes of ANC so users can tailor their sound to their environment, and feature up to 24 hours of battery life and Bluetooth 5.0 with a 30m/100ft connection.
The MW07 PLUS True Wireless Earphone boasts 10mm Beryllium drivers for brilliant sound, and a stainless steel charging case providing 40 hours total battery life.
The Master & Dynamic for Automobili Lamborghini collection will be available at lamborghinistore.com, MasterDynamic.com, MasterDynamic.co.uk, and MasterDynamic.EU from 20 October.