Apple's Vision Pro headset is set to revolutionize security in the company's products with a unique approach that centers around your eyes. This upcoming mixed reality device will utilize an Optic ID system, which had been previously rumored, to analyze your irises using invisible LED light exposures. By comparing this data to your enrolled eye data, the headset can authenticate your identity, allowing you to use it as a password replacement and make purchases in the App Store or via Apple Pay.
Apple emphasizes that the security of your eye data is of utmost importance. It will be encrypted and isolated within the headset's Secure Enclave, never leaving the device and remaining inaccessible to apps. Similar to the Face ID and Touch ID systems, there will be no actual images or ways for intruders to misuse the raw information.
The introduction of Optic ID is just one of the many privacy protections incorporated into the Vision Pro headset. Apple assures users that neither the company nor anyone else will have access to the eye tracking data. Camera and sensor data will be processed at the system level, preventing apps from accessing your surroundings solely for the purpose of enabling spatial functionality. Additionally, when capturing photos and videos, there will be a visual indicator to alert those around you, alleviating concerns of privacy breaches similar to those associated with Google Glass.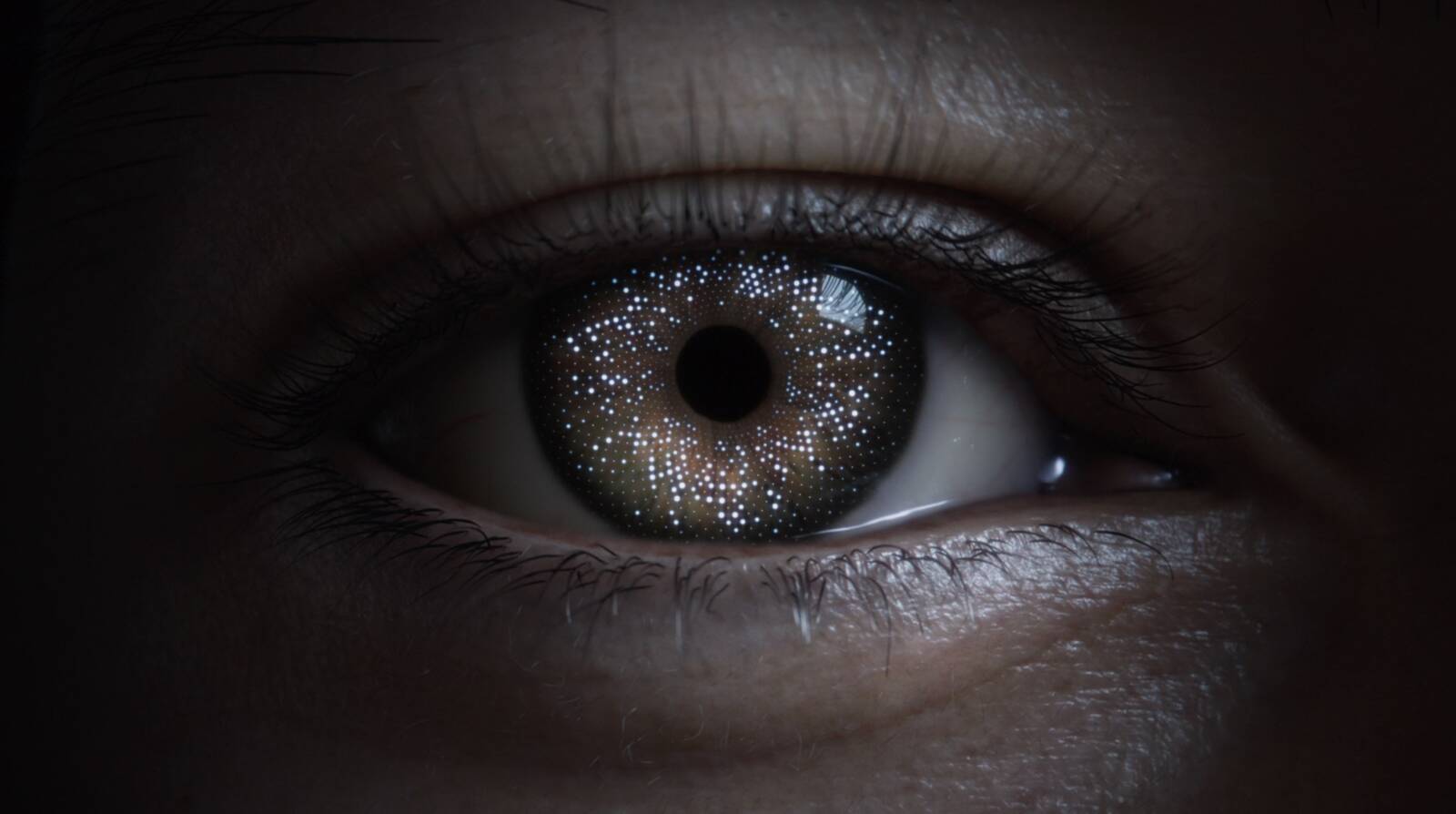 While iris scanning has been utilized in the past for security purposes, such as Samsung's ill-fated Galaxy Note 7, its implementation in headsets is relatively new. This novel concept could be appreciated by users who prefer not to rely on a keyboard, physical or virtual, to begin using their headset or a specific app. This is particularly significant considering Apple's long-term vision for the Vision Pro headset as the foundation of a "spatial computing" platform, where users are expected to spend extended periods in mixed reality. Features like Optic ID can enhance the overall user experience, making the platform more compelling and seamless.
By integrating Optic ID into the Vision Pro headset, Apple is prioritizing user privacy and security. The company's commitment to encrypting and isolating sensitive data, coupled with the stringent control over eye tracking and camera functionality, ensures that user privacy remains intact. As Apple continues to innovate in the realm of mixed reality, these privacy-centric features will be essential in building trust and encouraging widespread adoption of their products.
In summary, Apple's Vision Pro headset is set to introduce a groundbreaking approach to security through the utilization of Optic ID, which analyzes your irises to authenticate your identity. With privacy protections such as encrypted eye data, system-level processing of camera and sensor data, and visual indicators for photo and video capture, Apple is paving the way for a secure and immersive mixed reality experience. As the company aims to establish a spatial computing platform, features like Optic ID will play a crucial role in shaping the future of Apple's innovative product offerings.