With the iPad family covered, the presentation moved on to the next product announcement, and that is the Apple Watch. The internet was filled with leaks regarding the new Apple Watch for a few months before the event, and unfortunately, the leaks were completely quashed after the announcement was made.
The Apple Watch Series 7 and upgrades to Fitness 
The whole mantra of the Apple Watch has been to act as a fitness coach on your wrist. With its various enhancements covering almost all major aspects of your workout, all Apple really had to do, was keep the product in line with the market today, and in that effect, instead of introducing some of the hyped leak features, they have gone for a subtle refinement of design.
The design of the Apple Watch Series 7 is refined with softer, more rounded corners, and the display has a unique refractive edge that makes full-screen watch faces and apps appear to seamlessly connect with the curvature of the case.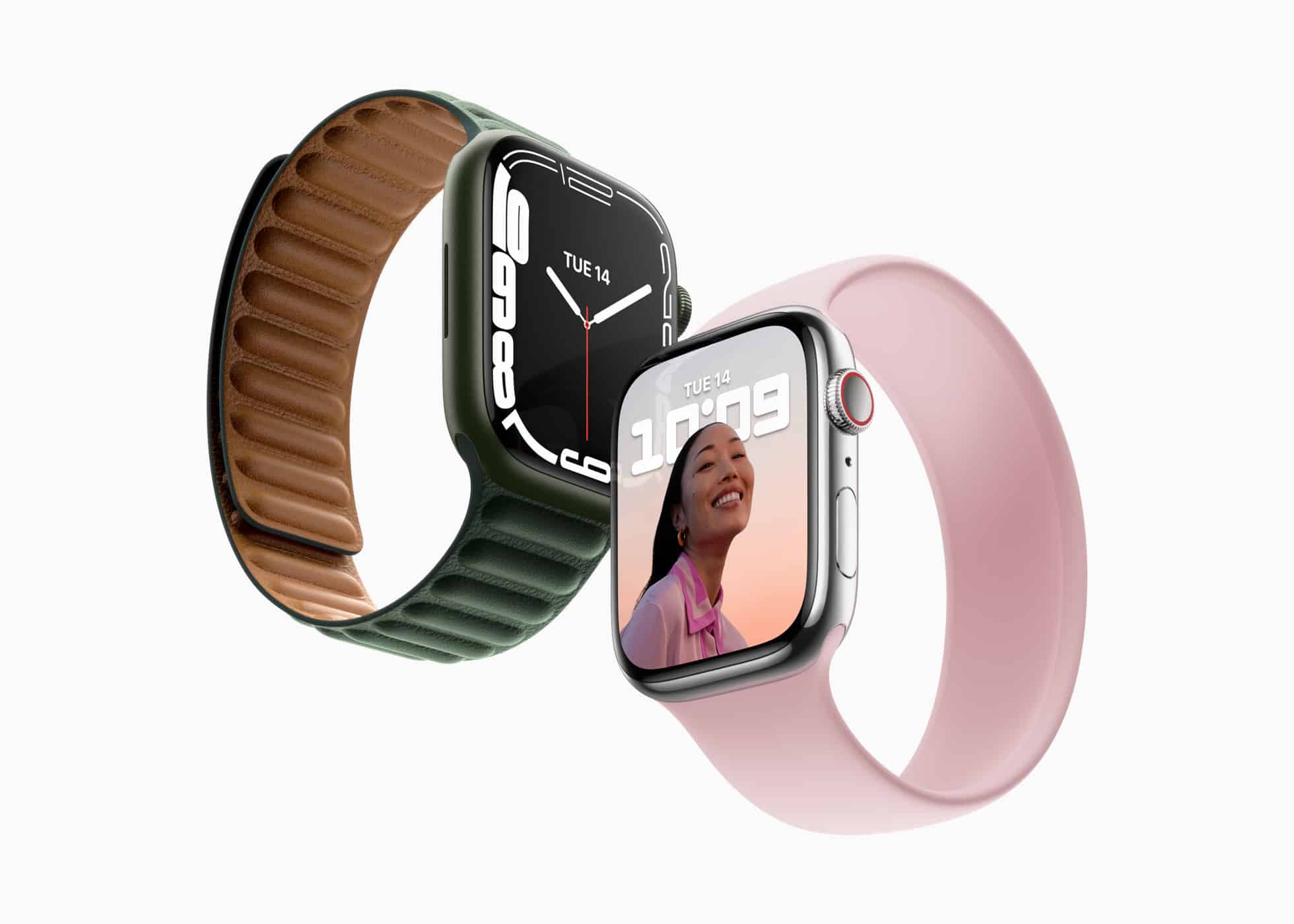 Apple Watch Series 7 is the most durable Apple Watch ever, with a stronger, more crack-resistant front crystal. It is the first Apple Watch to have an IP6X certification for resistance to dust, and maintains a WR50 water resistance rating.