AppGallery, Huawei's official app distribution platform, has expanded its streaming app offering for UAE users by partnering with HungamaMusic, one of India's leading music streaming services. This partnership places Hungama Music on the world's third-largest app distribution platform with more than 540 million monthly active users globally, and a vast customer base in the UAE.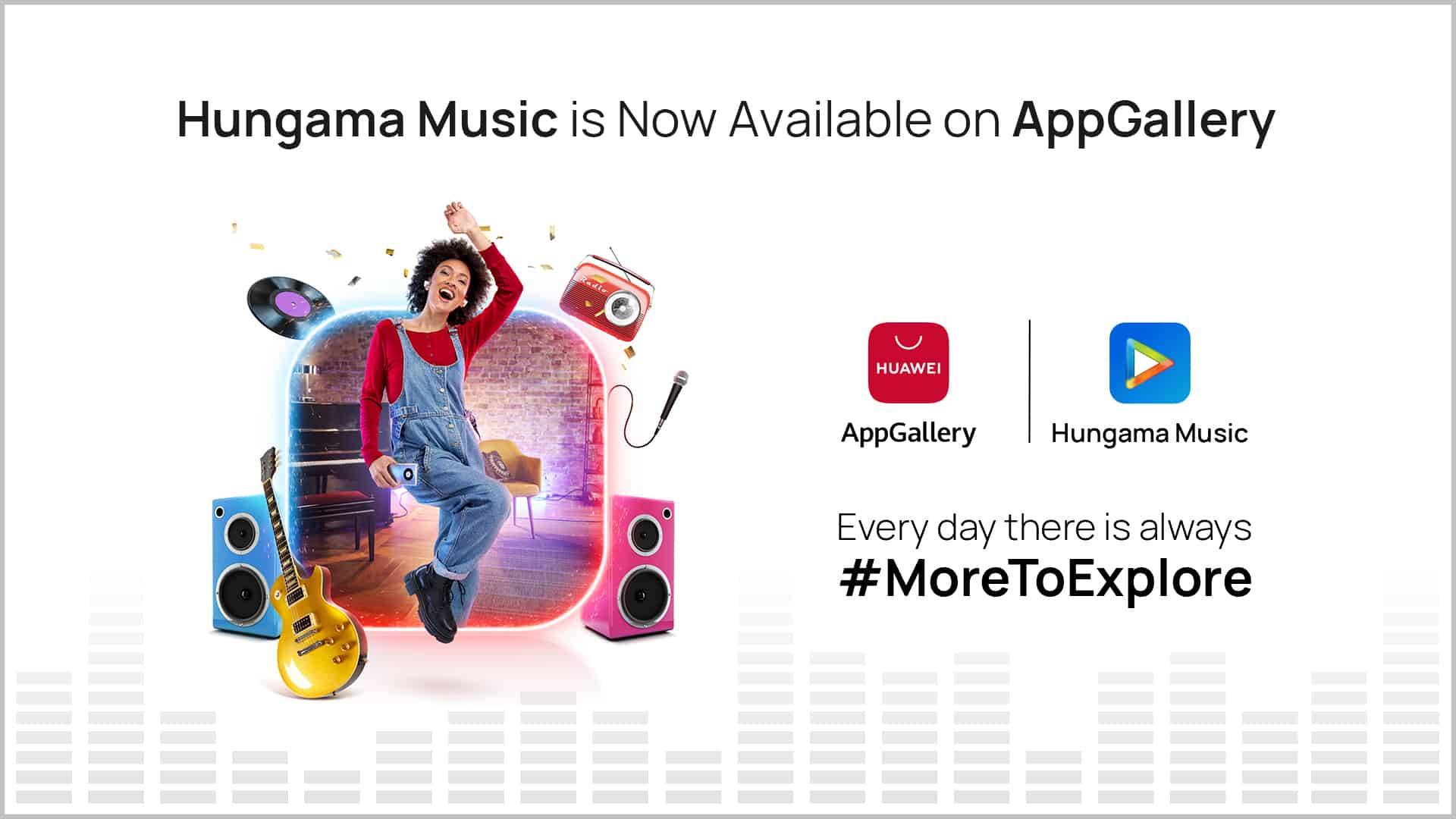 With the new extension of the Hungama Music app, Huawei users will have access to yet another streaming music option to choose from within the AppGallery entertainment category. They can access over 12 million songs, music videos, and podcasts in 20+ languages from the biggest Indian and international labels from the convenience of their mobile devices. Moreover, Hungama Music's association with Mazzika Group, a leading Arabic music production, and distribution company provides users with an extensive library featuring more than 10,000 tracks from local artists.
AppGallery has concentrated its efforts on working with developers on both local and global scales to bring the most relevant apps to users, boosting the number of developers working with the platform and delivering more choices to consumers worldwide. The latest partnership with Hungama Music shows Huawei's added value and continual support to developers on penetrating additional markets.
The Hungama Music apps have been integrated within the Huawei Mobile Services (HMS) Core allowing apps to be integrated across different devices, delivering more convenience and a smoother consumer experience.