AppGallery, Huawei's official app distribution platform has recently launched a co-branded social media campaign with two of its partners: OSN, one of the region's leading entertainment network, and Smiles, Etisalat reward program and delivery app.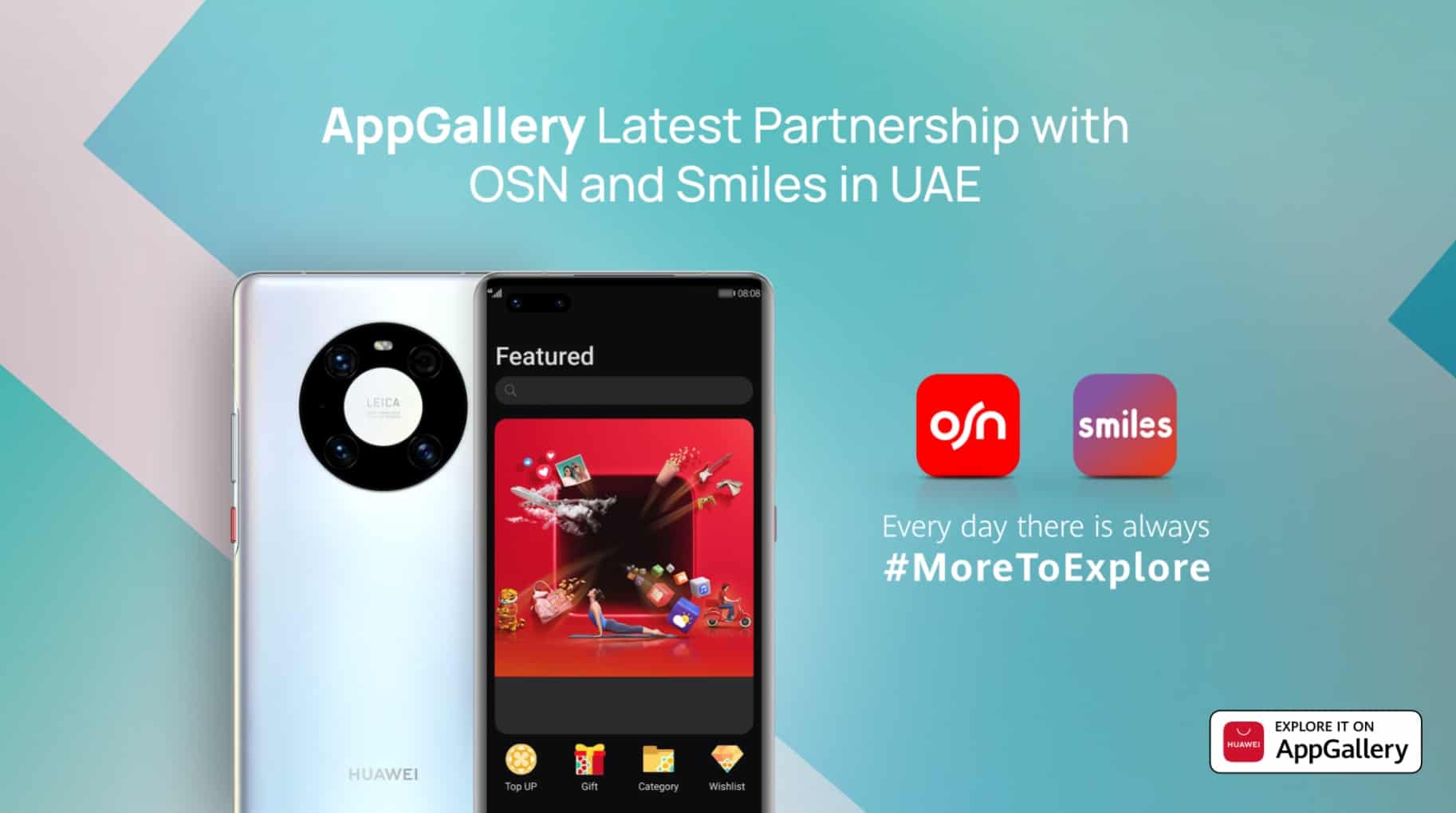 The joint consumer campaign aims at broadening awareness of the AppGallery among users and highlighting its fast-growing app range. One year on from revealing Huawei's plans to expand its mobile ecosystem during the Mobile World Congress in 2020, the platform increased the number of its apps and now includes more than 120,000 applications across 18 categories and counts 530 million monthly active users globally in more than 170 countries.
The joint campaign, promoted by Huawei across social media channels, has seen notable results. Both partners, OSN and Smiles have gained major exposure throughout the campaign since the first weeks of the launch. The campaign has generated more than 15.5 million impressions throughout the month of May and has reached 2.4 million users in total. The co-branded videos have been very popular among users with more than 11.5 million views in total. Both partners have seen a considerable increase in their user acquisitions with an average increase of 12% during the period of the campaign.
AppGallery continues to be at the forefront of breakthrough technologies, consistently rising in popularity and growth since its global launch in 2018. It offers users innovative and high-quality app marketplaces as an ultimate gateway to new experiences. All categories of apps are available to discover right at the fingerprint.