AMD will be demonstrating its most recently launched products with gamers in mind, like the AMD Radeon™ R9 285 graphics card, – serving as the newest desktop GPU in the award-winning AMD Radeon R9 series graphics family – and the new speed- and power-optimized AMD FX Series CPUs, that push the boundaries of value and efficiency in high-performance desktops. GITEX will be a key opportunity for AMD to showcase to all attendees the phenomenal performance of AMD Radeon R9 & R7 graphics cards, including the Radeon R9 295X2, currently the fastest graphics card in the world. While AMD isn't revealing anything new, there was a working Holodeck on display powered by AMD and Kinect functionality, so it won't be long before we see start living Star Trek pretty soon.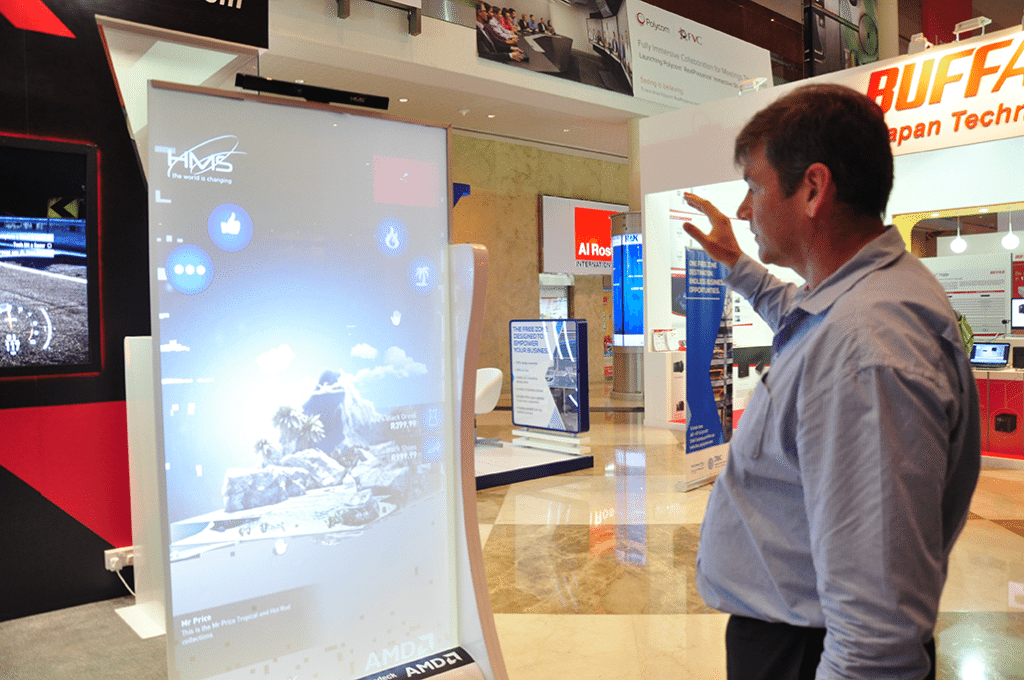 Omar Fakhri, Head of Sales, AMD MEA said, "GITEX represents a must-attend event for AMD as it offers the perfect platform to show our consumers and fans what we have in store for them. We have selected gaming technology as our theme this year, as we have been developing some truly innovative products recently which we are keen to demonstrate to all visitors. The stand, the products we are showcasing, the Eyefinity set up – everything is geared towards demonstrating the very latest in gaming and how AMD processors provide the best technology to support this. We're going all out at this year's GITEX and are eagerly looking forward to it." In further conversation, Fakhri added that AMD has always had a significant market share where the middle east is concerned "We're delivering on both price and performance points, the middle east is an emerging market that we're dedicated to build."
I also managed to have an interesting conversation with AMD's core team, Neil Spicer, EMEA Senior Sales Manager – Component Channel at AMD who shared sentiments about all things gaming and he firmly believes on the direction that AMD is taking right now to deliver to the market. "AMD proudly sponsors some major gaming tournaments in the region and the community is what we're looking at. I think it's a question of how we go beyond just delivering products but rather we bank on the trust of the gaming community in the middle east.
"It's just not about putting a game in the box and supplying it. We are seeing developers actually work with AMD's graphics API, Mantle. Mantle of course has powered some recent titles such as Plants vs. Zombies: Garden Warfare , Battlefield: Hardline. and Civilization:Beyond Earth. We're running strong in the mobile market, the console market and now delivering further where we first began in the PC market." – Neil Spicer, EMEA Senior Sales Manager – Component Channel at AMD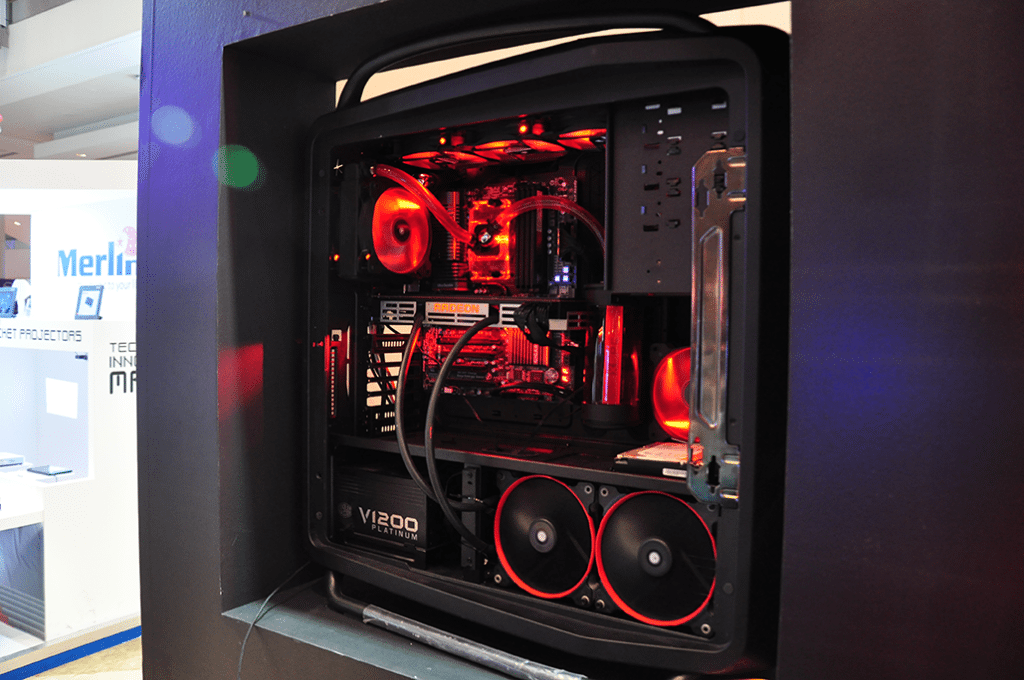 On addressing questions that AMD's CPU's seem to have a bit of a heating problem , Mario Silveira, VP Consumer Worldwide Sales at AMD, assures that it's not the case now as he puts it, "When you have several stories citing overheating issues, it's easy to overlook the actuality of the issue. The fact remains that we are at a stage where we can confidently allow reviewers to test our cards using heat testers and remove that perception about AMD's products and show them the real facts."