This week, Jaguar Land Rover released a software update that offers tight integration with Alexa for new car models. The update is available via an over-the-air update for over 200,000 Jaguar and Land Rover vehicles equipped with the Pivi Pro 3.0 infotainment system or later. This comes after Amazon unveiled some of Alexa's artificial intelligence earlier last year, trying to help automakers better integrate Alexa into their cars.
Alexa from Jaguar and Land Rover eliminates the need for a smartphone and allows drivers to do everything Alexa can do, such as playing music, navigating to points of interest, and announcing news and weather, hands-free. At home, you can even use the new remote technology with Alexa to turn on the climate and lock or unlock the car.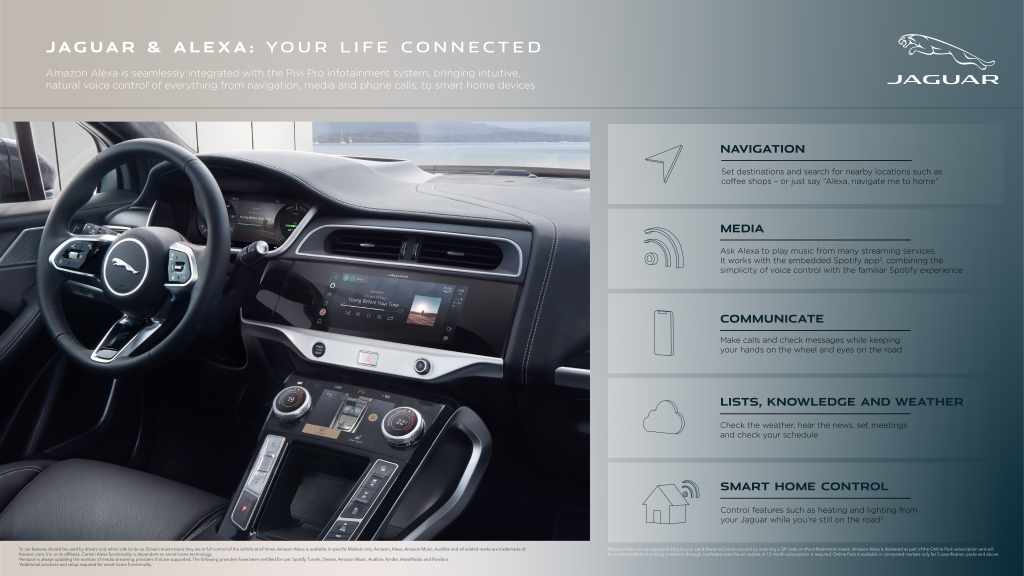 Many manufacturers still require customers to take their vehicles to the dealership for software updates, but Jaguar Land Rover has joined the few that can deliver them over the air. And although Jaguar Land Rover says Alexa is coming as a free OTA software update, there are some caveats. It requires a paid connectivity subscription, a compatible configuration package, and some cars may need to visit a dealership anyway as stated in the fine print of the company's press release.
Activating Alexa will require scanning an on-screen QR code that connects the Jaguar Land Rover app connectivity system InControl with your Amazon account.
Previously, Alexa has only been available in some cars as a secondary voice option alongside digital assistants, like in some BMWs or as an in-dash app that connects to a phone alongside Sync in some Fords. Manufacturer partnerships like with Jaguar Land Rover present an opportunity for Amazon to get Alexa to ride shotgun in a big way.