Amazon.ae just wrapped up its 48-hour Prime Day event which offered customers incredible savings. This Prime Day delivered the two biggest days ever for third-party sellers, nearly all of which are small and medium-sized businesses. Sellers saw record-breaking sales, surpassing USD 3.5 billion in total across 19 countries. In the UAE, Prime members saved over AED 3.4million, securing deep discounts across every category.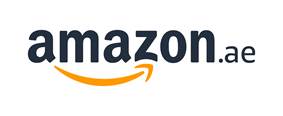 Prime Savings
With early promotions and ways to save as well as more than one million deals globally, members had an opportunity to save big this Prime Day.
Prime members in the UAE saved more than AED 3.4million during Prime Day 2020
Customers who were both Prime members in the UAE and Mastercard holders also benefitted from up to 20% cashback in the form of an Amazon. ae Gift Card of up to AED100 for Prime Day orders of AED100 or more
Prime members globally saved more than USD 1.4 billion during Prime Day 2020 
Prime Day Best Sellers by Country
Members shopped across a wide selection of products in a variety of categories including electronics, beauty, fashion, grocery, toys, furniture, everyday essentials, school supplies, and more.
In the UAE:
Top purchased products by members in the UAE during Prime Day included grocery items such as detergent and paper towels, alongside other top-selling items such as the Nescafe Dolce Mini Me Coffee Machine, the Sony MDR-ZX110AP Extra Bass Smartphone Headset, and the Listerine Cool Mint Mouthwash
Members took advantage of incredible savings on Amazon Devices throughout Prime Day, with best-selling Amazon Devices in the UAE including Kindle Paperwhite, Kindle, and Ring Indoor Cam
Operations and Delivery
Every day at Amazon, incredible employees come together to deliver magical experiences for customers. With more than 150 new process improvements and safety measures implemented over the last several months, hundreds of thousands of employees across Amazon's networks are working to ensure fast and efficient delivery for customers throughout Prime Day, the rest of the year, and beyond.