Aldar Properties ('Aldar') has today launched the second cycle of Scale Up, the company's equity-free accelerator program that provides a gateway for tech startups from around the world to access the UAE market with tangible opportunities to grow their businesses through real estate pilot projects with Aldar and Dubai-based strategic partner Majid Al Futtaim Communities. Developed in partnership with startAD, the Abu Dhabi-based global startup accelerator, powered by Tamkeen and anchored at NYU Abu Dhabi, the program invites startups to submit their applications by February 5, 2022.
In recognition of the accelerated shift towards Web 3.0, the second edition of Scale Up will become one of the UAE's first programs to attract international startups with technologies that have the potential to shape the open metaverse. The program is specifically focused on start-ups with the capabilities and desire to reimagine the future of the real estate industry in more efficient, secure, and experiential ways through blockchain and NFT applications, artificial intelligence-powered data analytics, and customer experience game-changers like virtual reality. Entrants should demonstrate a track record of piloting with corporates of a similar nature as Aldar, with series A or B rounds of funding already raised, and have sufficient ability to scale their businesses.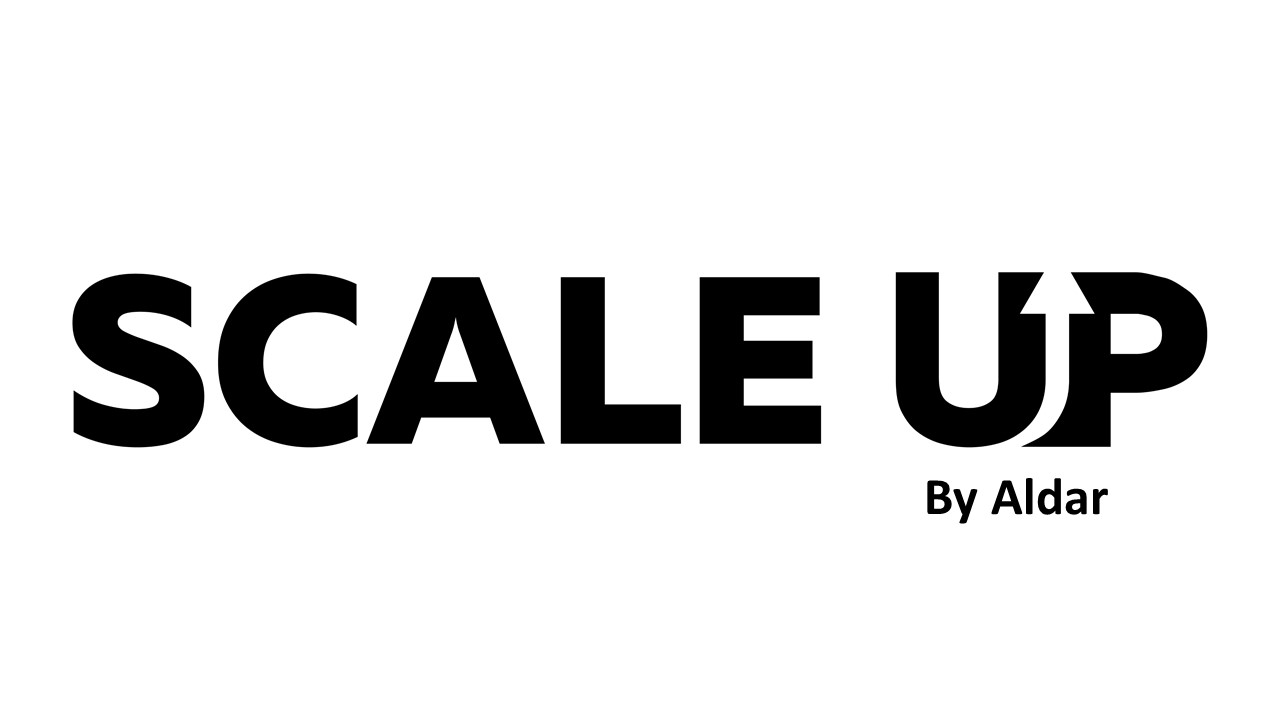 The Scale-Up Program will run virtually over a four-month period. The initial phases of Scale Up will see startups interviewed and assessed before 10 applicants are accepted into the 4-week sprint accelerator, where they will receive the skills, tools, and connections to grow into the UAE Market. All accepted startups will have the opportunity to pitch their solutions to a selection committee. Up to three startups will be selected for pilot projects with Aldar and up to two startups will be selected for pilots with Majid Al Futtaim Communities. The winners will also receive subsidized accommodation at Aldar properties throughout the duration of the pilot projects and all program participants will benefit from introductions to global investors through a strong network of investment partners and funds.
The program will tap into the growing PropTech sector globally, with the number of companies tripling over the past ten years and attracting $9.7 billion in funding in the first half of 2021 alone, according to JLL's 2021 Global PropTech Report.
The first edition of Aldar Scale Up received more than 200 applications from 31 countries and only recently concluded. Three emerging European businesses were awarded pilot projects with Aldar, in line with Europe's emergence as the fastest-growing major region by venture capital investment. According to a report by Dealroom, Europe is outpacing both the US and China with startup funds growing by almost three times year on year to €49 billion in the first six months of 2021.
Already, one of the pilots is ready to launch with a Scale Up winner, Metrikus which is a UK-based startup offering property software solutions through an innovative platform, with a focus on operational efficiencies, estate optimization, and indoor air quality. The project will see Metrikus use its proprietary platform to monitor the indoor air quality at three Aldar retail and residential assets, Yas Mall, Eastern Mangroves, and The Bridges. The system will evaluate air quality in real-time and offer immediate actions for improvement to help maintain a healthy indoor environment.
Aldar Scale-Up Programme is the latest effort by Aldar to support the UAE's National Innovation Strategy. The company has developed a framework to drive forward innovative practices, with a focus on three strategic areas: corporate innovation, incubation programs for startups in complementary sectors, and investment in new tech-enabled businesses. As part of this strategy, Aldar continues to establish and support a number of incubators and programs to promote innovation and foster emerging tech concepts and young talent across the region. One of Aldar's main innovation programs alongside Scale Up is Manassah, a platform for homegrown UAE businesses which has incubated more than 40 startups and SME projects over the last two years. The portfolio includes tech startups, SMEs, and youth startup concepts from the UAE.