Acer today announced four new Chromebooks with the latest technologies, durable designs, and a collection of features that optimize them for the education environment. 
Chrome Education Upgrade, Zero-Touch Enrollment Maximize Learning 
With Chrome Education upgrade, teachers and administrators can leverage the full capabilities of the Chromebook and Chrome OS to ensure students can focus on learning with a robust, secure device. In addition, IT departments can easily manage them with Zero-touch enrollment — to drop ship new Acer Chromebooks to their school sites that will automatically enroll as soon as the end-user connects to the internet.
Durable Design
All of the four new Chromebooks were built to withstand the challenges of a busy school environment, featuring impact-resistant chassis that meet MIL-STD 810H standards. A shock-absorbent bumper and reinforced design protect them from drops as high as 122 cm (48 ft) and withstand up to 60 kg (132.3 lbs) of pressure. The Chromebooks' displays can also be opened a full 180 degrees (360 degrees for the Spin models), helping protect the devices when the screen is being handled, and a unique drainage system built into their keyboards helps protect internal components from accidental water spills.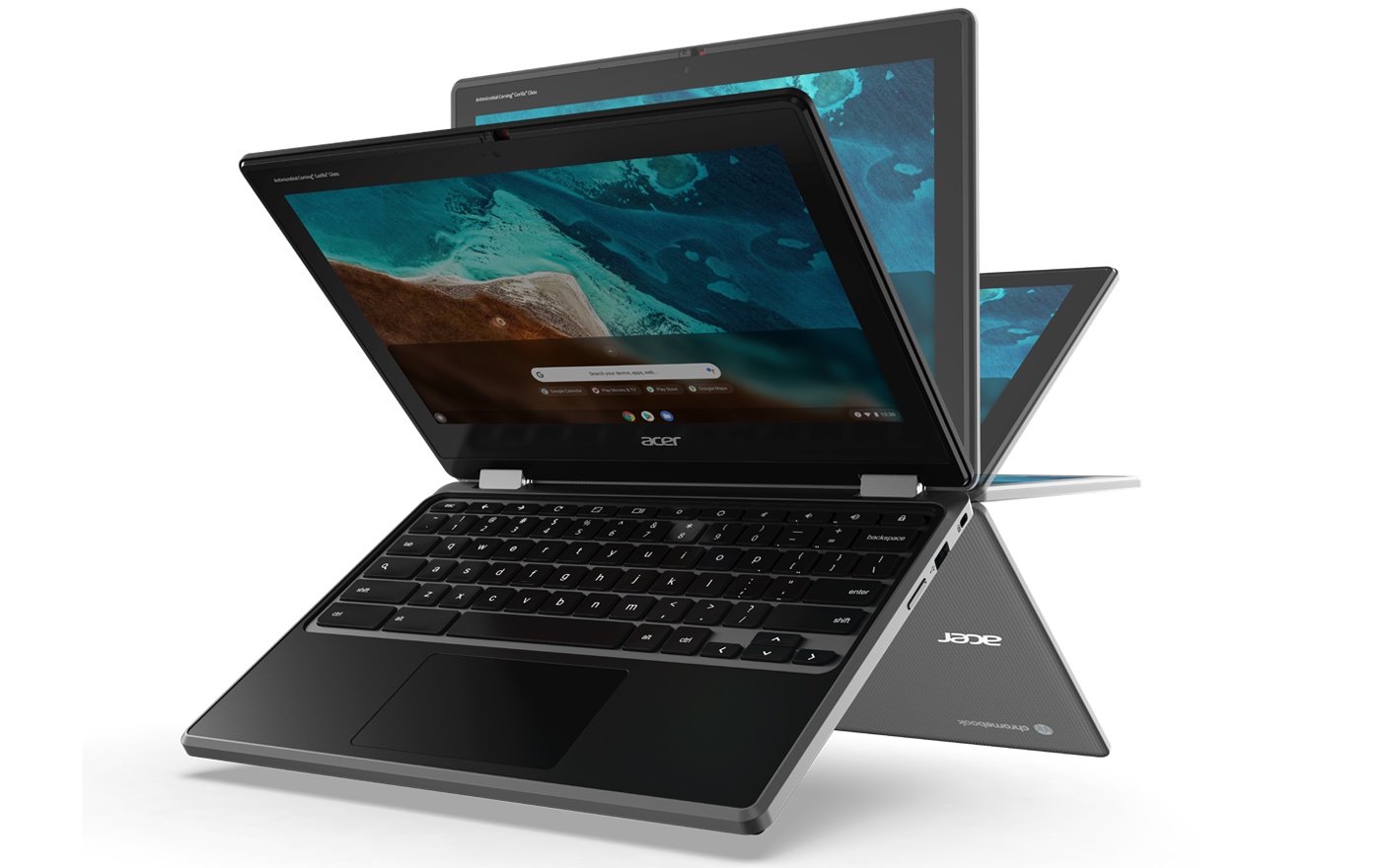 The Acer Chromebook Spin 311, Acer Chromebook 512 and Acer Chromebook 511 also have mechanically anchored keys that are difficult for inquisitive students to remove, but at the same time, simple for IT personnel to repair or replace. Widened brackets and reinforced I/O ports further protect them from the wear and tear of frequent use.
Eco-Friendly Features Include OceanGlass Touchpad