Are you ready to get your pulse racing and your heart pounding? Look no further than our list of the 5 fastest electric cars on the market. These vehicles are not only environmentally friendly, but they also pack a serious punch when it comes to speed. Whether you're looking for a sleek sports car or a spacious SUV, we've got you covered. So charge up and get ready to blast off into the world of electric-powered excellence.
Number 1. Tesla Model 3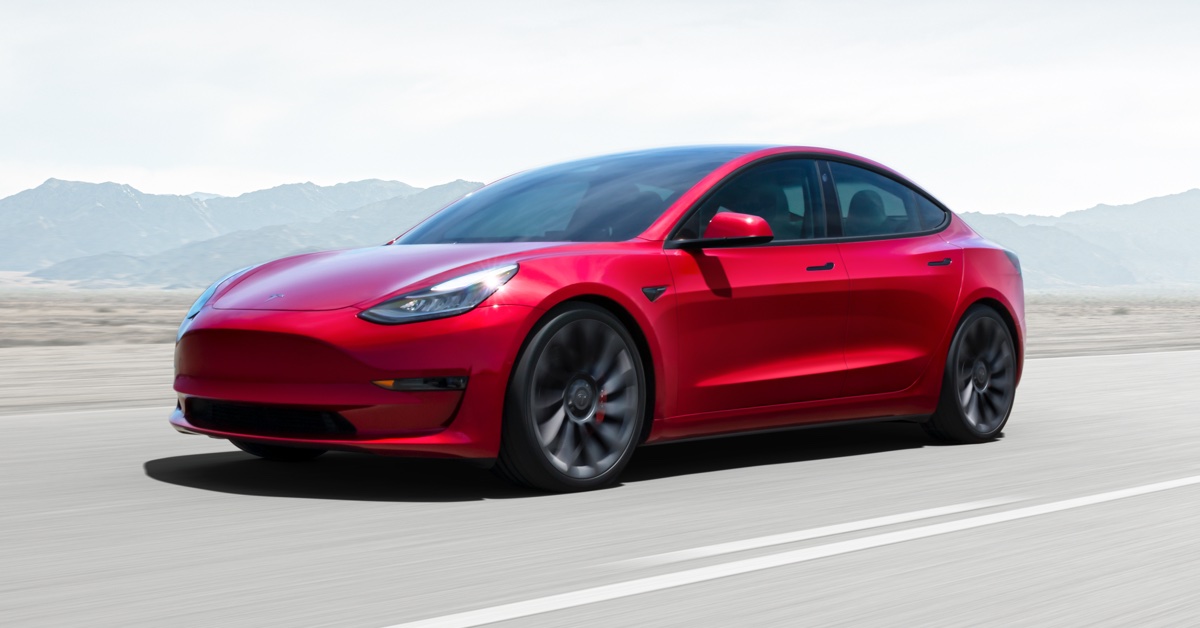 As the leading manufacturer of pure electric vehicles, it's not surprising to see Tesla well represented on this list of fast cars. The Model 3, in particular, stands out as it is Tesla's most popular model and also a strong competitor to the BMW 3 Series. Despite being more affordable and practical than some of the other vehicles on this list, the Model 3 still has impressive speed, with a 0-60mph time of 3.1 seconds in its four-wheel drive, 449 horsepower configuration. This impressive acceleration is made possible by the electric motor, which is able to provide instant torque and power.
What's even more impressive is that future updates to the Model 3 could potentially allow owners to increase its speed even more with the push of a button. Tesla is known for providing over-the-air updates to its vehicles, which can add new features or improve performance. While it's not clear exactly what improvements these updates could bring, it's possible that they could further optimize the electric motor or add additional power.
It's worth noting that the 0-60mph time for the Model 3 is recorded using the North American drag racing "roll-out" method, which allows the car to move 0.3 meters before timing begins. This means that the actual 0-60mph time from a standing start would be slightly slower, about 0.1 seconds slower to be precise. However, this roll-out method is still a useful way to compare the acceleration of different vehicles, as it takes into account the reaction time of the driver and the time it takes for the car to get up to speed.
Overall, the Tesla Model 3 is a formidable vehicle in terms of speed and acceleration, and its potential for even more improvement through over-the-air updates makes it an exciting option for car enthusiasts.
Number 2. Porsche Taycan Turbo S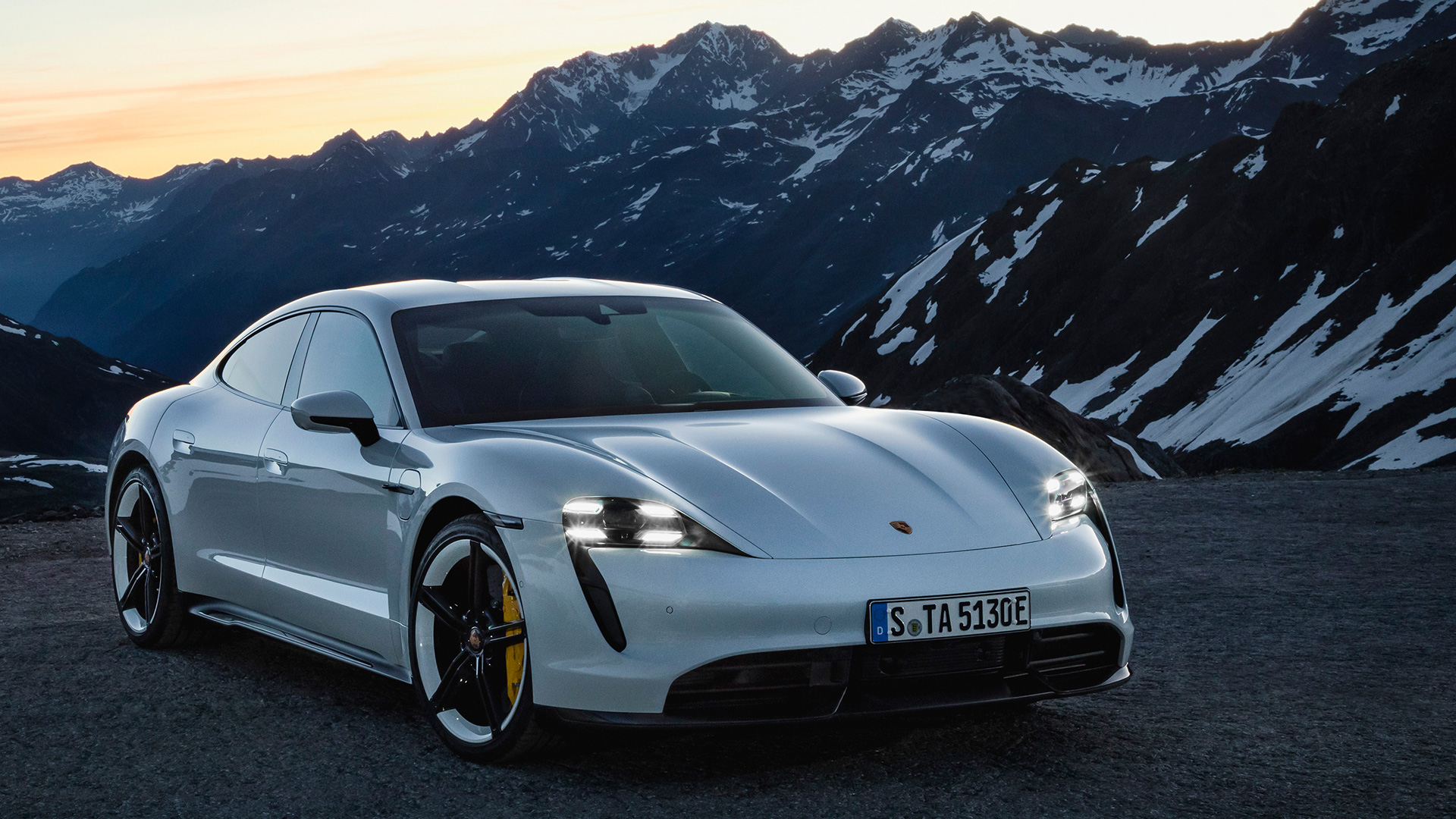 The Porsche Taycan is a truly exceptional vehicle, with its impressive acceleration and engaging handling making it a standout among the other cars on this list. One of the main reasons the Taycan is so noteworthy is that it is one of the few electric vehicles on this list that has been designed and built by a well-established car manufacturer. While many of the other vehicles on this list are priced extravagantly and produced in limited numbers, the Porsche Taycan is a series-production model that is as practical and usable as the company's internal combustion models.
The Taycan Turbo S, in particular, is a powerhouse when it comes to acceleration, with its electric motor able to propel the car from a standstill to 60mph in a staggering 2.6 seconds. Its top speed is also impressive, with a limit of 162mph. However, it's not just the raw speed of the Taycan that makes it so impressive; the car's handling is also noteworthy, with its depth of engineering making it feel just as much like a Porsche as a 911 does.
Overall, the Porsche Taycan is a truly impressive vehicle that combines impressive speed and acceleration with engaging handling and the reliability and practicality of a series-production model. Its status as a leading electric vehicle from an established car manufacturer makes it stand out among its peers.
Number 3. Lucid Air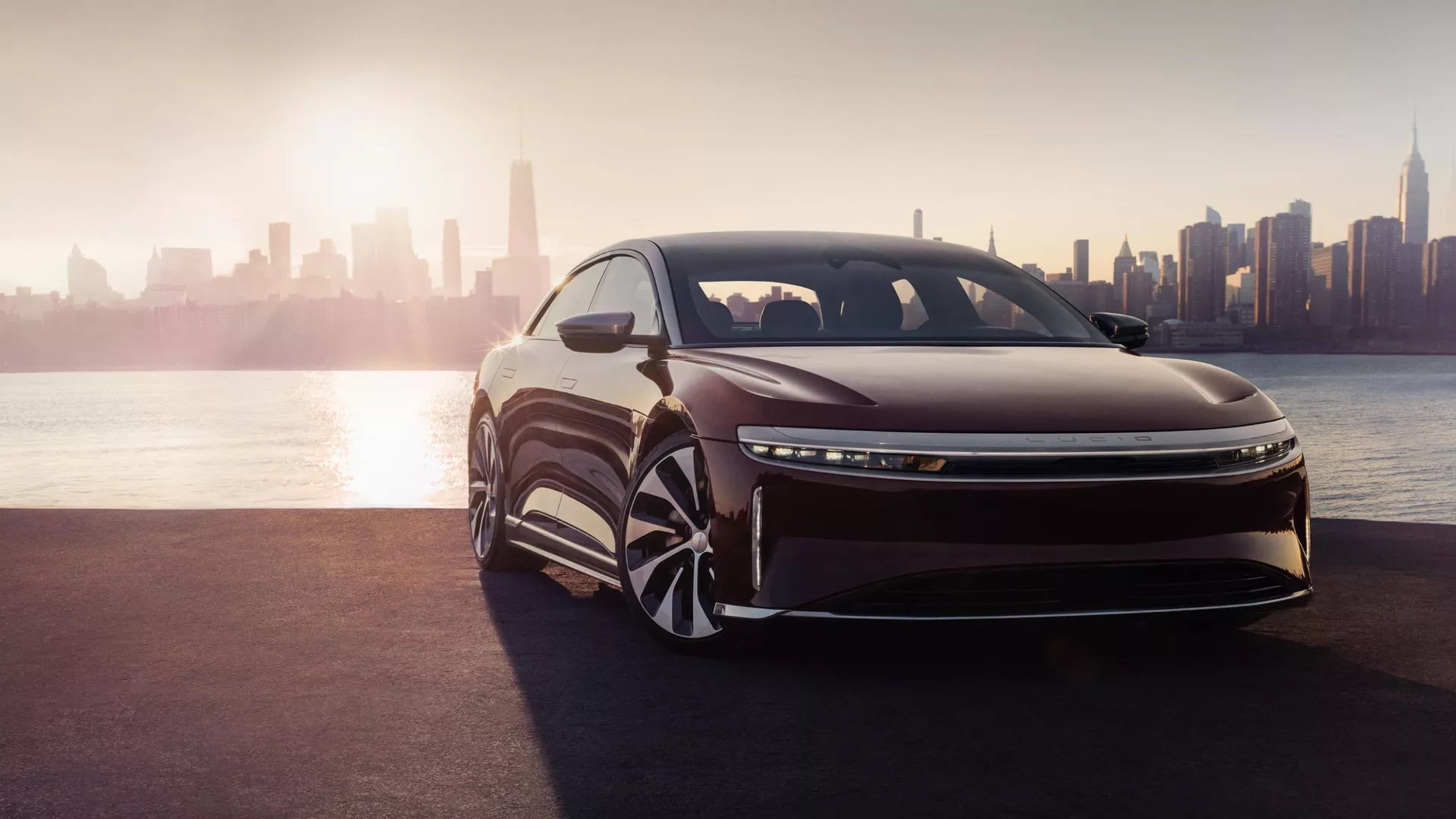 The Lucid Air is a highly anticipated electric vehicle that has generated a lot of buzz with its impressive performance and luxurious features. Developed in California, the Lucid Air boasts a sleek and futuristic design that is sure to turn heads. In its top-of-the-line Dream Edition configuration, the luxurious four-door sedan is powered by twin electric motors that produce up to 1065 horsepower. This impressive power allows the Lucid Air to reach a top speed of 235mph and travel up to 520 miles on a single charge.
Despite weighing over two tons, the Lucid Air is also quick off the mark, with a 0-60mph time of just 2.5 seconds. In addition to its impressive performance, the Lucid Air is also capable of rapid charging at up to 300kW, which means that it can add 300 miles of range in just 20 minutes. This makes it an excellent choice for drivers who need to quickly recharge their vehicle on long road trips or during busy days.
Overall, the Lucid Air is an exciting electric vehicle that combines impressive performance, luxurious features, and rapid charging capabilities. Its enigmatically titled name and futuristic design are sure to make it a standout among other EVs on the market.
Number 4. Pininfarina Battista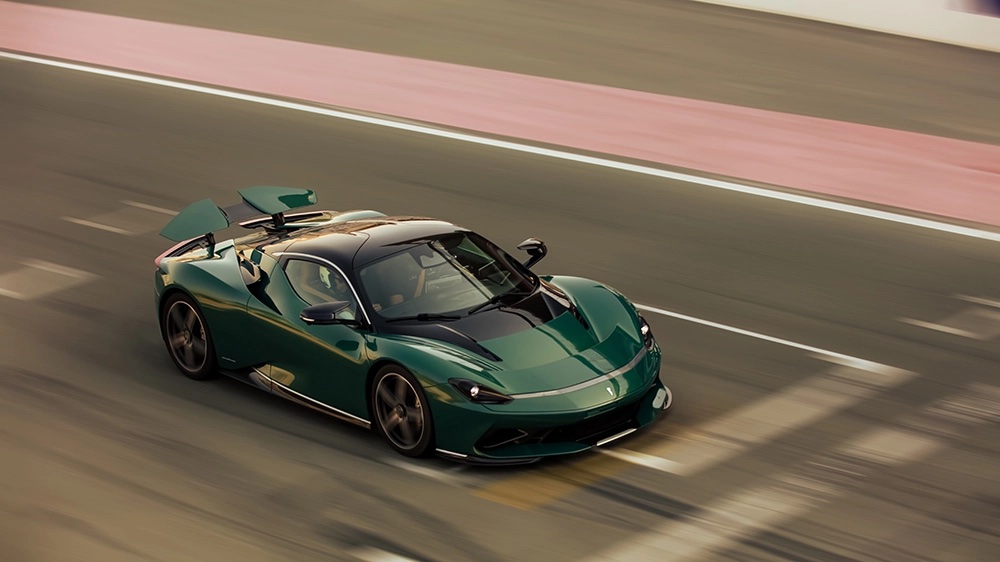 The Pininfarina Battista is a high-performance electric vehicle that boasts a sleek and curvaceous carbon fiber exterior. Under the hood, the Battista is powered by the same powertrain found in the Rimac C_Two, which consists of four electric motors that produce a combined output of 1877 horsepower. This impressive power allows the Battista to achieve ferocious performance, with unofficial estimates suggesting a 0-60mph time of just two seconds.
While the Battista and the Rimac C_Two share some components, they are largely two distinct vehicles, with the Battista featuring about 50% unique components. This means that the 150 buyers of the £2 million Pininfarina Battista will be getting a bespoke and highly exclusive machine. In addition to the hefty price tag, buyers will also receive driver training in a Formula E car run by parent company Mahindra.
Overall, the Pininfarina Battista is a high-performance electric vehicle that combines a bespoke design with fierce acceleration and exclusive driver training. Its hefty price tag and limited production make it a truly unique and highly sought-after vehicle.
Number 5. Rimac Nevera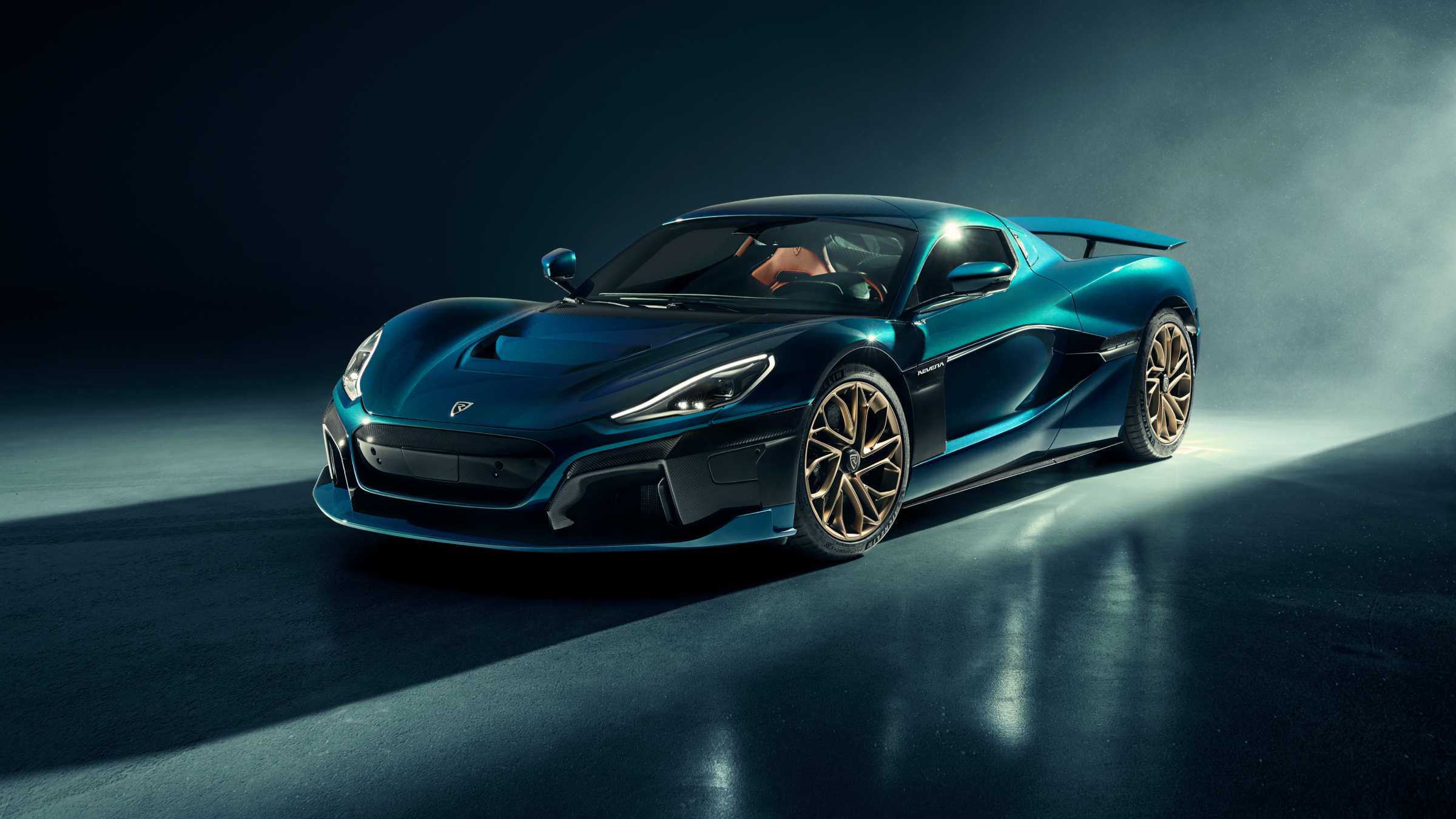 The Rimac Nevera is a record-breaking electric vehicle that has quickly established itself as a crowning glory for the Croatian manufacturer. The Nevera made headlines when it reached a top speed of 258mph at the Automotive Testing Papenburg track in Germany, thanks to its impressive acceleration capabilities. The Nevera can go from 0-62mph in a mind-blowing 1.95 seconds and 0-100mph in 4.3 seconds.
One of the key features of the Nevera is its electric wheel at each corner, which allows for fully torque-vectored handling. This advanced technology allows Nevera to deliver a dynamic driving experience that is unmatched in the electric car world. The Nevera also boasts a 120kWh battery that offers around 340 miles of range on a single charge, making it a practical choice for long-distance driving.
Due to its exclusivity and impressive performance, the Rimac Nevera is limited to just 150 units and was launched with a price tag of £1.73 million. While this may seem steep, the Nevera delivers top-of-the-line performance that justifies its price tag. Overall, the Rimac Nevera is a truly impressive electric vehicle that combines advanced technology and unparalleled performance in a package that is sure to turn heads.