In our daily tech routines, we often find ourselves naturally gravitating towards Google's most prominent offerings – we habitually engage with Google Search, dive into our Gmail inboxes countless times, and rely on the comforting embrace of Google Maps whenever we're disoriented. However, Google's expansive arsenal harbors a treasure trove of lesser-known apps and tools, each harboring its unique utility and charm. In this compilation, we aim to introduce you to some of these hidden gems, in the hope that they not only become your newfound favorites but also evade the fate of Google's digital graveyard, a place where many promising creations have met their untimely demise.
Certainly, Google's propensity for experimentation over its illustrious 25-year history has wielded a double-edged sword. It conjures up new apps and services like a digital magician, only to subsequently pull them from existence, often leaving us lamenting their loss like children parted from their beloved toys.
Nonetheless, the Google applications and services showcased below continue to thrive, capturing the hearts of all those who have used them. Among these, you may have yet to experience the tranquility-inducing magic of Family Link, the intellectual marvels of Google Scholar, or the sheer delight offered by the Arts & Culture app.
If you've yet to embark on these journeys, allow us to illuminate why you should explore them.
Number 1. Google Arts and Culture App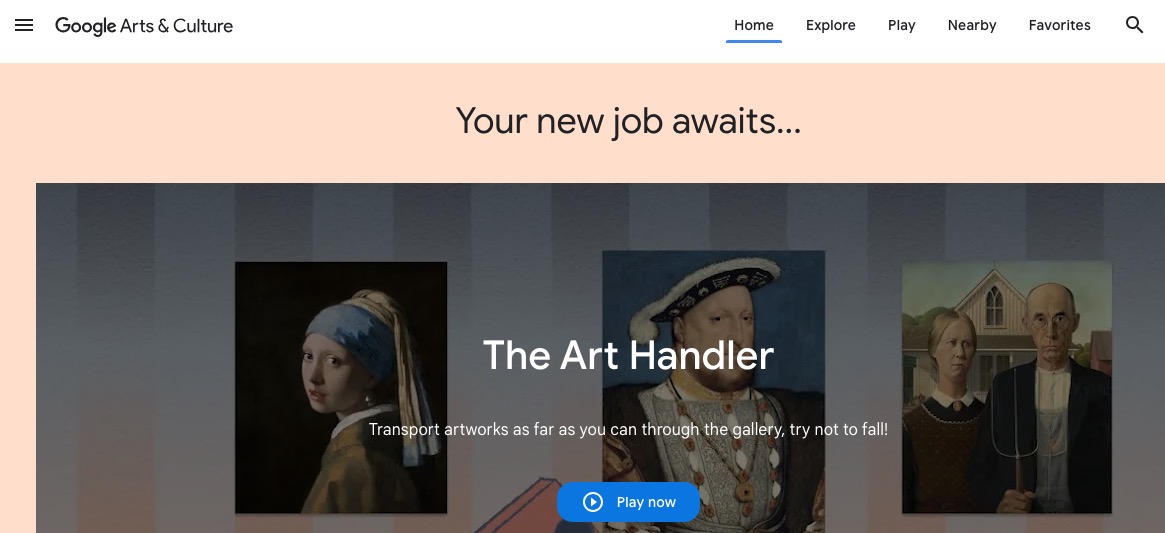 For aficionados of art and culture, the Google Arts & Culture app is nothing short of a captivating rabbit hole that unfurls into a labyrinth of countless others. It's a top-notch recommendation from me if you're seeking to infuse your daily routine with a dose of artistic and cultural inspiration, whether you're sipping your morning coffee or taking a breather during a workday. Perhaps you're in the midst of brainstorming creative ideas and yearning for that spark of ingenuity. Plus, as a delightful bonus, the more you explore, the more adorable little badges you collect along the way, adding an element of gamification to your cultural exploration.
In Google's own words, Arts & Culture is a testament to its commitment to making art and culture from across the globe and throughout history accessible to all, regardless of location. Upon landing on the app's home page, you're greeted with a rich tapestry of activities to engage with – from perusing featured articles to diving into interactive games. The app offers a splendid opportunity to delve into art collections and, intriguingly, discover collections near your physical location for in-person exploration.
Moreover, Arts & Culture offers the captivating option to virtually visit renowned museums, complete with meticulously captured 360-degree views, reminiscent of the immersive experience of Google Street View. And for those fortunate enough to possess a virtual reality (VR) headset, the app takes it up a notch with augmented reality (AR) experiences that promise to transport you into the heart of artistic masterpieces.