Noise-canceling headphones are a more necessary piece of gear nowadays than ever before, whether you're wearing them for the daily commute, traveling, or simply trying to get some peace and quiet while working at home. And you have a plethora of excellent options to choose from.
The criteria for selecting the best noise-canceling headphones haven't changed regardless of how you use them: the most important measures are comfort, how well they eliminate outside noise, sound quality, battery life, and whether they support multipoint pairing, which allows you to connect to two audio sources at the same time. The best headphones for you will depend on which of those factors you value the most, and in this article, we are going to talk about 3 of the Best Noise Cancelling Headphones that you can buy in 2022.
Number 1. Sony WH-1000XM4 ($350)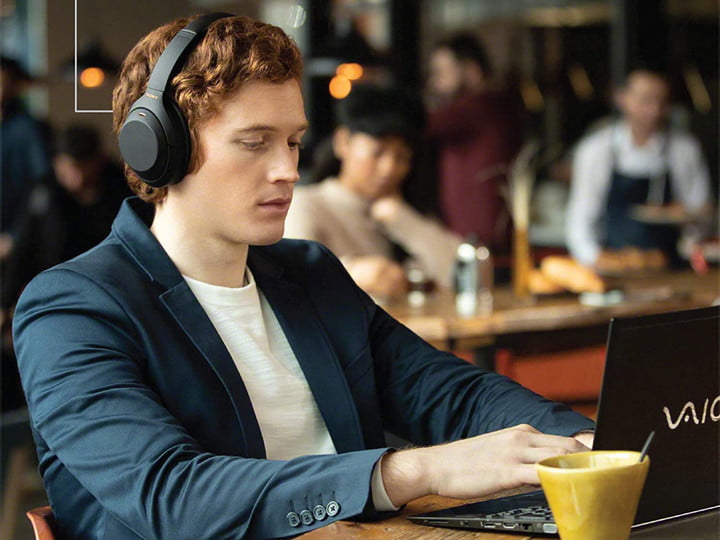 Sony's WH-1000XM4 may appear identical to the preceding 1000XM3s, but the manufacturer has made minor design changes for enhanced comfort on days when you find yourself wearing the M4s for extended periods of time.
Noise cancellation has been increased over the M3s' performance, putting Sony neck and neck with Bose in terms of the overall effectiveness of silencing your surrounds. The sound quality is essentially the same as with the prior headphones — powerful, full, and very satisfying — as does the marathon 30-hour battery life. However, Sony solved two of the most serious concerns with the M3s this time around: the 1000XM4s have improved speech microphone performance and can now connect to two devices at the same time, allowing you to keep track of what's going on with your phone while working on your laptop or tablet.
Sony also offers a pretty unusual convenience trick: the optional "speak to chat" mode will halt your music and pipe in ambient noise when the headphones detect you've started chatting, which is handy while you're grabbing a coffee. Moreover, unlike their predecessors, the 1000XM4s can detect when they are withdrawn from your ears for auto-pause. They're still $350, but you're getting more bang for your buck with the 1000XM4s than before. If you're not in a hurry, speculations suggest that Sony's next flagship noise-cancelling headphones are just around the corner.
Number 2. Bose Quietcomfort 45 ($329)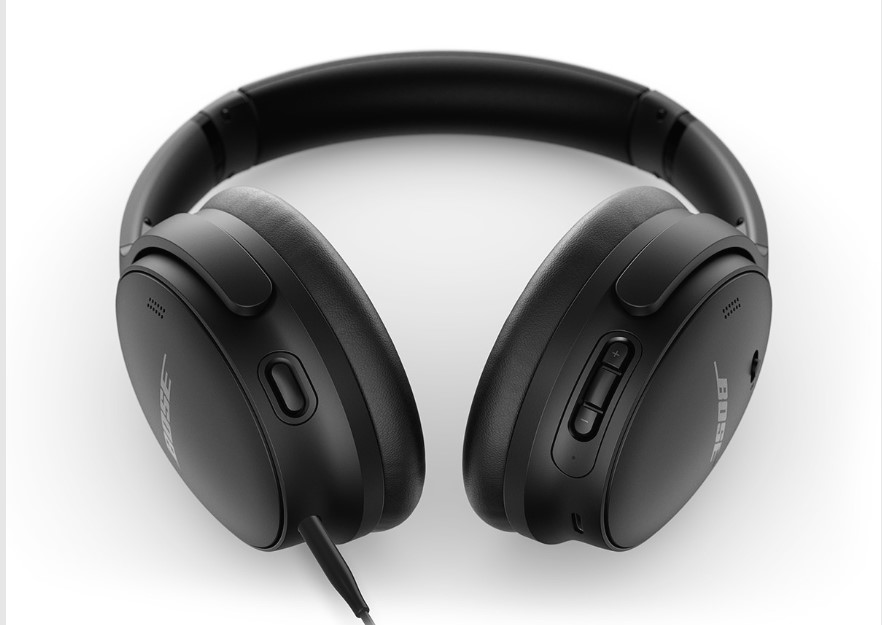 Bose's QC45 headphones are a triumphant return to form. They have a design that is quite similar to the QC35II, which means they are incredibly light and comfy on your head even after wearing them for a full day. The oval ear cups never tyre your ears, and no one beats Bose in terms of comfort. The best part is that, unlike the Noise Canceling Headphones 700, these can be folded to making them easier to transport.
Bose made minor enhancements to the active noise cancelling and increased battery life from 20 to 24 hours. In addition, the QC45s contain a USB-C interface rather than the Micro USB socket found on their predecessors. They also include a transparency mode for when you need to have a quick conversation with someone or want to be more aware of your surroundings.
The QC45s have somewhat better sound quality than the bassy Sony 1000XM4s. However, you may change the default sound: with a software update in February 2022, Bose provided the ability to personalise EQ. One annoyance is that there is no way to disable noise suppression without using the transparency mode. There is no basic "off" mode, so it's either one or the other. We're still hoping that Bose will address both of these flaws in future software upgrades, but don't bank on it.
Number 3. Apple Airpods Max ($549)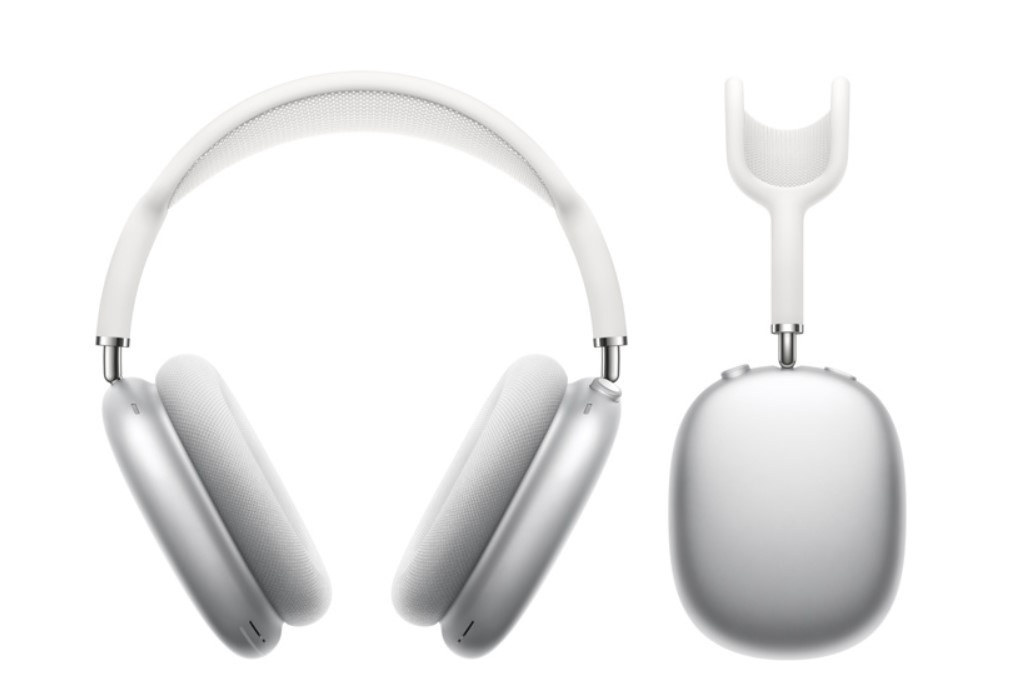 When Apple debuted a $549 set of noise-cancelling headphones, there was clearly some sticker shock. The AirPods Max are much more expensive than any of our other suggestions. But Apple's build quality is out of this world: instead of the plastic found in many noise-cancelling headphones, these are made of steel and aluminium, and the ear cups are made of a breathable mesh fabric. There's no disputing that these are heavy headphones. Apart from Apple's refusal to provide a headphone cable in the box, there's nothing cheap about the AirPods Max. And I enjoy how easy it is to use the digital crown as a controller rather than relying on hit-or-miss motions like taps and swipes.
The most significant aspect is that the AirPods Max provide the highest audio quality available from high-end Bluetooth headphones. They offer a deep, broad soundstage and amazing dynamics, and you'll find yourself jumping around your music library to hear what they bring out in your favourite songs. Apple's noise cancellation rivals that of Sony and Bose, and no one does transparency mode better; at times, it can fool you into thinking you're not wearing headphones at all. Extras like Spatial Audio (surround sound for movies and TV shows) and easy switching across Apple devices make the steep price a little easier to accept.
However, the AirPods Max are not without flaws. The carrying case is horrible, the battery life is just average for the category, and they're developed with Apple's ecosystem in mind, just like conventional AirPods. If you don't live in the iPhone and Mac universe, it's considerably more difficult to justify spending $550 on them.