Are you a car enthusiast looking for the latest and greatest vehicles to hit the market? Look no further! We've compiled a list of 10 new cars that are worth the wait in 2023 and beyond. From electric vehicles and hybrids to powerful sports cars and practical family vehicles, there's something on this list for everyone. These cars represent the best of what's to come in the automotive world, with innovative technology, impressive performance, and sleek designs that are sure to turn heads. So get ready to rev your engines and get excited for the future of driving!
Number 1. Audi Q9 (Expected in Early 2023)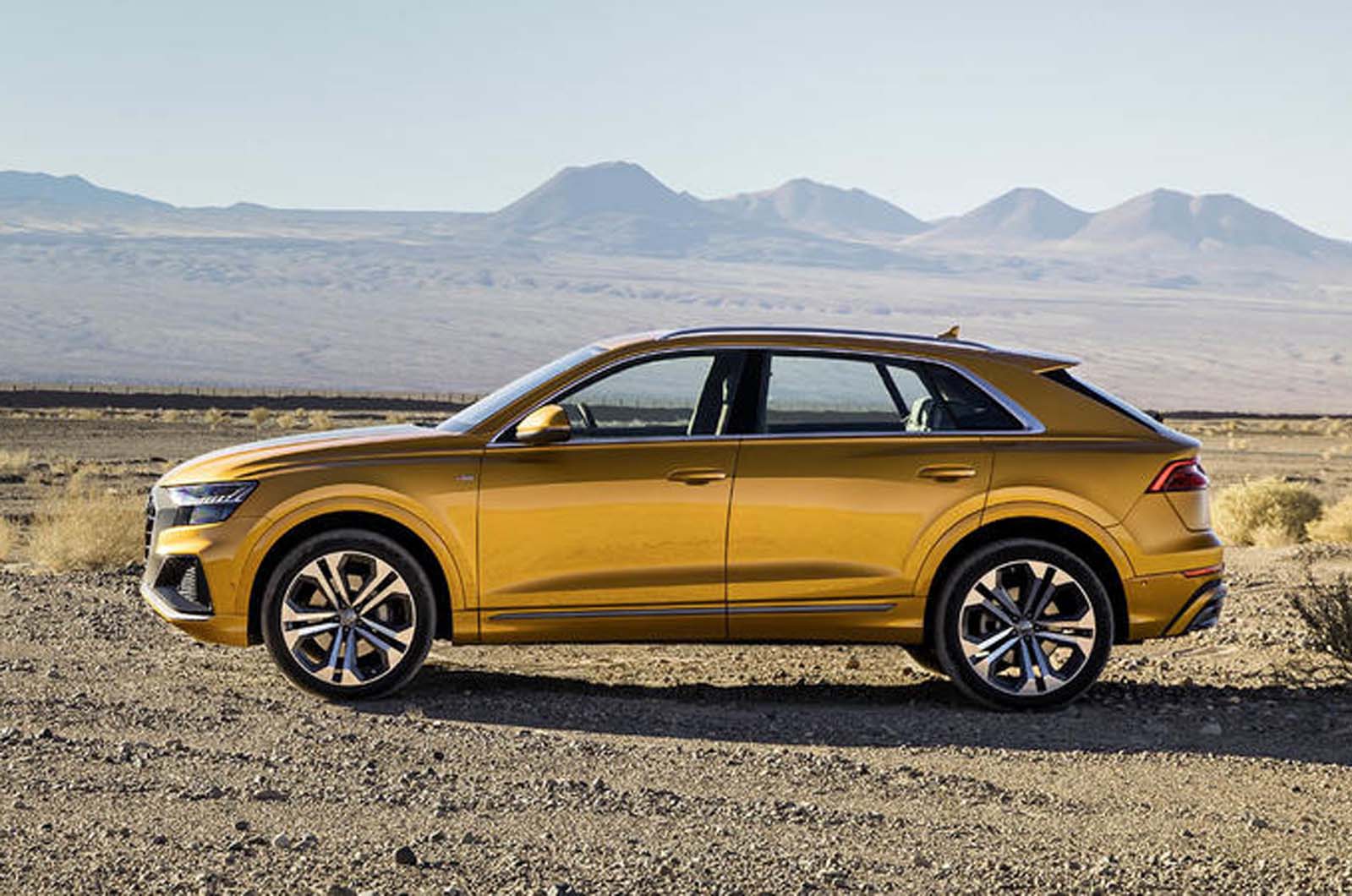 The Audi Q9 is a highly anticipated SUV that is set to become the brand's largest and most opulent vehicle yet. With seating for seven passengers and a spacious trunk, the Q9 is perfect for families or those who frequently need to carry a lot of luggage. The rear of the Q9 is designed with plenty of space in mind, offering more room than the Land Rover Defender 110.
In terms of pricing, the Q9 is expected to cost around £120,000, which is comparable to the pricier versions of the new Range Rover. This places it in the luxury SUV market, and buyers can expect to receive a high-end vehicle with a range of features and amenities. It's likely that the Q9 will come equipped with the latest in automotive technology, as well as a comfortable and refined interior.
Overall, the Audi Q9 is a highly anticipated SUV that promises to be the brand's most opulent and spacious vehicle yet. Its expected price point and luxurious features make it an appealing choice for those in the market for a high-end SUV.
Number 2. Ferrari SF90 Versione Speciale (Expected to go on sale in 2023)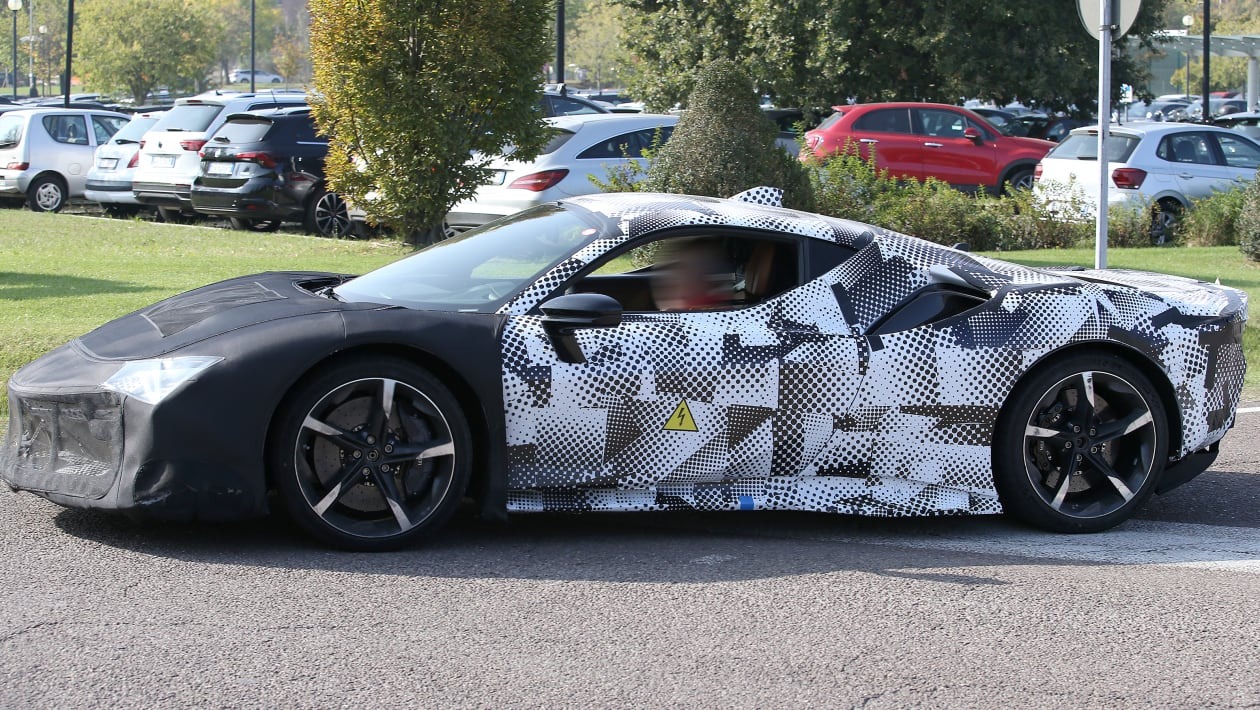 In 2019, Ferrari introduced the SF90 Stradale, a high-performance vehicle that was well-received by car enthusiasts. As the SF90 Stradale enters the latter stages of its model lifecycle, Ferrari is set to release a "hardcore" version of the vehicle called the SF90 Versione Speciale. This special version is expected to be launched in September 2022 and will be available for purchase in 2023.
The SF90 Versione Speciale is expected to feature a few changes to its aerodynamic styling and will likely have a slightly more powerful engine than the SF90 Stradale. Following the release of the SF90 Versione Speciale, Ferrari is also expected to unveil the SF90 Spider, a convertible version of the SF90 Stradale. With its upgraded performance and unique styling, the SF90 Versione Speciale is sure to be a highly sought-after vehicle for car enthusiasts.
Number 3. Toyota Grand Highlander (Expected to go on sale in 2023)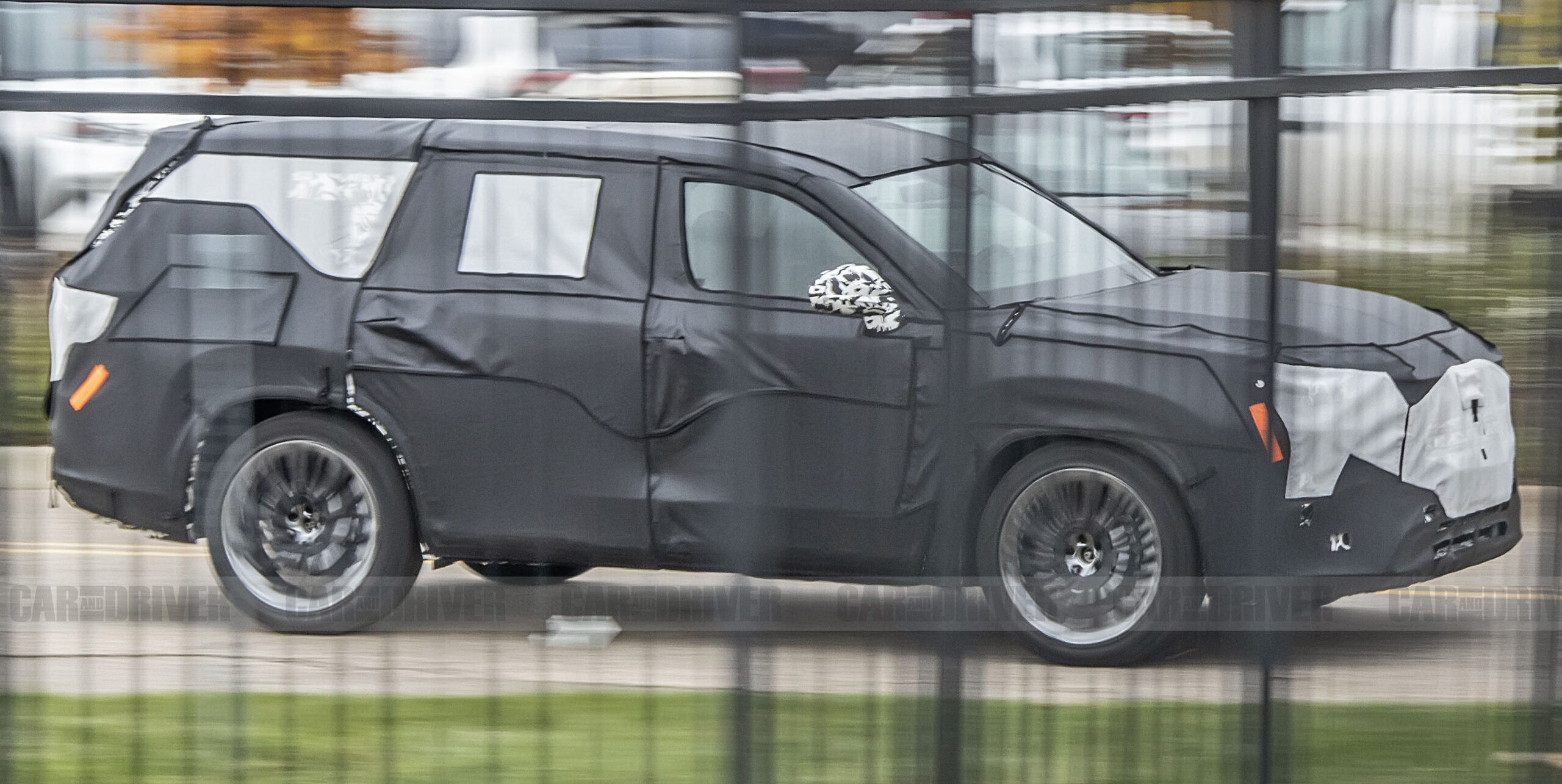 Toyota has been spotted testing a larger variant of the Highlander, which is rumoured to be called the "Grand Highlander." This larger crossover is likely being developed in response to customer complaints about the lack of space in the third row of seats in the normal Highlander. Based on spy shots of the Grand Highlander, it appears to be slightly larger than the Highlander and features different exhaust set-ups, which suggests that it may be offered with a more powerful engine option. The Grand Highlander also appears to have a longer wheelbase than the Highlander.
It is unclear when the Grand Highlander will be released or which markets will receive it. It is expected to arrive in the middle of 2023. The Grand Highlander may be considered large for markets such as Europe, but other car manufacturers, such as Land Rover, have already released similarly sized vehicles like the 5.4-meter-long Defender 130. It remains to be seen whether the Grand Highlander will be able to meet the needs of customers looking for more space in a crossover vehicle.
Number 4. Maserati GranTurismo Folgore EV (Expected to go sale in 2023)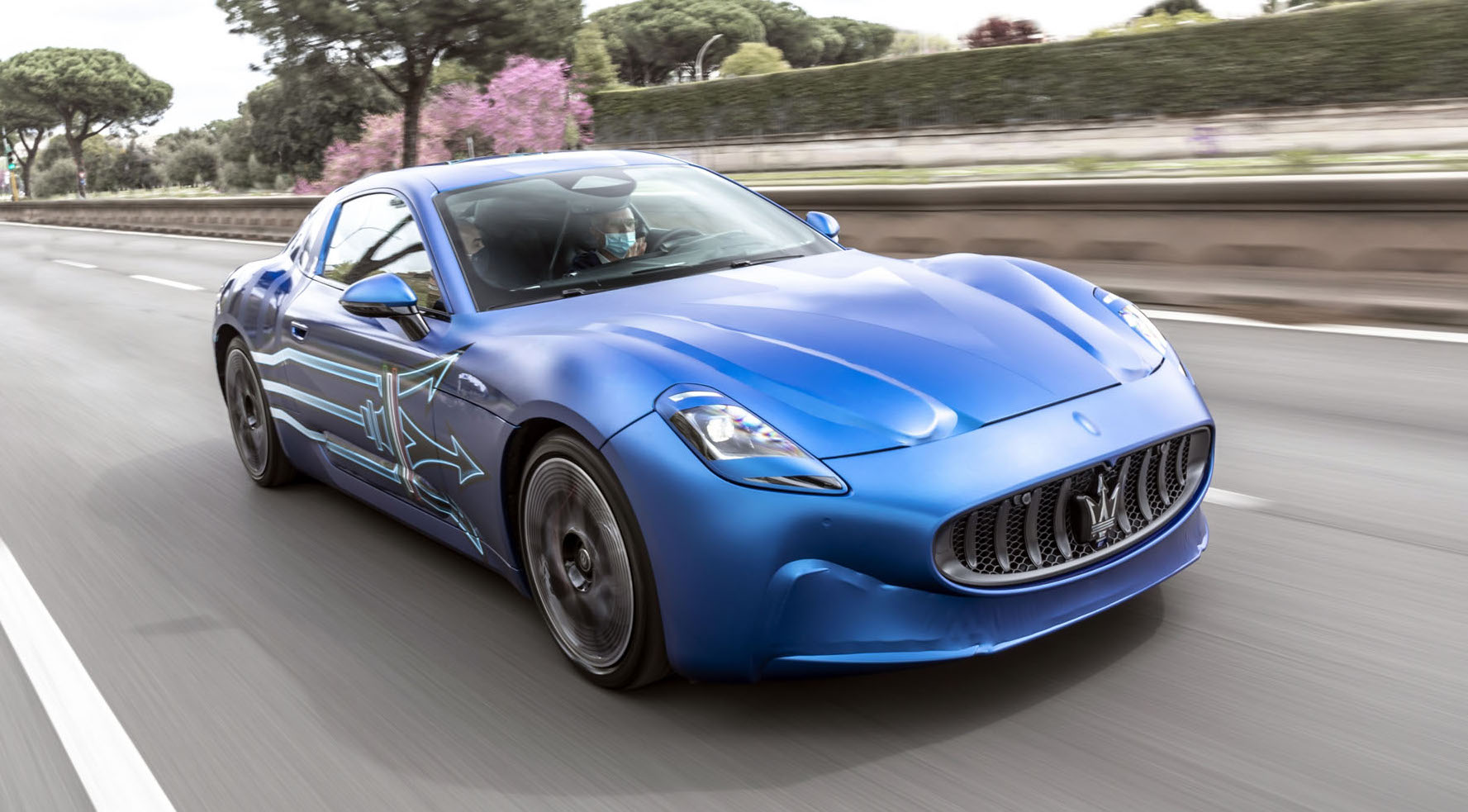 Maserati is set to release a brand-new electric two-door coupe in 2023. When the company's workshop was visited, pictures were taken of the technology under the hood of the vehicle, which showed a significant amount of electronics in place of where the internal combustion engine would typically be located. This is a clear indication that the new Maserati coupe will be purely electric, marking a shift towards more sustainable and environmentally-friendly vehicles for the company.
Details about the new electric coupe are currently scarce, but it is expected to be a high-performance vehicle with a sleek and stylish design. Maserati is known for producing luxury sports cars with powerful engines, and it will be interesting to see how the brand approaches the development of an all-electric vehicle. The transition to electric vehicles is becoming more and more common among car manufacturers, and it will be exciting to see what Maserati has in store for the future of driving.
Number 5. Chevrolet Corvette E-Ray (Expected to go on sale in 2023)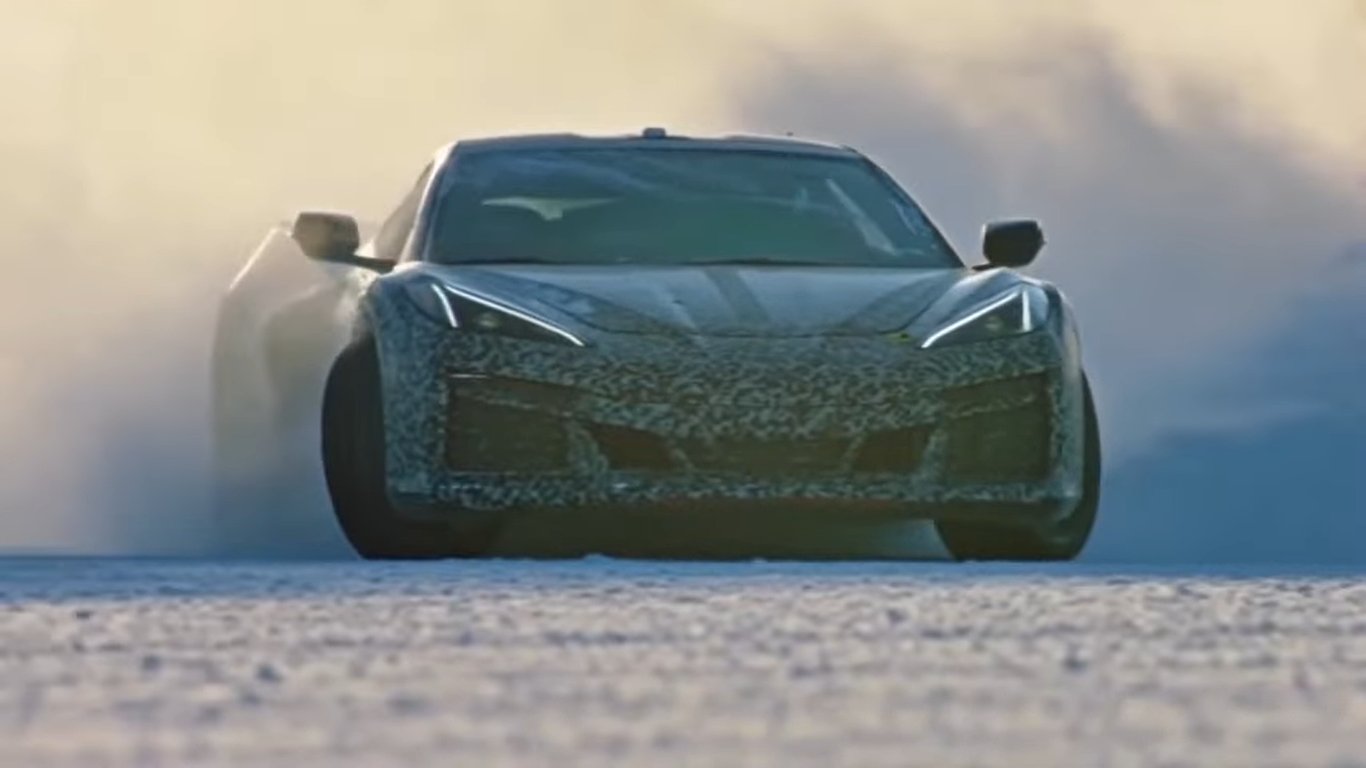 The Chevrolet Corvette is a highly anticipated vehicle that is set to be released in 2023 as an electric model. The electric Corvette will be built on GM's new Ultium platform and is expected to be a hybrid, featuring a small battery that works in conjunction with the traditional internal combustion engine. The electric power will be delivered to the front wheels through two motors, while the V8 engine will power the rear wheels.
It is rumoured that the electric Corvette will be called the "E-Ray," as GM trademarked this name in 2015. As the first electrified Corvette, this vehicle is sure to be a game-changer for the brand and will likely be highly sought-after by car enthusiasts. The combination of electric and traditional power is expected to provide a unique driving experience, with impressive performance and efficiency. The release of the electric Corvette is an exciting development for Chevrolet and marks a shift towards a more sustainable future for the automotive industry.
Number 6. Mercedes-Benz E-Class Estate (Expected in Late 2023)

The Mercedes-Benz E-class Estate, a more spacious version of the E-class saloon, has been spotted in testing. This vehicle is expected to be popular with families and travellers who need extra legroom and larger boot capacity, but still want the benefits of owning a car rather than an SUV. Although the E-class Estate has not been designed for an all-electric powertrain, rumours have circulated about the possibility of hybrid variants being offered. One such rumour is that the E63 variant may lose its V8 engine in favour of a turbo 4-cylinder hybrid motor.
The E-class Estate is expected to be launched in the third or fourth quarter of 2023. It will likely be a popular choice for those looking for a spacious and practical car with hybrid technology, offering a balance of performance and efficiency. The E-class Estate is sure to be a highly sought-after vehicle for those in need of a spacious and versatile car with advanced technology.
Number 7. Honda Prologue (Expected in 2024)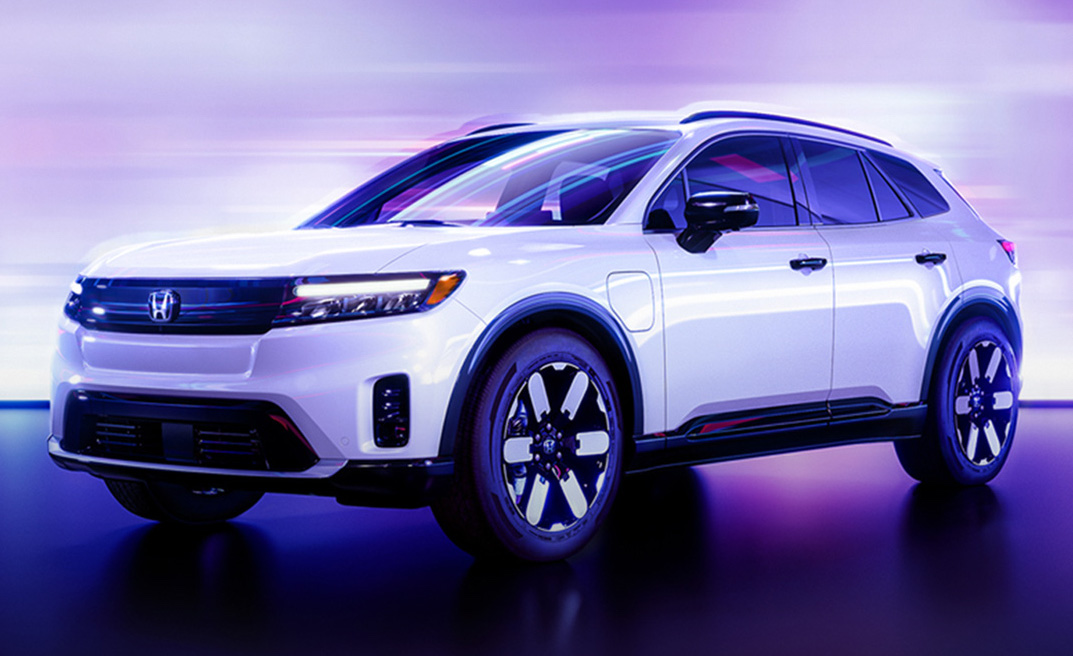 Honda is set to release its first all-electric vehicle for sale in North America. This car will be based on a General Motors EV platform and is rumoured to share the same platform as the Chevrolet Blazer EV. The size and proportions of the Honda EV are similar to the Blazer, suggesting that they may indeed be based on the same platform. The Honda EV will feature GM's Ultium battery architecture, which is known for its capabilities and reliability.
This will be Honda's first foray into the world of pure electric vehicles, and it is an exciting development for the company. The release of an EV is a significant step towards a more sustainable and environmentally-friendly future for Honda. It is not yet known what this vehicle will be called or what it will look like, but it is sure to be a highly anticipated release for those interested in electric vehicles. With the growing popularity of EVs and the demand for more sustainable transportation options, Honda's entry into the EV market is well-timed.
Number 8. BMW 5 Series (Expected in 2024)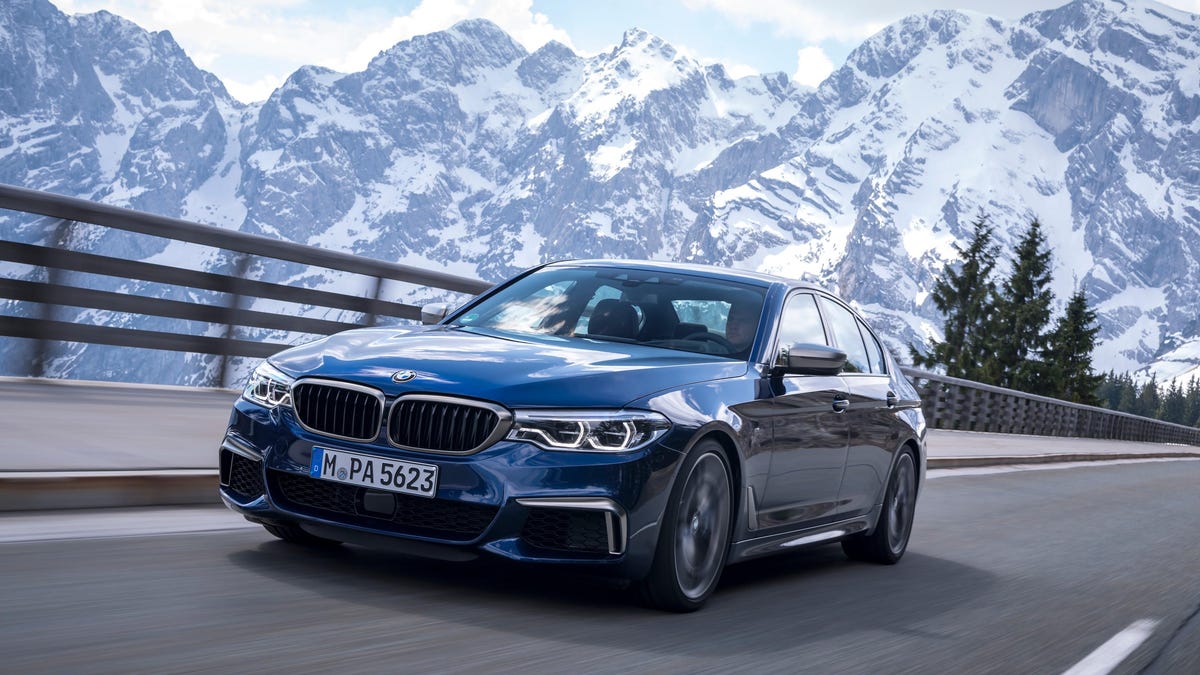 BMW is preparing to release its next iteration of the popular 5 Series executive saloon, which is expected to be tamer in design than some of the company's recent models. The 5 Series will be offered in an electric variant for the first time, called the i5. This EV is expected to be unveiled in early 2023. While there has been no word yet on an M5 variant, it is possible that we may see a hybrid powertrain with a horsepower output of 700 or more.
The new 5 Series is expected to go on sale in Spring 2024, exactly seven years after the previous model was released. This updated version of the 5 Series is sure to be a highly anticipated release for car enthusiasts, particularly those interested in electric vehicles. The addition of an electric variant to the lineup will provide buyers with more sustainable transportation options and is a significant step towards a more eco-friendly future for BMW.
Number 9. Mini Aceman (Expected in 2024)
MINI is set to release an electric crossover vehicle, which will sit between the MINI Cooper and MINI Countryman in terms of size. This new car has been spotted testing in the wild and features familiar MINI styling in a larger package. MINI is working towards becoming a fully electric car brand by the early 2030s, and the Aceman will help increase the company's offerings in this area.
The Aceman will be available with either a 40kWh or 50kWh battery, providing ranges of 200 and 250 miles respectively. Some sources have indicated that the Aceman may receive the BMW iX powertrain. The release of this new electric vehicle is expected to occur in the early stages of 2024. This will be a welcome addition to MINI's lineup for those interested in sustainable transportation options.
Number 10. Genesis G90 (Expected on sale in 2023)
The Genesis G90 is a luxury sedan that is set to compete with other high-end models such as the Audi A8, BMW 7 Series, and Mercedes S-Class. It is powered by a 3.5-litre petrol engine that produces 375 horsepower, giving it impressive performance capabilities. In terms of technology, the G90 features noise-cancelling interior speakers, which work to reduce unwanted sounds inside the cabin, providing a more peaceful and comfortable driving experience.
Additionally, the G90 is equipped with a self-parking system, allowing it to easily and safely manoeuvre into tight parking spots without the need for driver input. This combination of power and innovative technology makes the Genesis G90 a formidable competitor in the luxury car market.