If you're a member of GameStop's PowerUp Pro Rewards program, you can grab an Xbox Series X bundle if you head down to your local Gamestop. This exclusively in-store event begins when their doors open, and while some GameStop stores don't open until 11 AM local time, some can open as early as 9 AM.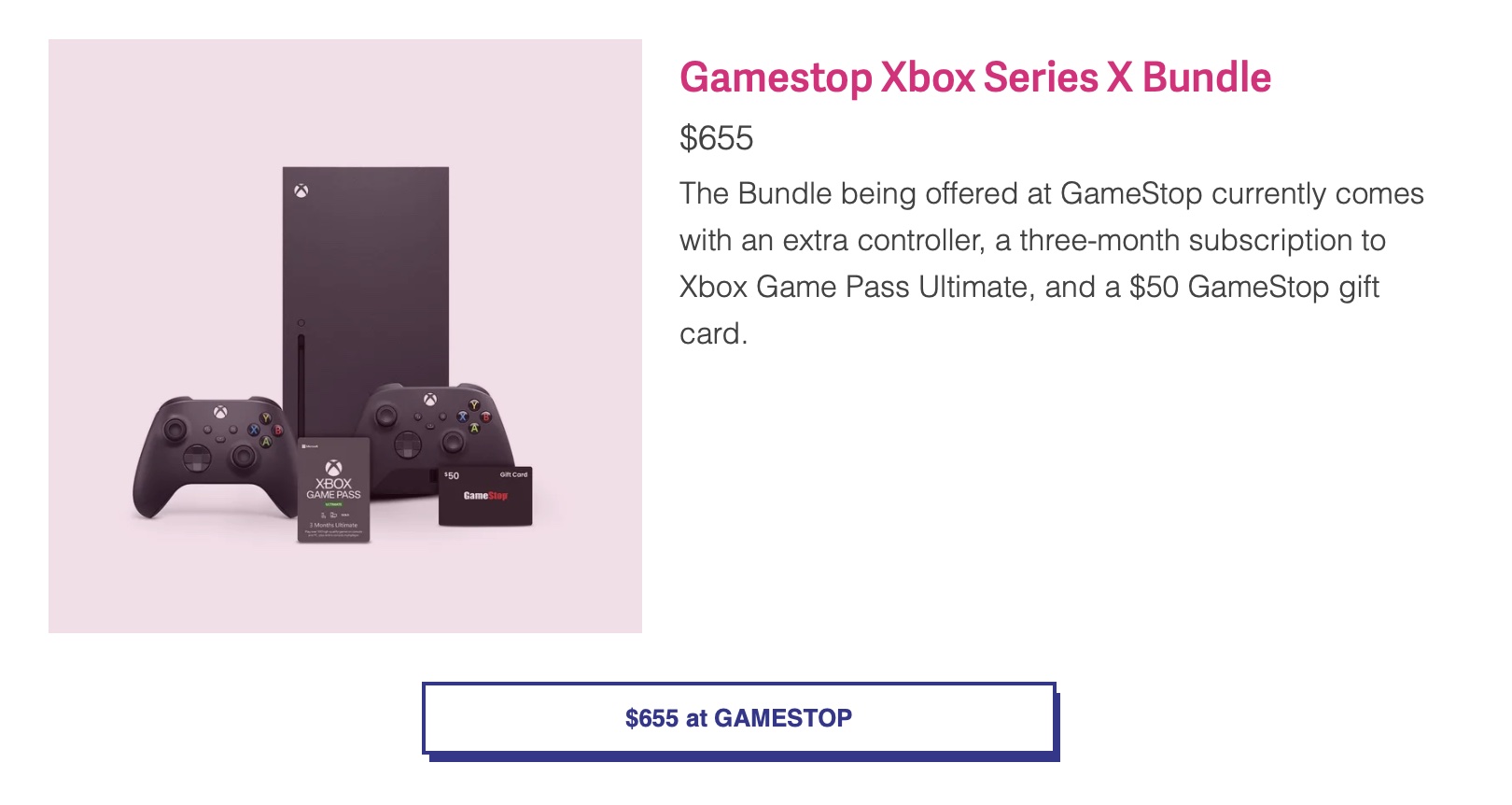 The bundle being offered includes the console, a pair of wireless controllers, three months of Xbox Game Pass Ultimate, and a $50 GameStop gift card. And while GameStop didn't reveal the price of the bundle, it should cost around $655, the total of all the accessories when paired with the console.
This restock event is exclusive to members of GameStop's loyalty program, an annual subscription to the service costs $14.99 a year. So to avoid tripping at the finish line, either sign up or make sure your dues are paid before you head out.