It's 2023, and the fitness industry has taken a significant leap towards technology integration. Wireless headphones are no longer a luxury but have become an essential part of any fitness routine. Whether you're running, lifting weights, or doing yoga, wireless headphones can make your workouts more enjoyable and hassle-free. But with so many options in the market, how do you choose the best wireless headphones for your fitness journey? In this blog, we've compiled a list of the top wireless workout wonders that will enhance your workout experience and take your fitness journey to the next level. From sweat-proof and noise-cancelling features to long battery life and secure fit, we've got you covered. So, let's dive into the world of wireless headphones and find the perfect fit for your fitness goals.
Number 1. Jabra Elite 4 Active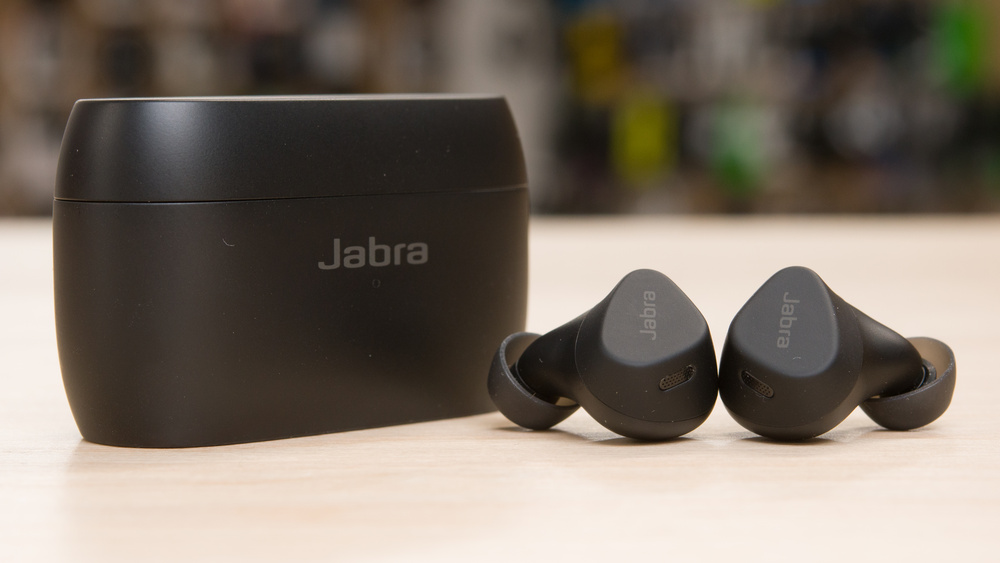 The newer Elite Active 4 earbuds make a strong first impression with their compact, stylish design and lightweight charging case, which comes in three colors. The absence of wingtips gives them a sleek look, and despite feeling comfortable when worn initially, some users might experience ear soreness after extended use. The 37.5-gram case is among the lightest in its class and offers long battery life, promising a total of 28 hours, with each earbud rated for seven hours. Jabra claims that a 10-minute charge provides an hour's worth of juice.
In testing, the earbuds were easy to insert and pair, but mastering their controls requires some time and effort. The right earbud can be pressed once to stop and resume playback, double-pressed to skip a track, and triple-pressed to play it again. To adjust the volume, one needs to hold down the right earbud for a second and the left earbud to lower it. Pressing the left earbud once toggles between active noise cancellation, HearThrough mode, or neither while double-pressing it activates a voice assistant. Jabra's Sound+ App for iOS and Android includes an illustrated tutorial that helps learn the controls.
Although the earbuds provide good battery life and noise reduction, the physical buttons on them require a bit more pressure and coordination, making it challenging to change tracks while running or performing any other strenuous activity. The earbuds also lack a physical volume rocker, and the volume change is not always noticeable.
The Elite Active 4 earbuds are compatible with both iOS and Android devices. Android users have access to additional features such as support for Spotify Tap and Google's Fast Pair tech, and voice assistants like Alexa and Google Assistant.
Overall, the Elite Active 4 earbuds are recommended for most people. However, those who need a more secure fit can opt for the Elite 7 Active, which comes with ShakeGrip technology and offers better battery life, faster charging, and a choice between Google Assistant or Alexa. The Elite 7 Active, however, lacks the call controls that are available in the Elite Active 4.
Number 2. Beats Powerbeats Pro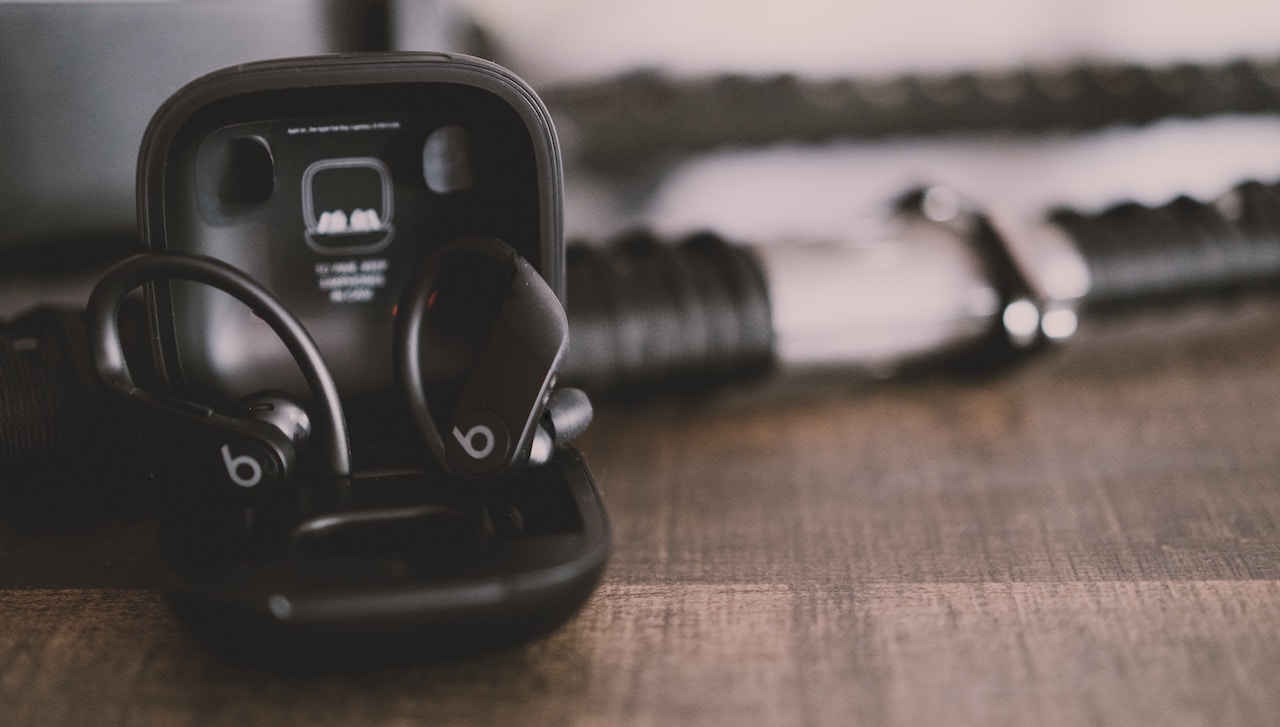 The Powerbeats Pro earbuds come in four colours and are comfortable to wear, although they may not be as compatible with glasses and face masks as more compact in-ear designs. However, the author found the Powerbeats Pro to be more secure and confident for workouts compared to the other earbuds tested.
The Powerbeats Pro uses Apple's H1 chip, which enables deep integration with Apple devices, and offers a fast and seamless pairing process. It also allows you to activate Siri by voice command and share audio with other AirPods or Beats headphones. The earbuds have a battery life of up to nine hours, while the case can provide a total of 24 hours of use. However, the case's weight is quite heavy, and the charging cable is a Lightning cable rather than a USB-C, which may not be convenient for non-iOS users.
The Powerbeats Pro earbuds have a physical button for controlling tracks and volume, which the author found less finicky than a touch surface. Both left- and right-handed people can use it with ease. The earbuds also have onboard volume rockers for adjusting the volume, which the author found particularly useful for workouts. However, the audio experience is basic and lacks active noise cancellation or transparency mode.
Other features of the Powerbeats Pro earbuds include support for voice assistants like Google and Amazon, but only Siri can be summoned by voice command. Users can also wear just one earbud, the right one, for phone calls or to stay aware of their surroundings.
Number 3. Sony WF-C500

Sony's WF-C500 earbuds are all about compactness, with the earbuds themselves weighing only 5.46 grams and the charging case coming in at a mere 35g, making it the lightest case we tested. This is almost as light as the more expensive Elite Active 7 earbuds, but it's worth noting that the lighter case results in a shorter battery life of only 20 hours. However, the earbuds themselves offer a longer battery life of up to 10 hours per bud, and Sony claims that just 10 minutes of charging can provide up to an hour's worth of capacity.
Available in four colours, the WF-C500 earbuds are slightly larger than expected but comfortable to wear and easy to insert. Pairing with iOS devices can be a bit tricky, but Android users will appreciate Google Fast Pair support. When inserting the earbuds, a robotic voice will let you know the battery charge level, which can be disabled in Sony's Headphones app if desired.
Despite lacking active noise cancellation, the earbuds provide adequate passive noise blocking, and the audio quality is impressive, thanks to Sony's expertise in audio and home theatre equipment. The companion app allows for EQ adjustment, and the earbuds support Sony's 360 Reality Audio format, similar to Apple's spatial tech and Dolby Atmos.
The controls are straightforward and intuitive, with the right earbud used for playback and call control, and the left earbud used for volume control and call management. While the WF-C500 earbuds may not have all the bells and whistles of more expensive models, they offer solid performance at an affordable price point.