In conjunction with the highly anticipated launch of Street Fighter VI, 8BitDo has unveiled its latest offering: a new Xbox-licensed arcade stick. Scheduled to release later this month, this wireless accessory boasts moddable controls and supports swappable arcade buttons, providing gamers with a versatile and personalized gaming experience.
While the Arcade Stick for Xbox is not the first arcade-style joystick accessory on the market, nor is it 8BitDo's initial foray into this category, the company's track record of producing high-quality controllers suggests that it's definitely worth considering. The standout feature of this arcade stick is its exceptional customizability. Users can easily remap buttons, including profile support, using the 8BitDo Ultimate Software. Furthermore, they have the option to swap out physical buttons, choosing between standard 30mm and 24mm sizes. Remarkably, the joystick's mounting plate is also compatible with "virtually every arcade stick ever made," according to 8BitDo.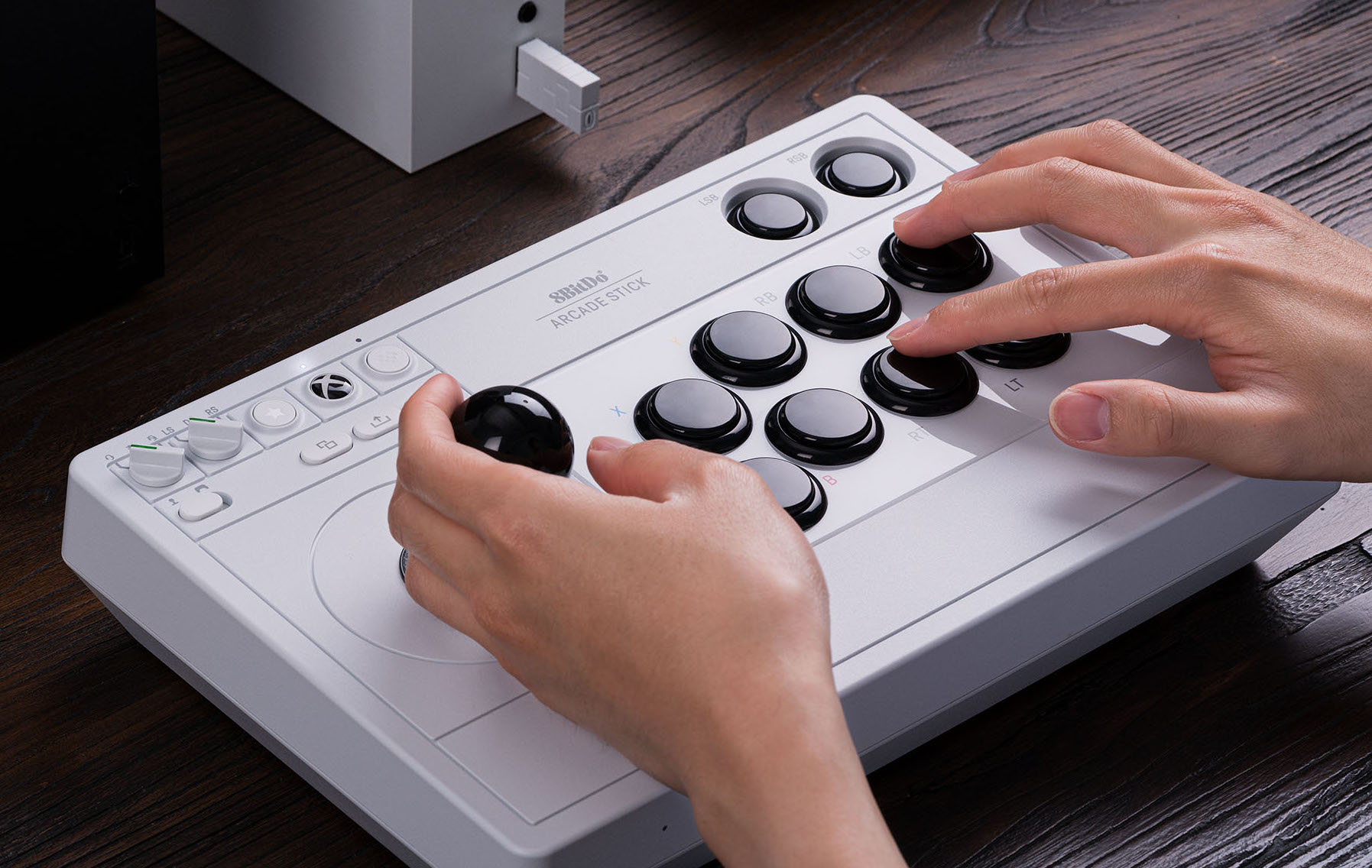 The wireless accessory can be connected via the bundled 2.4G dongle adapter or used in a wired mode with the included USB-C cable, which boasts a generous length of nearly 10 feet. For added convenience, the arcade stick includes a 3.5mm audio jack, allowing gamers to plug in their headphones. 8BitDo claims a battery life of 30 hours for uninterrupted gameplay without headphones and 20 hours with headphones, with an estimated charging time of around four hours.
Designed to be compatible with Xbox Series X/S, Xbox One, and Windows 10, the 8BitDo Arcade Stick offers versatility across multiple platforms. It is available in two color options, black and white, and comes with a price tag of $120. Notably, this pricing places it significantly below its main competitor, the Hori Fighting Stick alpha for Xbox, making it an attractive option for budget-conscious gamers. Interested buyers can pre-order the 8BitDo Arcade Stick for Xbox starting June 30th on Amazon.
As gaming enthusiasts eagerly await the release of Street Fighter VI, 8BitDo's latest arcade stick offers a compelling choice for players seeking a customizable and wireless gaming experience. With its wide range of customization options, seamless compatibility, and competitive pricing, the 8BitDo Arcade Stick for Xbox promises to deliver an exceptional gameplay experience. Gamers can now look forward to enjoying their favorite titles with enhanced control and precision, making every gaming session truly immersive and enjoyable.