WhatsApp is testing a new View Once mode for voice messages, adding an extra layer of privacy to its mobile app. The feature is similar to the disappearing images and videos already available on the platform and is intended to enhance user privacy.
To use the View Once mode, tap the new icon with the number "1" that appears in the chat bar while recording a voice note with the lock activated. This will restrict recipients from exporting, forwarding, saving, or recording the voice message. Once sent, both the sender and the recipient can only listen to the message once, after which it is permanently deleted.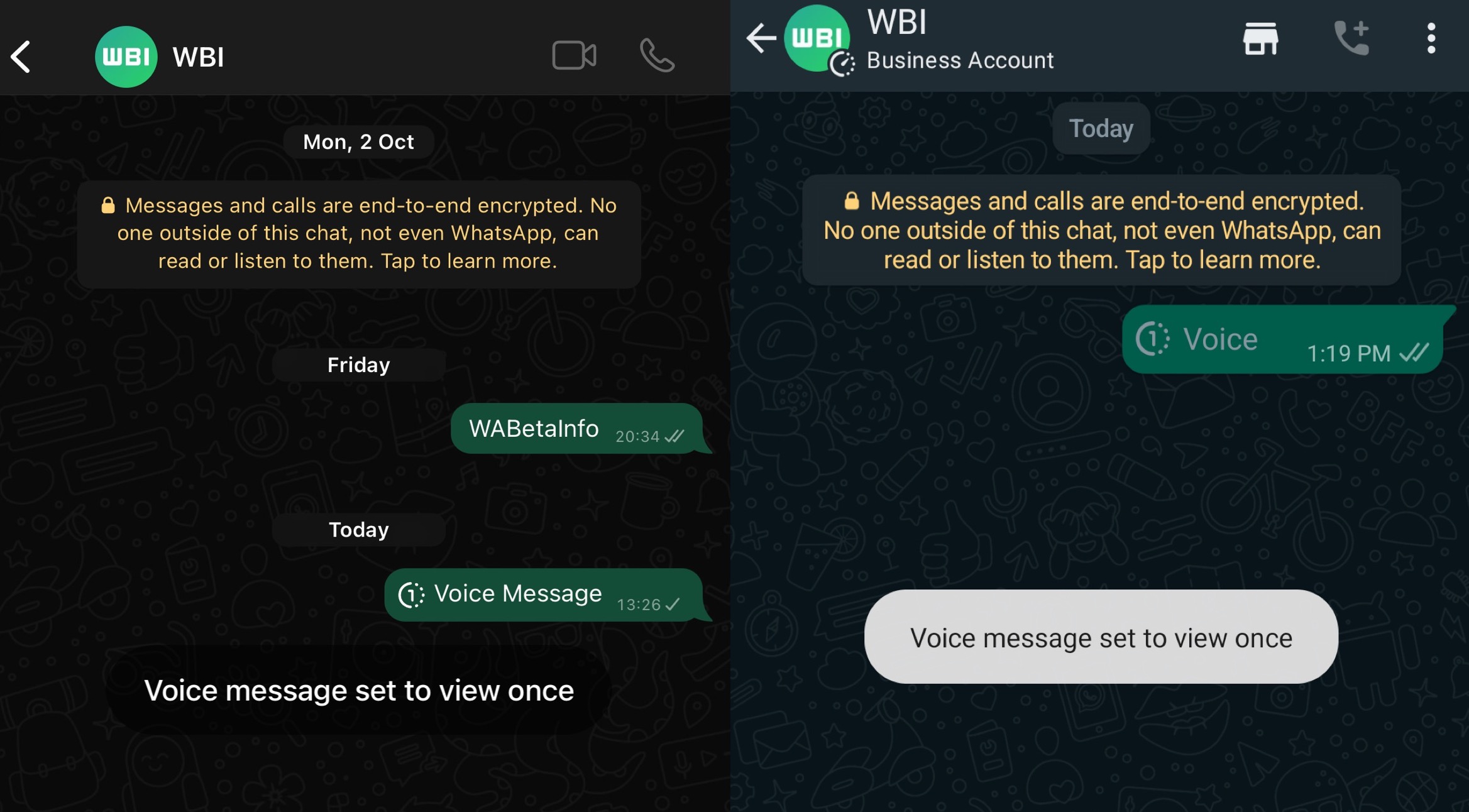 The View Once mode is currently available to beta testers on both Android and iOS. Android users can join the Google Play Beta Program and install version 2.23.78 of the WhatsApp beta to try out the feature, while iPhone owners can attempt to join the TestFlight program for WhatsApp.
The View Once mode for voice messages is a significant step in enhancing user privacy by minimizing the risk of sensitive information being shared beyond the intended recipient. It ensures that messages can't be shared with individuals outside the original chat, reducing the chances of unauthorized access.
WhatsApp has been active in 2023, introducing several major updates, including quality-of-life improvements, eight-person video calls on the Windows desktop app, and testing an AI-powered sticker generator for chats. While there are currently no groundbreaking features in the pipeline, it's possible that Meta, the parent company of WhatsApp, is preparing for significant releases in 2024.