Global smartphone brand, Vivo, has announced the new Vivo X60 series, where technology meets cutting-edge design. In. market where users have a shopping list of features that they need, the X60 series aims to deliver the absolute best experience without burning a hole in the customers' wallet.
Here's a look at some of the features that make the Vivo X60 series stand out.
Ultra-sleek Design
Through extensive R&D, Vivo integrated the X60 series' cutting-edge capabilities into ultra-sleek devices. The smartphones were carefully designed to be ultra-slim, enabling users to take them wherever they go. The X60 is 7.36mm thin, breaking the industry's limits on 5G technology, and comes with an AMOLED screen containing a 3.96mm front camera punch-hole centered at the top with ultra-narrow bezels. The X60 Pro is a 7.59mm-thin 5G phone with 3D curvature and a large screen for noticeably better viewing and selfie experiences. With the Black colorway weighing 176g and 177g respectively, the smartphones are ergonomic and comfortable to hold.
Ultra O Screen
The X60 series has a 6.56-inch Ultra O Screen with a 120Hz refresh rate. Not only does this screen give consumers more choices and functions, but it also offers magnificent color harmonization for photos and videos, and more space for widgets, icons, and almost any type of content, whether it is a movie, a game, or a video call.
AG Glass with a Satin Finish
In terms of craftsmanship, the X60 series features the innovative AG Glass with Satin Finish, which gives the body a soft, satin-like touch that feels better than the usual frosted finish. Its upgraded anti-fingerprint coating means that users will barely leave any smudge marks on the phone.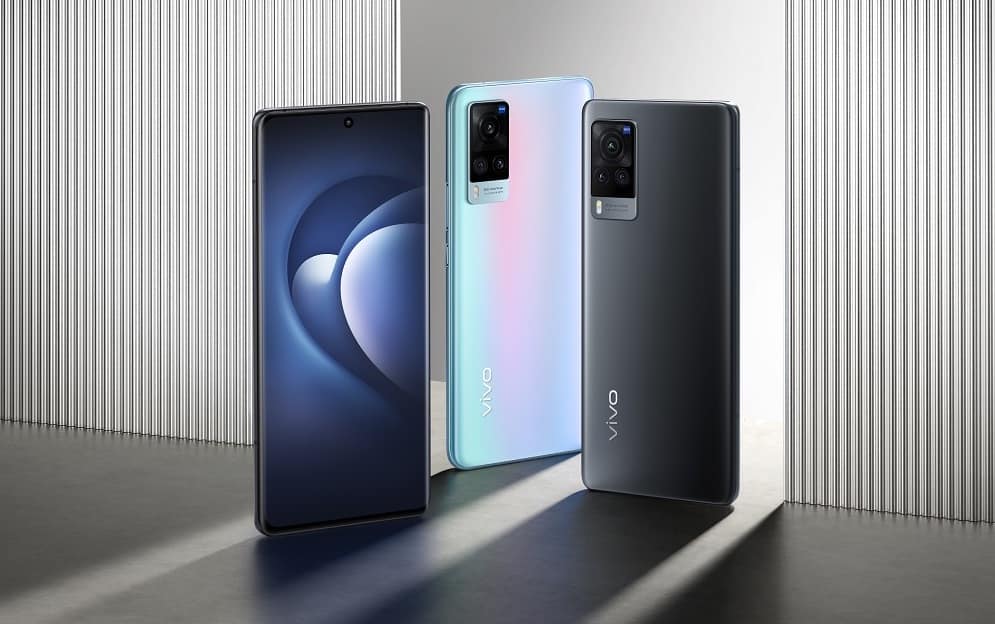 Dual-Tone Step
Amongst the highlights of the X60 series is the Dual-Tone Step – a bold attempt to connect imaging with design by blending the cameras on the rear with the aesthetics of the back cover. The cameras on the back of the smartphones are encased within the Dual-Tone Step, offsetting an otherwise bulky look. Fashioned in thin cascading panels that rise in subtle steps, this layout is more structured and aesthetically pleasing.
Trendy Colors
The color palette of the X60 and X60 Pro is inspired by summer blooms, and the smartphones are available in Blue or Black. Blue is a mix of brilliant hues that allows users to experience the visual radiance of a sun rising. Black is elegant and timeless, reminiscent of the night sky. The classic color exudes strength and tranquility.