Twitter has now verified certain facts and prices for the new API version. The modifications were earlier postponed when the business confirmed that it was prohibiting third-party clients as part of a bigger overhaul of its developer features.
The firm, as predicted, maintains a free tier with limited functionality, albeit it delivers significantly less than its predecessor. Accounts may publish up to 1,500 tweets each month under the new free tier, which is intended for bots and other "testing" reasons, but they will not have access to any other features. It may provide a lifeline to some of Twitter's most famous bot accounts, but at approximately 50 tweets per day, it may be insufficient for those who publish more regularly.
The new "basic" tier, which costs $100 per month, provides a little more: developers may publish up to 3,000 tweets per month at the user level and up to 50,000 tweets per month at the app level. It also provides a monthly read restriction of 10,000 tweets, which is far fewer than what was previously available.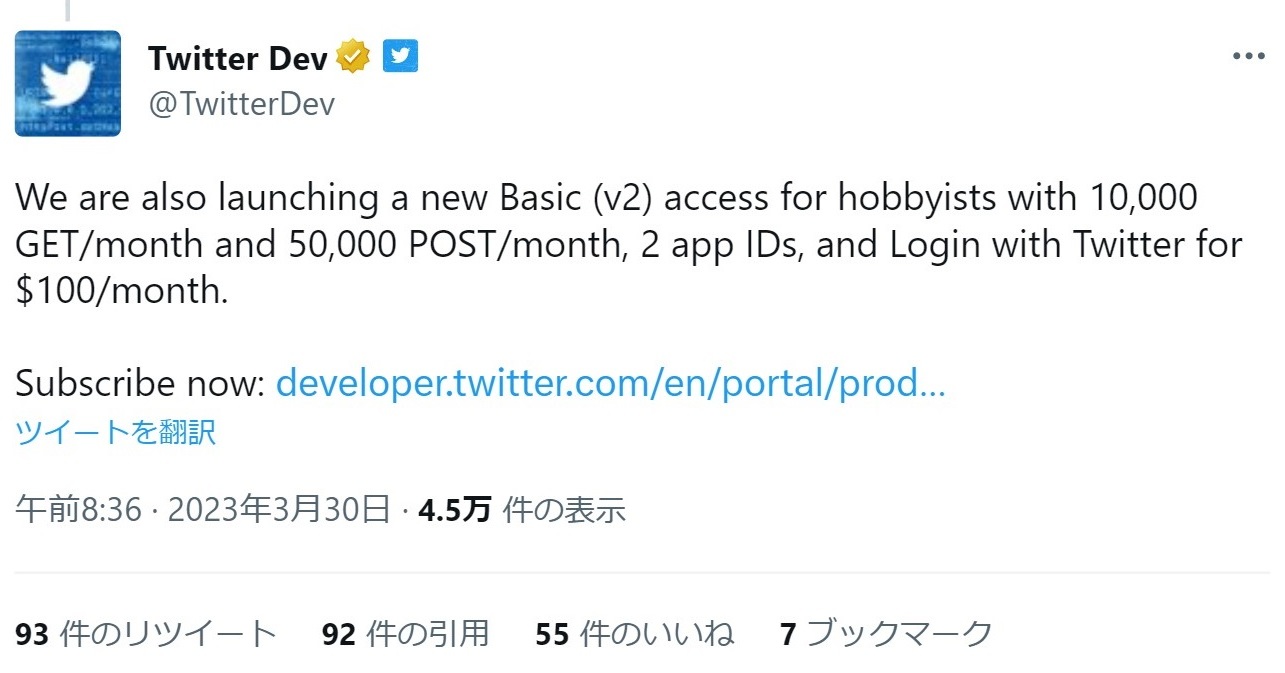 Meanwhile, an enterprise tier is intended for firms that want a greater degree of access, but specifics on that tier remain unknown. The enterprise tier will have "commercial-level access that suits your and your customer's unique demands," as well as additional capabilities, according to Twitter's developer page. Companies may apply for corporate access, but Twitter has only said that there would be "monthly subscription levels."
It's also unclear what will happen to researchers and academics that depend on Twitter's API for their studies. The corporation announced in a series of tweets that it was "looking for new methods to continue supporting this community," but didn't specify. According to Wired, the corporation previously promised certain groups that API access may cost up to $42,000 per month, but that plan does not seem to have materialised, at least not yet.
The new information also implies that many services that rely on Twitter's earlier APIs may soon cease to function. The business acknowledged that its current APIs, which are utilised by many developers, academics, and other services, would be deprecated over the next 30 days. "For a seamless transition, we urge that you switch to the new tiers as soon as possible," the business noted. However, it's uncertain how many developers will be ready to pay for stripped-down APIs.