Wordle has spawned numerous variations since its inception in October 2021 by developer Josh Wardle. One of them, Worldle, shifts the game from vocabulary to geography: It shows players a shaded outline of a country and gives them six chances to correctly guess where the location is.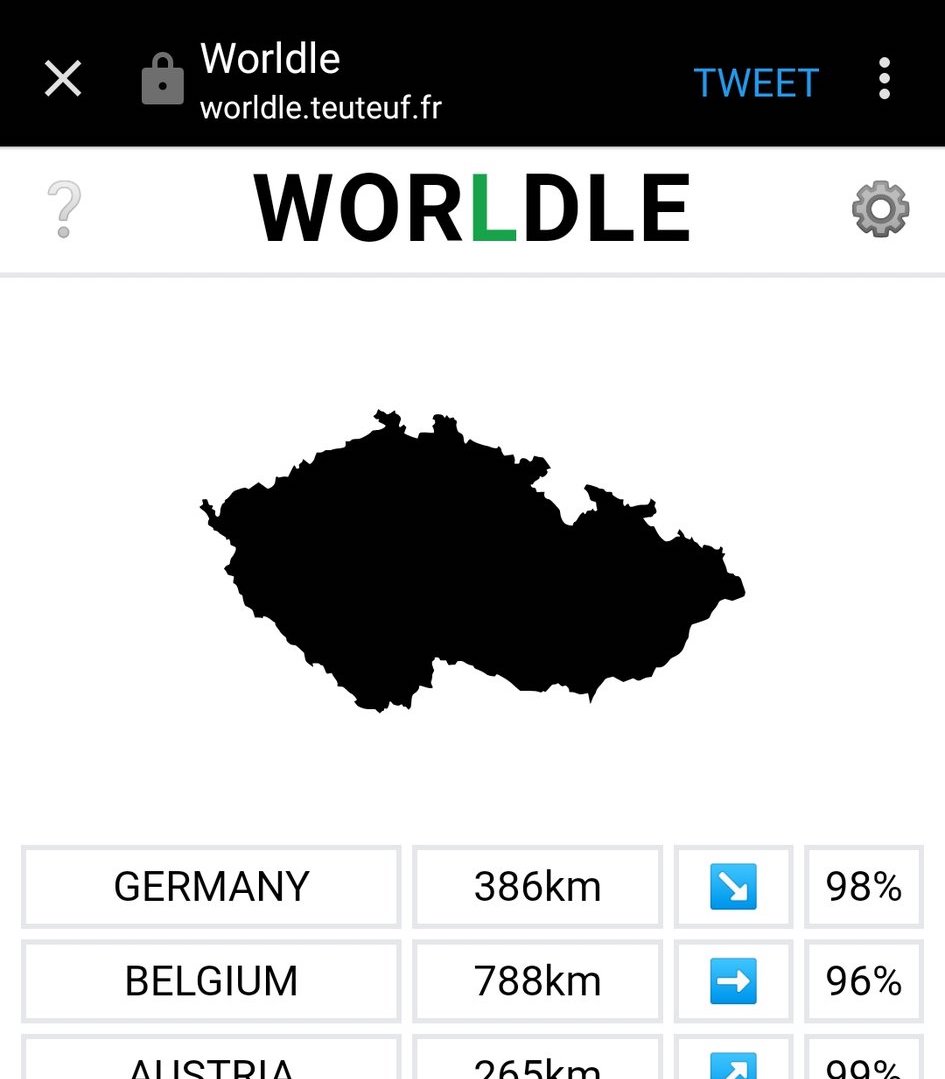 Worldle, like Wordle, displays green, yellow, and grey squares. The difference is that in this case, the more green squares you see, the closer you are to the correct country.
Worldle calculates the distance between your guess and the actual location. (It's in kilometres, but you can change it to miles in the Settings section, and you can even hide the country image to make it more difficult.)
While Worldle hasn't achieved the same degree of success as Wordle, its developer claims that the once-a-day game attracted more than 500,000 participants on its first day.