A dependable and fast internet connection is no longer a luxury in today's world; it is a necessity. With the growing number of devices we use on a daily basis, ranging from smartphones and tablets to laptops and smart home devices, having a strong WiFi signal throughout our homes is more important than ever. Many of us, however, continue to experience dead zones and weak WiFi signals, which cause buffering, slow loading speeds, and dropped connections. Fortunately, WiFi extenders can assist in resolving these issues by increasing the coverage of your home network and increasing internet speed. In this article, we will look at the best WiFi extenders for 2023 to help you eliminate dead zones and improve coverage throughout your home. Whether you're a gamer, a streamer, or simply someone who requires reliable WiFi for work and play, our list will help you find the best WiFi extender to meet your requirements and improve your internet experience.
Number 1: TP-Link AX3000 WiFi 6 extender (RE700X or RE705X)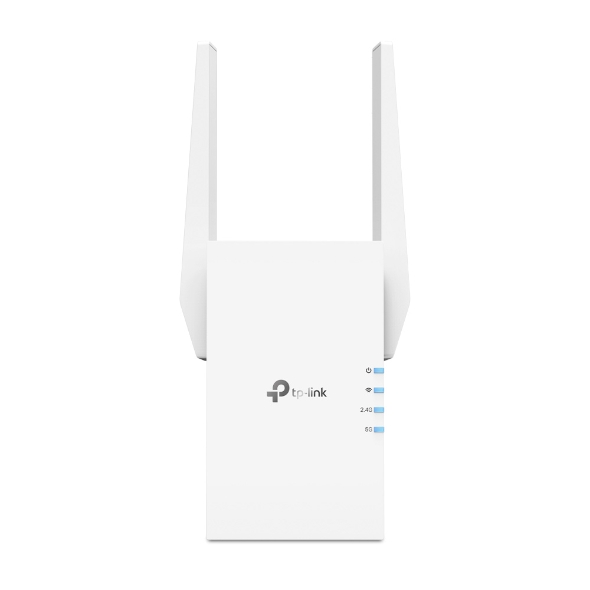 TP-Link offers a variety of WiFi extenders, but the AX3000 model, which comes in two variants – the RE700X and RE705X – is likely to be the best fit for the majority of users. Both models have the same specifications, including WiFi 6 support, with the only difference being the design of the RE705X, which has pull-out antennas on both sides.
Both extenders are simple to set up and can be done by plugging them in and following the instructions in TP-Link's Tether mobile app. You can move the extender to your desired location once the connection is established.
The extenders provide a larger coverage area, with speeds up to 2402 Mbps on the 5GHz band and 574 Mbps on the 2.4GHz band, but their speeds are typically slower than the router's network. Nonetheless, they provide a stable connection and are suitable for daily tasks such as emailing, messaging, and streaming videos.
The Tether companion app from TP-Link is simple to use, allowing users to name devices connected to the extender's network and easily distinguish them from devices connected to the router's default network.
If you have a compatible router, the RE700X and RE705X support OneMesh, which allows you to create a seamless mesh network. The router and extenders can be linked together under the same network name using the OneMesh feature, eliminating the need for separate networks.
While the RE705X, at $130, is slightly more expensive than the RE700X, at $120, it includes adjustable antennas, allowing users to customise signal direction. If the extender will be placed in a simple location, the RE700X may suffice. Overall, both models offer excellent coverage, WiFi 6 support, and dependable connectivity, making them an excellent buy.
Number 2: TP-Link AC1200 WiFi extender (RE315)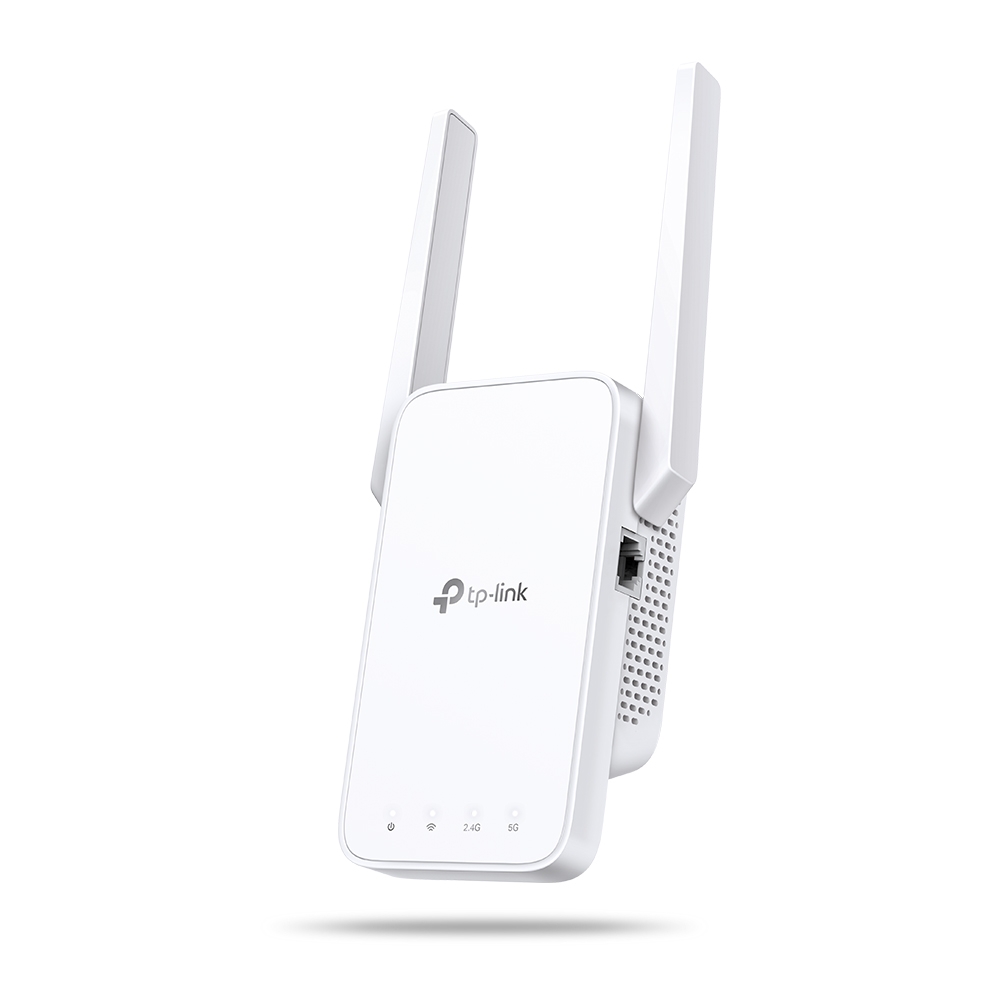 The TP-Link RE315 WiFi extender is a low-cost device that can reach speeds of up to 867 Mbps on the 5GHz band and 300 Mbps on the 2.4GHz band. This device is suitable for most homes, with coverage of up to 1,500 square feet, though larger properties may require a more expensive extender. The RE315 lacks WiFi 6 support, which may not appeal to users who already have a WiFi 6 router. However, the device does support OneMesh, which is useful for those who already have a OneMesh system.
Despite its lower specifications, the RE315 has a simple setup process that uses the Tether mobile app. While speeds were slightly slower in testing, there was no discernible difference in real-world use. The TP-Link RE315 is a low-cost option for improving WiFi coverage in your home, retailing at $50 and frequently on sale for around $30.
Number 3: Netgear AX6000 WiFi 6 mesh range extender (EAX80)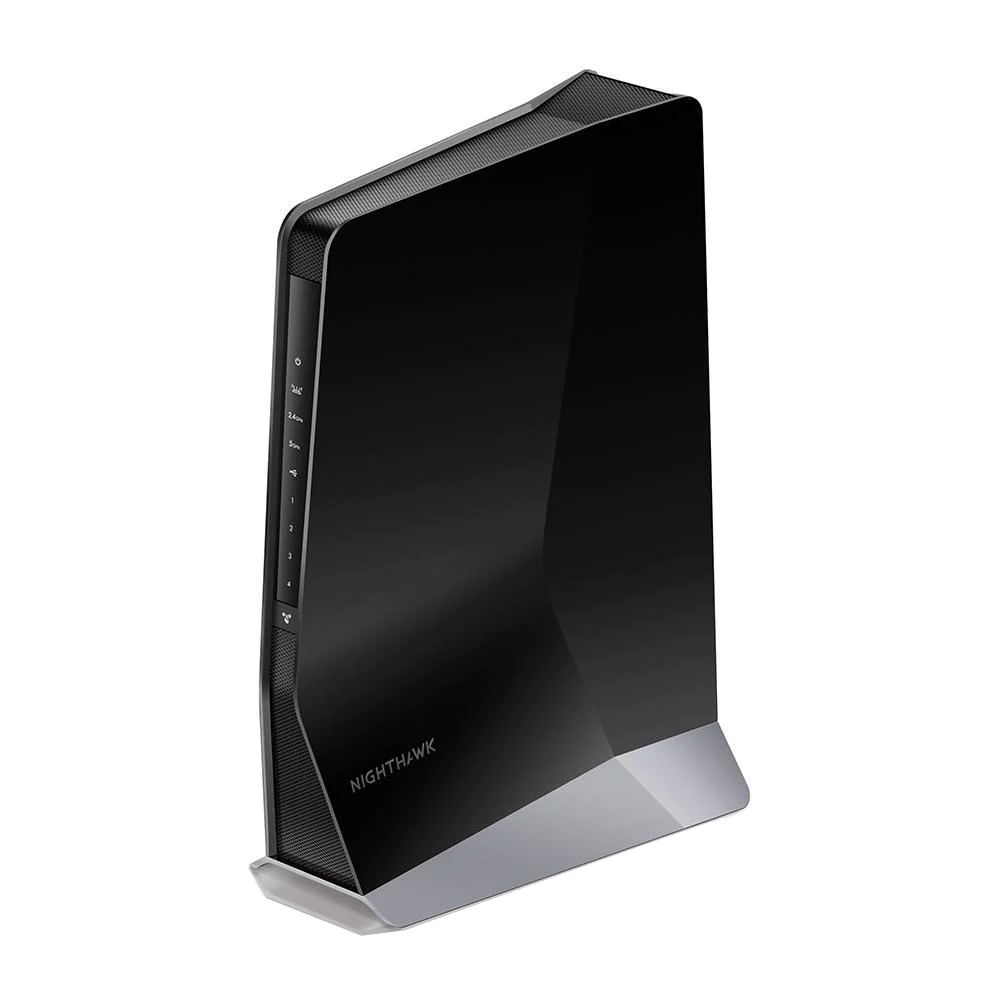 The Netgear EAX80 mesh range extender distinguishes itself from the competition with a premium feature called seamless smart roaming. It enables users to configure it under their existing SSID name, eliminating the need to switch between WiFi networks as they move around the house. This feature is supported by its dual-band WiFi 6 mesh range extender capabilities, which can connect up to 30 devices at once and support speeds of up to 6 Gbps.
It is suitable for small and medium-sized homes, with a coverage area of up to 2,500 square feet. The EAX80 appears to be a standalone router rather than a bulky block that plugs directly into an AC outlet. It's also easier to find suitable locations for it around the house because it doesn't have to be chained to the wall directly above an outlet. The EAX80 also has four built-in Ethernet ports for physically connecting things like TVs, consoles, and other devices, as well as one USB-A port for hardwiring a printer.
The Nighthawk mobile app is used to configure and troubleshoot the EAX80 extender, as well as to check WiFi speeds and see which devices are connected to the network. However, users cannot change the names of their devices, which may be inconvenient for some. The EAX80 performed admirably in our speed tests, coming very close to the main network's upload/download speeds.
While the EAX80 costs a hefty $250, it's worth noting that Netgear offers similar models with varying speeds, coverage, and feature sets. The EAX20 extender costs $130 and provides 1,500 square feet of coverage, WiFi 6 support, up to 1.8Gbps speeds, and seamless smart roaming. The EAX15, a wall-plug version of the EAX20, costs $140. Overall, if you're willing to invest in the EAX80, it's a great choice for those looking for a dependable connection, fast speeds, and convenient features.